A new server-side change is being carried out for the Google Play Store. It will enable notifications for specific kind of updates. More precisely, they are Pre-registration updates, and deals and promotions.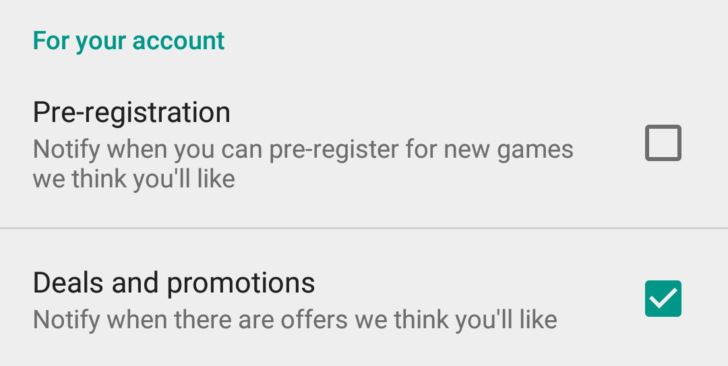 So we conclude that now you can choose to be notified when some apps that you have liked are available for pre-registration. Now you can also toggle a notification for deals and promotions on content that you favor. So for example, when your favorite app gets a price cut or is on sale you will be notified by the Play Store.
This is a server-side change so you won't need to update anything to see these settings. They will appear by themselves. In case you don't want these notifications you can head on to the Play Store settings menu and find the new notification toggles and switch them to off.
Well, if you didn't receive any update in next some days, then we suggest you to update your app. It is the last possible solution if you are not receiving it. Usually it will rollout to all Android devices in a week time.