AGM is relatively a new entry into the smartphone industry. Unlike the competition, the company mainly focuses on rugged smartphones and feature phones that actually makes sense. Don't get us wrong, there are some pretty powerful rugged smartphones out there. But we know that all of them have a glass screen. And no matter how tightly the phone
is wrapped in metal or plastic, glass is glass, and it will break. This is where the new
dwarf from AGM truly shines.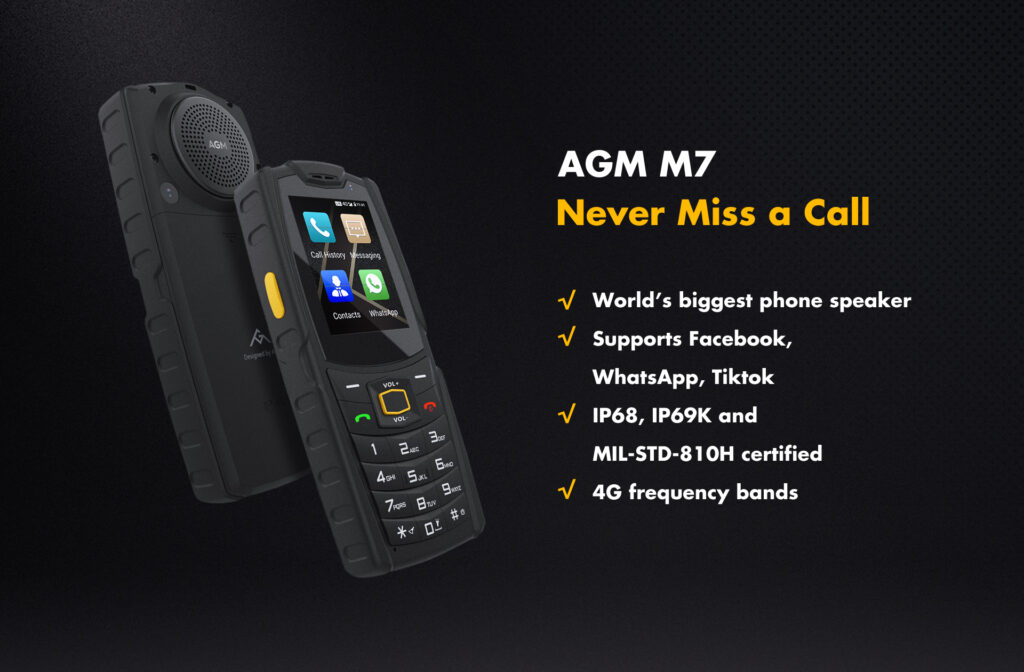 So let us have at what the new AGM M7 has up its sleeve for us. And yes, the new AGM M7 is quite a classic.
The First Impression
Everyone who sees the phone for the first time would agree that the device looks very similar to some of the older models from Nokia and Sony Ericson. But up close, the AGM M7 clearly establishes its own unique identity.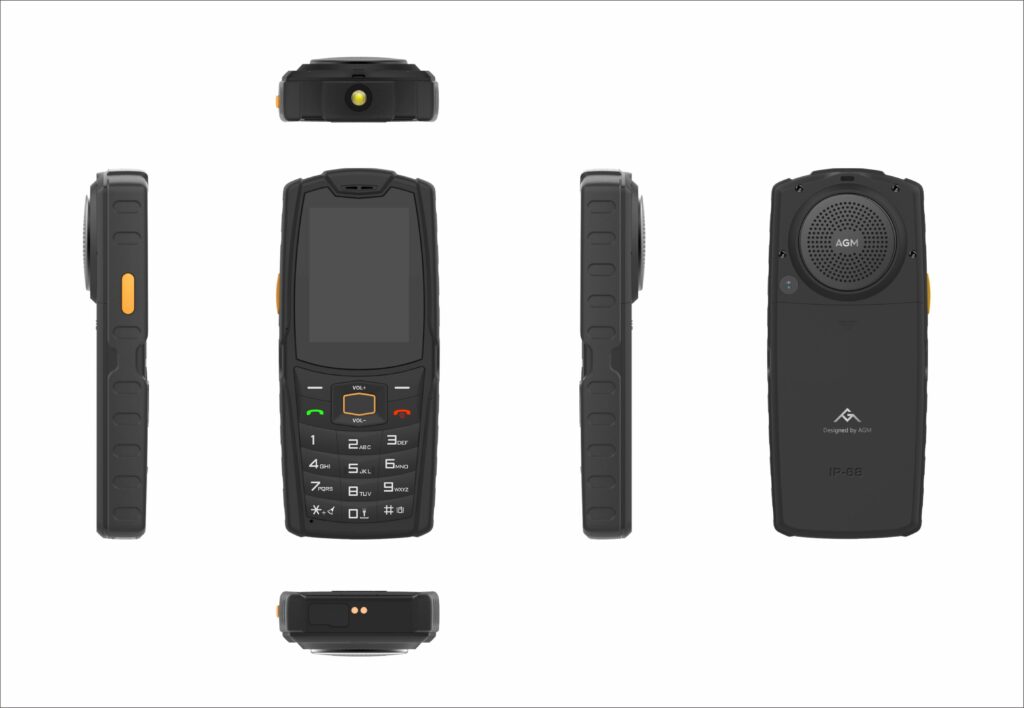 Display and Input
As said earlier, the AGM M7 is a feature phone. And it comes with a "traditional" 2.5-inch QVGA display that also happens to support touch input (yes, it does). And it comes with the good old 21 keys keypad, and they did it with style this time. The device comes with a 0.3MP front camera and a rather odd 2MP rear camera. Because there is no dedicated flash for the rear camera. And the device happens to include a rather powerful LED torch.
Under the Hood
The device runs on a custom build of Android, specifically Android 8.1. The underlying MT6739 paired with the onboard 1GB of RAM and 8 of storage could easily handle the included apps like Facebook and WhatsApp. Note that the device, for some reasons, doesn't come with an app store/Google Play Store. The removable 2500mAh battery is sufficient enough for the device to push you throughout the day. The apps won't be having any latency since the device supports 4G.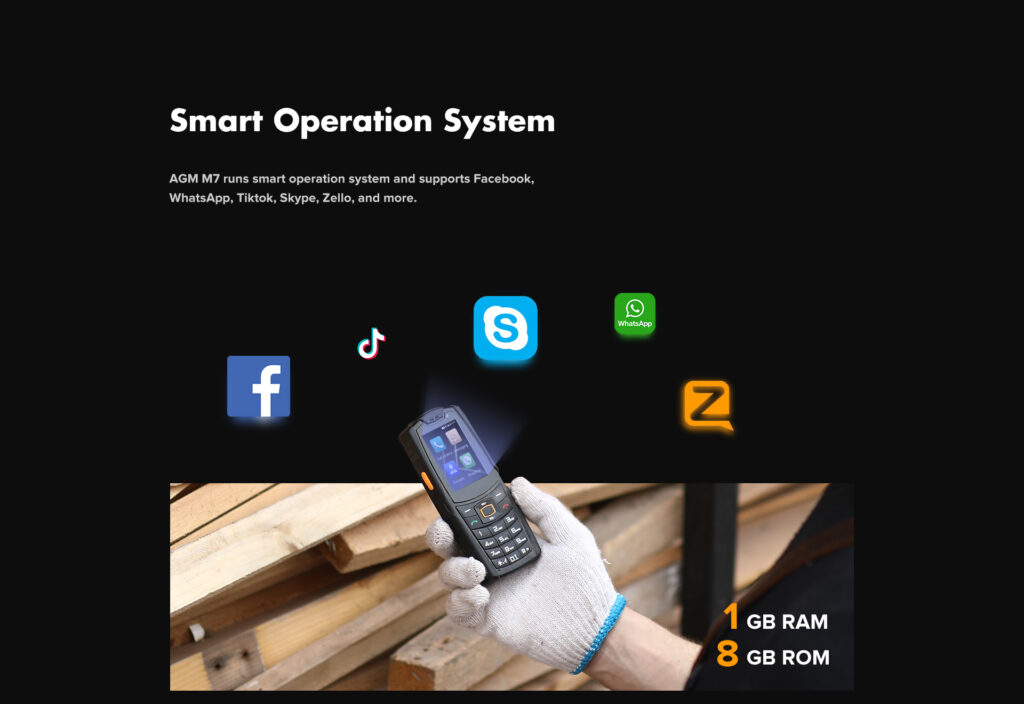 The Essentials
The device comes with a customizable side button, a 3.5mm jack, dedicated SD Card
slot, and a rather sweet Type-C port for charging. The user could expand the storage by
up to 128GB using the dedicated SD Card slot. One can charge the phone using the included USB cable or the AGM dock (sold separately).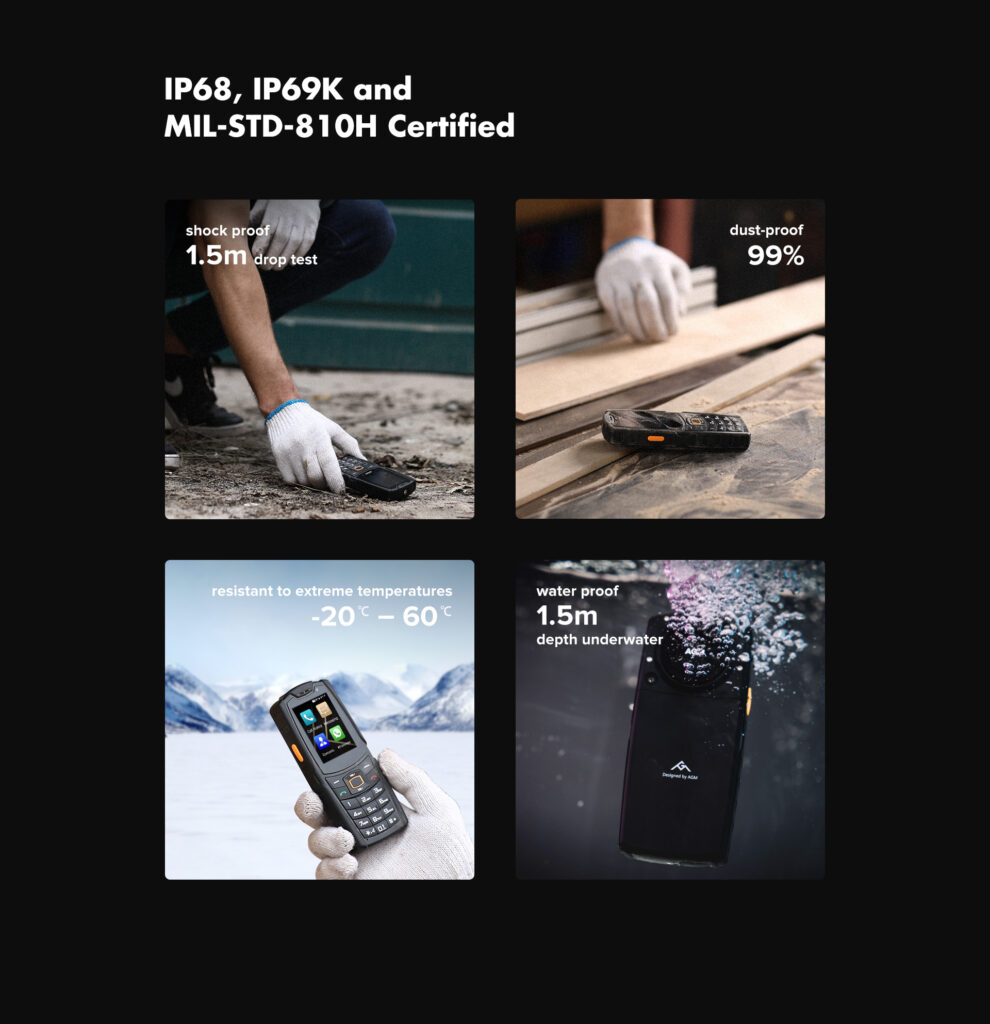 We believe that the device will catch attention with that enormous speaker in the back.
The 3.5W 35mm driver is rich in sound and gives the device a unique shape. The device
is IP68/IP69k rated and can definitely adjust to any situation you throw it in. Just try not
to throw it onto lava or the ocean.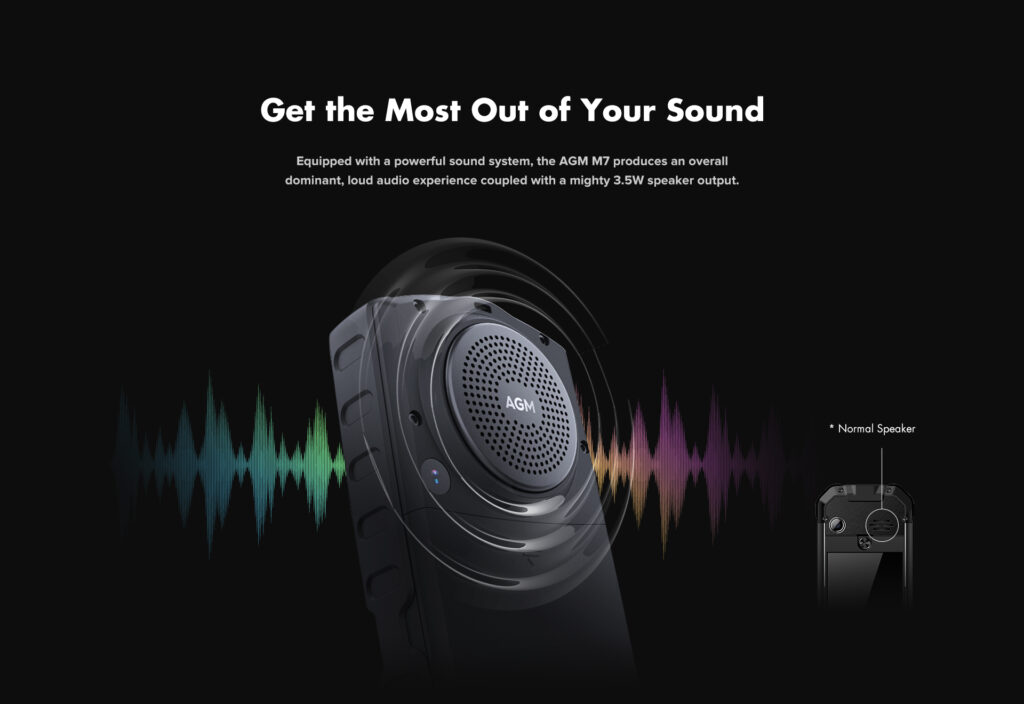 You could buy the device from the official website where you can also find more details or from AliExpress. For $99, we'd say the AGM M7 might be one of the cheapest and elite rugged phone out
there.