YouTube is doing a makeover and we know this from over a year now. This for the first time that YouTube is allowing to try out new YouTube Material Design. The new YouTube design has brought in many new futuristic design elements. It has also added long awaited Dar Mode.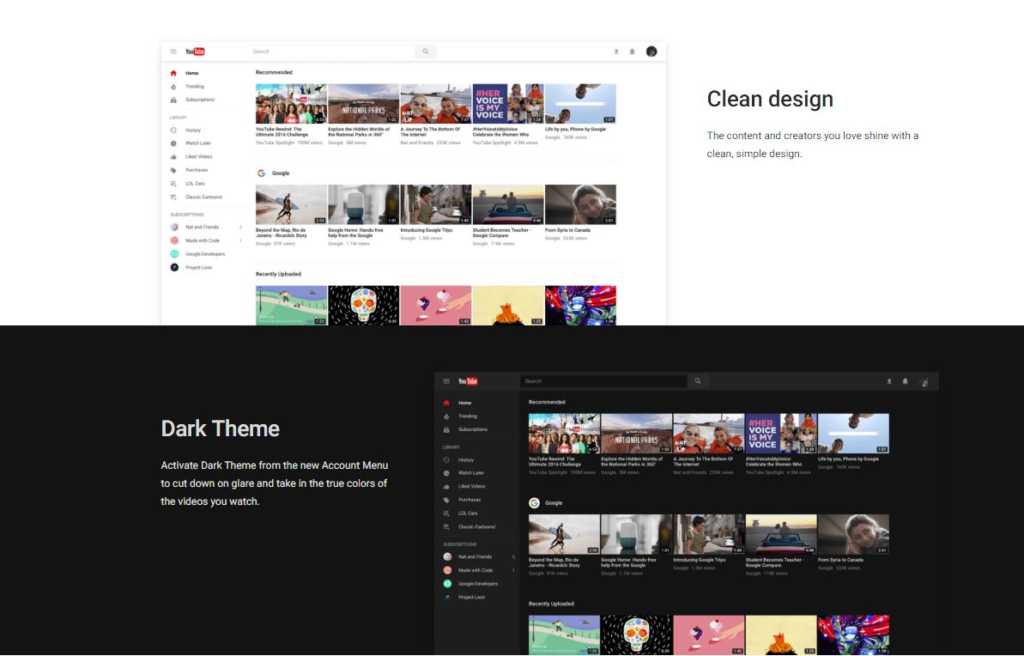 YouTube has brought in many new changes which will allow new and elegant experience to the YouTube. YouTube new design is produced with the Google's Polymer 2.0 Framework.
There's a whole new look for Channels, as they have categorised the whole new look. The new YouTube has added elements which gives more detail using shadow.
How to Enable Dark Theme in YouTube?
In order to enable dark theme in YouTube, you need to follow the following steps:
Head over to the YouTube.com/new
Sign in / Opt In for new Design
Then head over to the account menu (Circular photo)
Click on Photo a Menu will roll down
Then TOggle the Dark Mode
Of you don't then you can opt out or 'move back to classic' anytime from the same menu.
The dark mode needs some time to let you guys become use to of it.
Read More:  YouTube to end 10k Subscriber limit for mobile video streaming
For the time being you can head over to the above link to opt in for new design on YouTube.