Vodafone India is improving its 4G network day by day to tackle with the competition from other telecom Operators. In latest move, Vodafone has extended its 4G coverage to 440 towns in Haryana. It's a huge move to strengthen the 4G coverage across the state.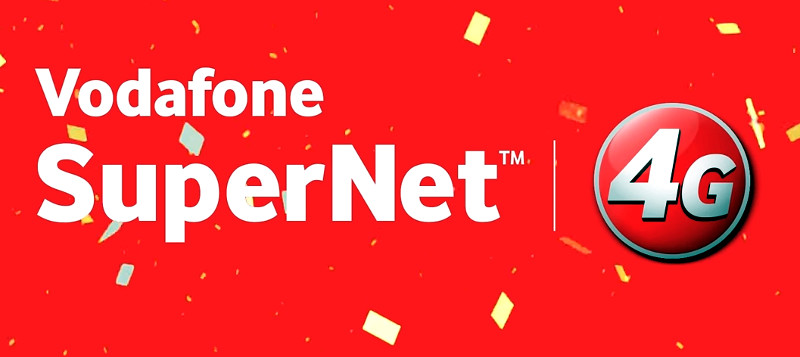 Vodafone SuperNetTM is already present in key centers like Karnal, Sonipat, Rewari, Ambala, Hisar, Kurukshetra, Jind, Bhiwani, Yamunanagar, Sonipat, Panipat, Bahadurgarh, Loharu, Berla, Gignaw, Baliana, Sundrehti, etc.
Speaking on the occasion, Mohit Narru, Business Head-Haryana, Vodafone India said, "We are happy to announce that our 4G services are now available across 440 towns in Haryana, which is a strong leadership market for Vodafone India. It gives me immense pleasure to share that our continuous endeavour to enhance customer experience has helped us to be No. 1 in revenue and customer Market share in Haryana. As the leading operator in Haryana we understand and support our customers changing behaviour and our vision is to provide them with the best digital experience by continuously expanding our 4G network. "
There are some special benefits for the Supernet 4G users in Haryana. Here are some exclusive offers for the region:
SuperHour offers- Unlimited 4G/3G data for 1 hour just @ Rs 17
4G Handset and 4G SIM customers enjoy up to 4 times 4G data on purchase of 1GB pack. Recharges start from Rs 254 (254=4GB Data for 28 days)
On a new 4G device get free additional 9 GB data on purchasing 1 GB pack
400MB FREE Internet & complimentary subscription to Live TV, Movies & Shows  on VODAFONE PLAY leading entertainment destination with 140+ Live TV channels, 14000+ Movies and TV shows, Videos and Unlimited Music Catalogue.
Haryana is a focus and significant growth market for Vodafone India & its network covers 99.7% population of Haryana. Also, viewing the growing volumes of customer usage increasing need for speed, the company invested INR 114 Crores in 2015-16 to expand, modernize and build a more technology and energy efficient network.