Whatsapp has brought in something that is needed from the most used social chat app. The Whatsapp beta update has brought in text formatting options. Already the formatting options they are giving is available by using appropriate codes.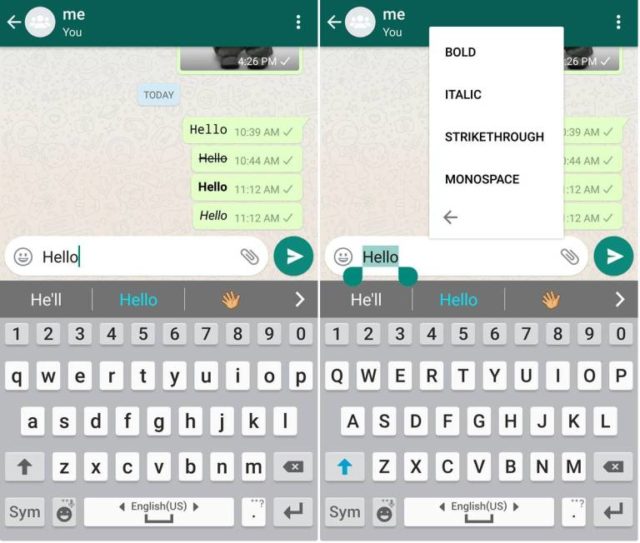 Read more: WhatsApp Latest Beta Now Lets you send Multiple Contacts
But some users didn't even know that these features really exist on Whatsapp. For them the Whatsapp has introduced formatting options. The social chat app has given Italic, Bold, Strikethrough and Monospace options for formatting. Some of the users might know the shortcuts for using these text formatting options. But others are not even aware of them.
How to use Whatsapp text formatting tools ?
In order to use the text formatting tools in the Whatsapp.
You need to select the text you want to format.
then select from the hover menu to select from the options

BOLD
ITALIC
STRIKETHROUGH
MONOSPACE

From now on you will see text formatting options along with copying, cutting, or pasting, features.
It is currently available on the latest beta app. Stable users have to wait for sometime for the main app release.