Whatsapp has finally rolled out an exciting new update to both its Android and iOS apps after being in the beta testing phase for several days. This new update finally allows you to send any file format to your Whatsapp contacts from your phone.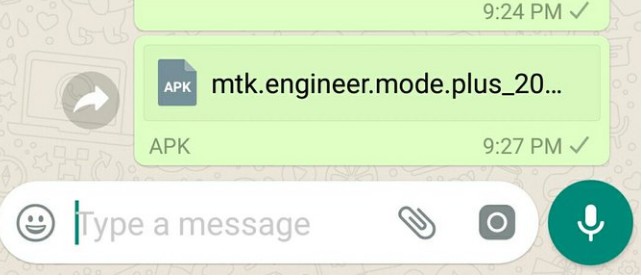 Initially, Whatsapp only supported a very few file formats like Video, Audio, and Images. After a few years of its launch, Whatsapp supported some additional file formats like documents and PDF. It was just most recently that Whatsapp has allowed you to send GIFs to your contacts.
While other popular messaging apps like Hike and Viber had this option for a long time. Whatsapp has now joined the game a little late. Considering the fact that Whatsapp has more active users than these apps, it is actually much more beneficial for the users.
You can now send any file format including, apk files for installing apps, power point and even zip files. Just select the document option and then along with displaying only document files previously, Whatsapp will now display all supported file formats.
This is very useful for those people who used to shift between Whatsapp and mail or some other app just to share an unsupported file format. This feature is available from the version number 2.17.261 for Android.