Xiaomi fans are going to be crazy after knowing that Xiaomi is going to launch the MIUI 9 on August 16th. The date we mentioned is not the accurate but we expect the Xiaomi to launch the MIUI 9 by at least 16th of August. Already, we have received many reports and rumors regarding the update but until now the exact date has not been confirmed.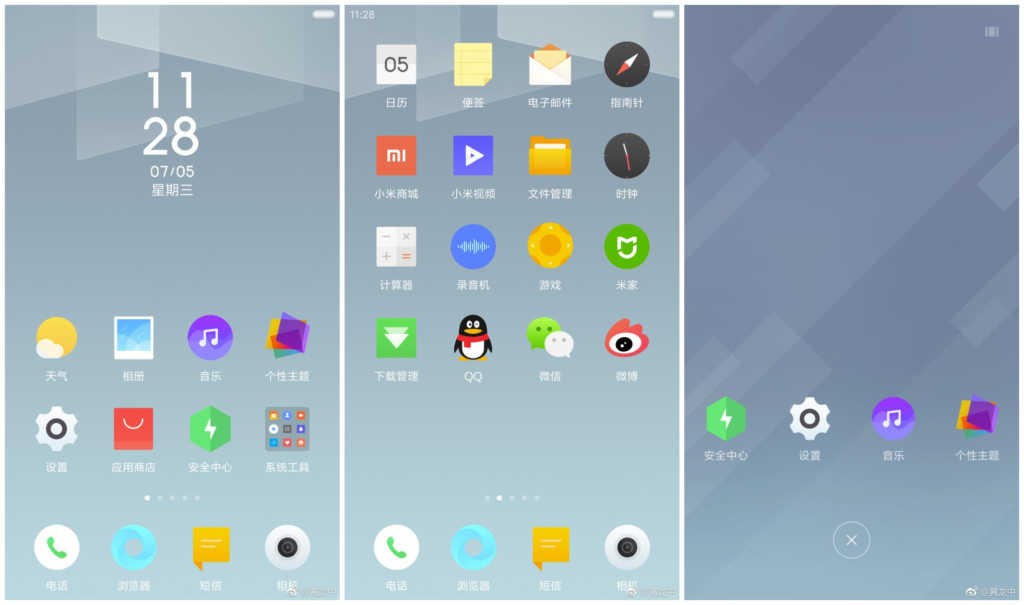 Last week, Xiaomi officially confirmed that MIUI 9 is coming very soon to the devices. After that, Xiaomi is mum on the the MIUI 9 rollout date.
We have estimated that the new update would arrive next month but not after the August 16th due to some reasons. Also, official forums of the Xiaomi also states the actual arrival date to be in August.
Xiaomi employee has revealed some images of the new MIUI 9 to know the feedback of the new design. The look you are seeing in the picture above is not the original MIUI 9, instead it is a theme on MIUI 8. You can also download but the motive behind it is to show how the MIUI 9 is goign to look.
Last week we also have received the list of devices which will get the latest MIUI 9. You can kew whether your device is getting the update or not by heading over here.
Additionally, the newly launched Redmi 4 and 4X will not receive the MIUI 9 update as per the official saying.