Xiaomi's endless efforts to bring affordable smartphones has finally made it rank in the Fortune's Global 500 list for the first time. The Chinese smartphone maker ranked at 468th position, and 7th in the Internet Services and Retail category. It is the great achievement for the Xiaomi which is emerging as the largest smartphone manufacturer in some countries. Moreover, it is the youngest company in the top 500 list.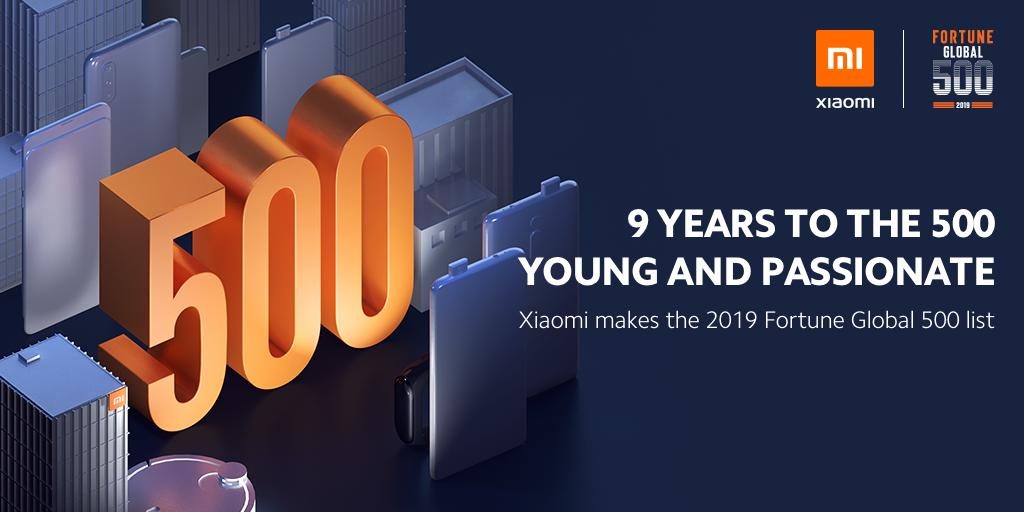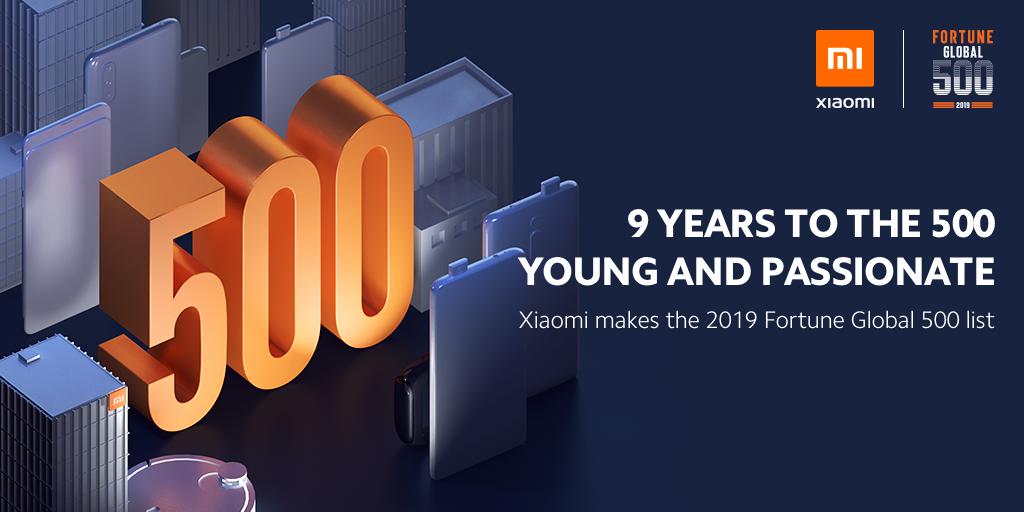 The company did a business of US$26,443.50 million with a net profit of US$2,049.10 million in the previous fiscal year. Speaking on the occasion, Lei Jun, Founder, Chairman and CEO of Xiaomi said, "Over the past year, we have made significant improvements and adjustments in our core strategies, management structures, technology research and development systems, product lineups, brand developments, and much more. These moves have empowered Xiaomi to continuously shine, even in the face of fierce competition from domestic and international peers. This honor does not mark the end of our pursuit, but simply a new beginning. We remain committed to making amazing and highly innovative products at honest prices, as our philosophy states, in an effort to let our Mi Fans, users and investors enjoy a better life."
Xiaomi's vast product lineup has helped it to foray into the Fortune's Global 500 List. The company's innovative products with an edge over smart connectivity and IoT principles have made them popular among users globally. Earlier, the company was limited to Asia, but with improvement in their retail policy, Xiaomi is now delivering products in Europe, North America and other regions. Xiaomi's reach has tremendously increased in the past few years.
In June, Xiaomi was listed on 53rd rank in the Fortune's China 500 list. According to a recent report from IDC, the company is the 4th largest smartphone maker around the globe and is still going strong to catch the 3rd position soon.
Read More: No new Mi Max and Mi Note devices in pipeline, confirms Xiaomi CEO
Lee Jun said thank you to all the fans and supporters,"It took Xiaomi only nine years to make the Fortune Global 500 list, a milestone that we owe a big thank you to all our Mi Fans and users for their unwavering support. We are also the youngest company on this year's list, a proud record that we will keep in mind and bring to another level in the global expansion journey."
(source)