Accu Weather has launched its Standalone App for the New Android Wear 2.0. Although the Accu Weather is already available on Android Wear via a companion App. The App shows the weather conditions of your locations and temperature of next few hours.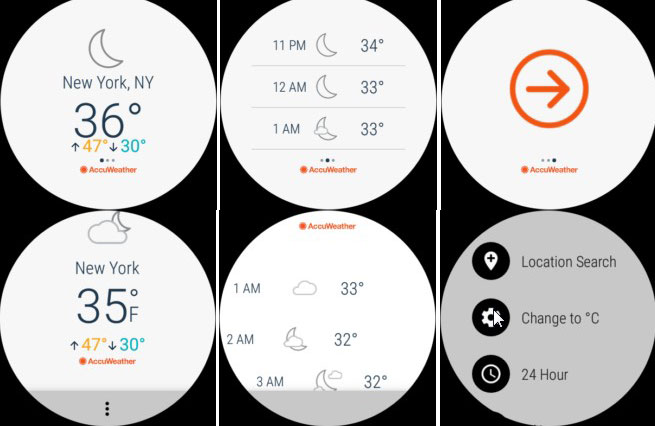 In detail,The app can show Hourly or Daily forecasts. You can also add multiple locations, change between Fahrenheit and Celsius, and switch date and time formats. you can also check the precipitation prediction. Moreover, the App provides the data of current weather condition to the watchfaces of your smartwatch.
Its worth reminding you that Yesterday Uber also launched its Standalone app for Android Wear 2.0. Coming back to Accu Weather, If you want to download the app your watch should be on Android wear 2.0. Then you can find the App in your watch's Play Store.