Android Pay is a Google Wallet replacement product. Android Pay is now becoming popular as it is launched in almost all the major countries. Samsung Pay and Apple are the main competitors of Android Pay. Today, Android Pay is further expanding their roots to more banks. As in US there are lot of banks in the country.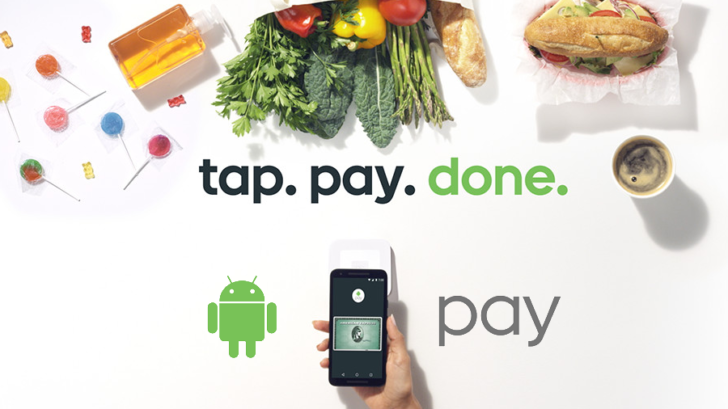 The newly added 60 New banks to the Android Pay bag are:
Alabama Credit Union
Bank of Sullivan
Bulls Eye Credit Union
Byline Bank
Cabrillo Credit Union
Charter Oak FCU
Columbia Bank
Commerce Bank
Commercial Savings Bank
Corydon State Bank
Decorah Bank & Trust
Dieterich Bank
Discovery Federal Credit Union
DuTrac Community Credit Union
Equity Bank
EverTrust Bank
First Alliance Bank
First Florida CU
First Metro Bank
First National Bank of Bellville
First U.S.Community Credit Union
First United Bank & Trust
Firstar Bank N.A.
Florida Parishes Bank
FNB of New Mexico
Franklin-Oil Region Credit Union
Generations Bank
Grandpoint Bank
Great Lakes First Federal CU
Gulf Coast Educators FCU
Hoosier Heartland State Bank
Isabella Bank
Lakeside Bank
Lamar Bank and Trust
Libertyville Savings Bank
Lone Star National Bank
Los Angeles Police FCU
Meijer Credit Union
Members Cooperative Credit Union
Meridian Bank
Midsouth Bank
North East Texas Credit Union
Pacific Premier Bank
Pasadena Federal Credit Union
PCSB Bank
Regional Missouri FCU
Rock Canyon Bank
Salal Credit Union
Sanborn Savings Bank
Southwest Financial FCU
Summit National Bank
The Lowell Five
The Middlefield Banking Company
Tradition Capital Bank
TwinStar Credit Union
Union Square Credit Union
Unitus Community Credit Union
University of Illinois CU
Virginia Credit Union
Wilson Bank & Trust
Hope the above list feel good for hassle free transaction from now on.
How many of you are using the Android Pay?