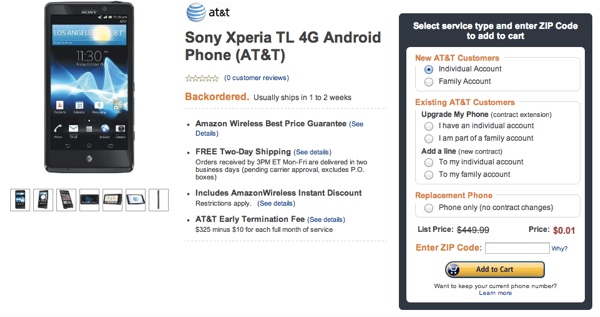 Amazon Wireless has discounted Sony Xperia TL For AT&T and they are giving it for a penny under two years contract. Amazon will ship this device to your address in 1-2 weeks. So if your interested than head over to Amazon Wireless to buy Sony Xperia TL.
Additionally,
Sony Xperia TL features:
Dual core 1.5GHz processor
1GB of RAM
4.6-inch display
1280 x 720 resolution
Ice Cream Sandwich
4G LTE
13MP camera
So how many of you going to order it?