While all the major smartphone brands are busy with the deployment of Android 12, Google has started preparing the next version of the operating system. If you are wondering whether your OnePlus device is eligible to receive the Android 13 update or not, you've landed on the right page.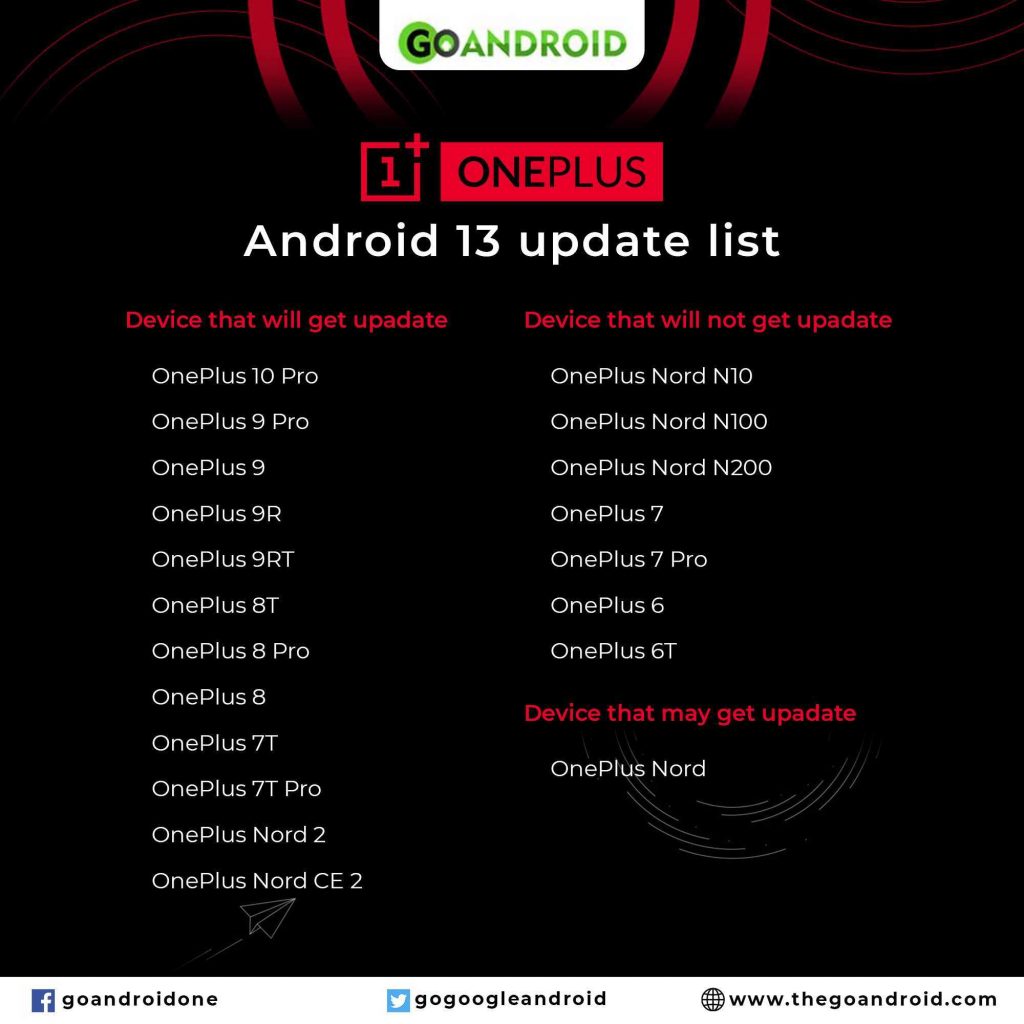 Needless to say, Android 13 will bring along a plethora of features, some of which have managed to leak before the release of the first developer preview. Tap on the button below to take a look at these modifications.
Without any further ado, here's a list of OnePlus smartphones that are eligible to get the Android 13 update. In addition, there are a couple of devices that may upgrade. However, unfortunately, a few handsets are also left behind.
OnePlus Android 13 Update List
Devices that will get Android 13
Devices that may get Android 13
Devices that will NOT get Android 13
OnePlus Nord N10
OnePlus Nord N100
OnePlus Nord N200
Moreover, the smartphones that are scheduled to launch before the release of Android 13 will also receive the latest OS.