Google has finally unwrapped one of the best Android smartphones of the year: Pixel 7 and Pixel 7 Pro. Although Pixel phones are durable, thanks to the Gorilla Glass Victus protection and an IP68 rating. But for the safe side, every phone needs to be protected from external damage as well. For that, there are back covers or cases. Now, that the smartphones are ready to ship, you might as well start looking for the safest cover too.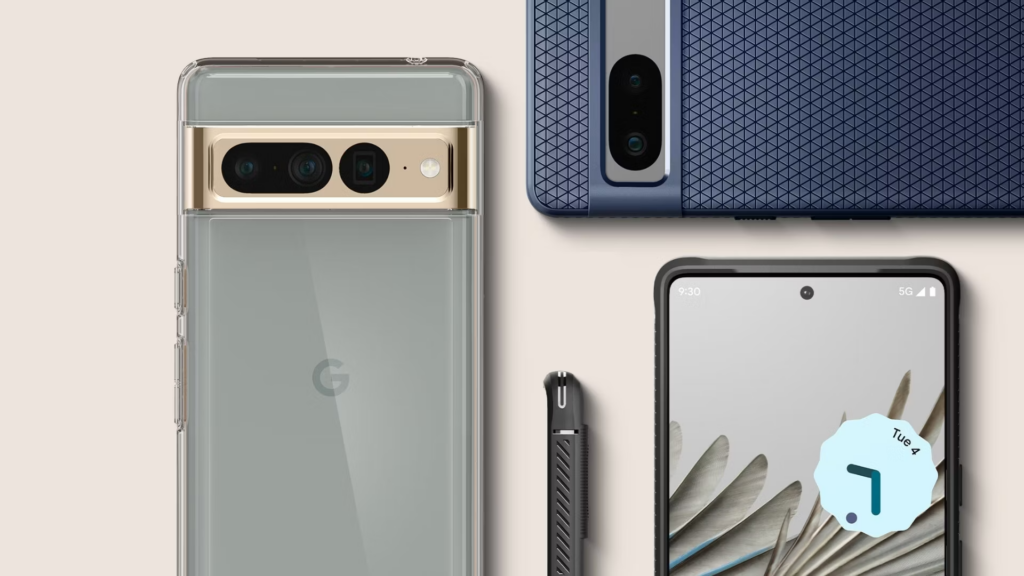 Needless to say, there is no limit when it comes to choosing different types of covers for a smartphone. So is the case with the Pixel 7 series. Let's agree this is all clumsy people need. As said, there are plenty of options to choose from across different categories. So, the user can choose a cover that suits his type.
Best Pixel 7 and Pixel 7 Pro Cases and Covers
Spigen "Designed for You" Series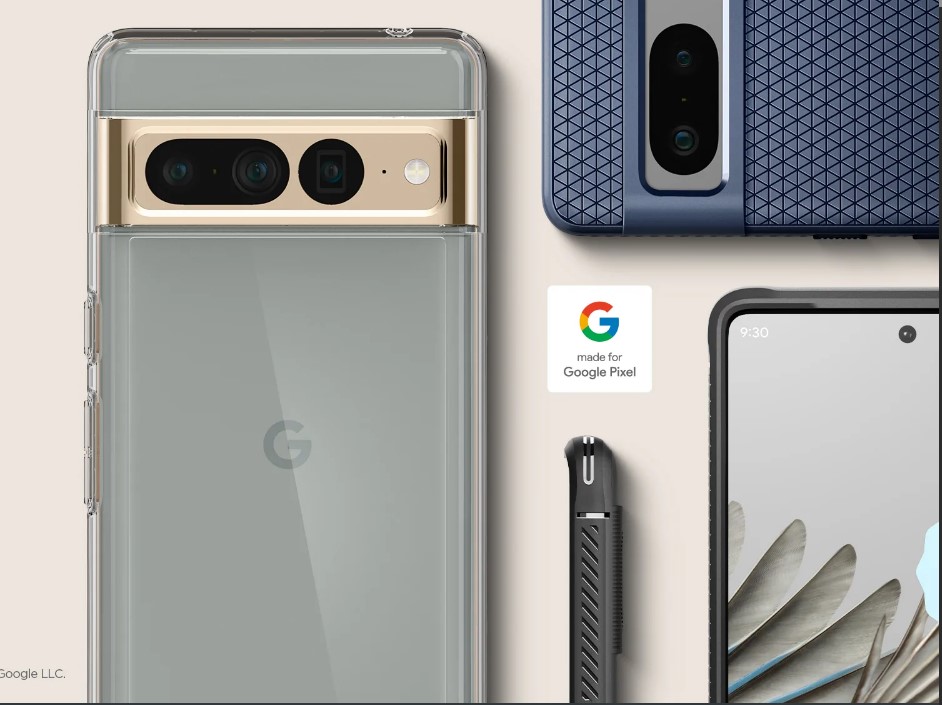 Let's talk about the most trusted brand by Google itself, Spigen. It is the official Made for Google partner. The company provides thin cases, rugged cases, and transparent cases as well. Take a look at their collection below and choose from a variety of colours and types.
Buy Spigen Pixel 7 Series Cover
Dbrand Grip Case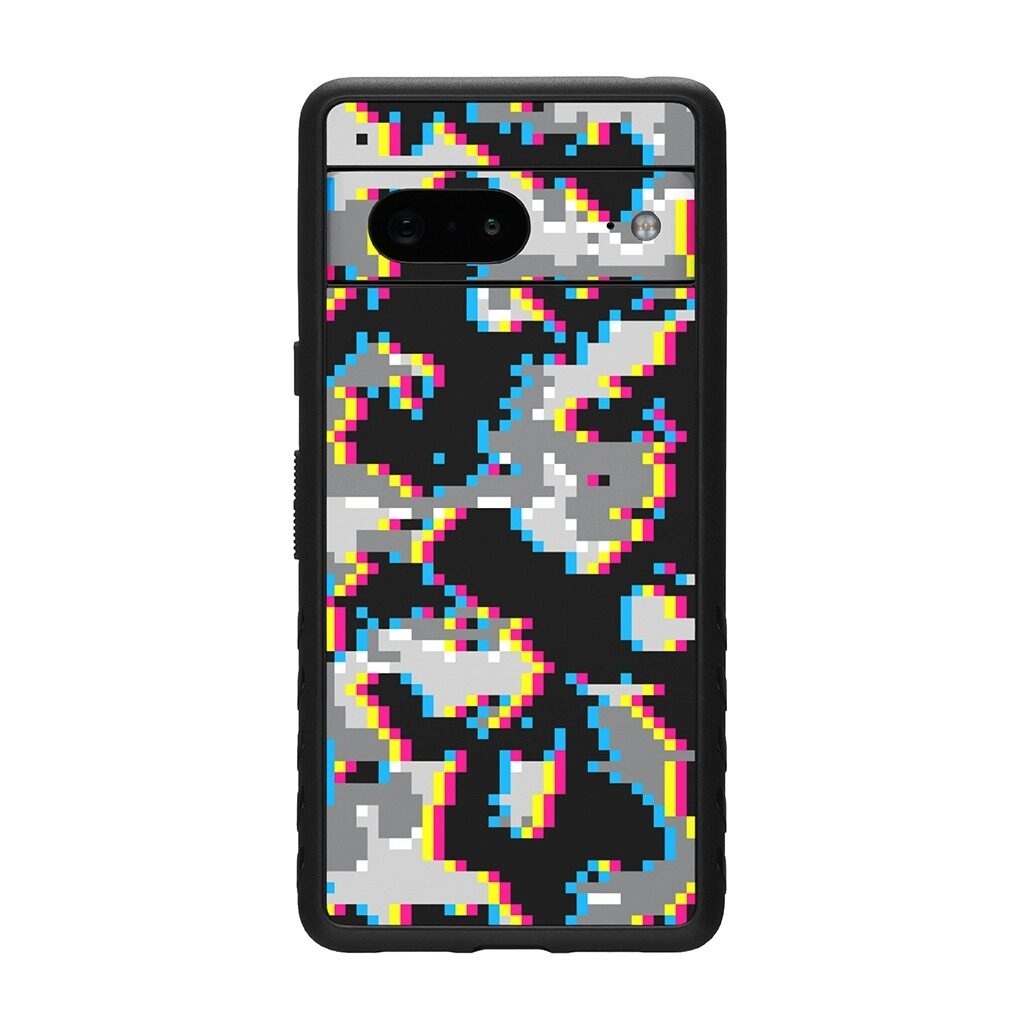 Another such option is Dbrand. If you think you've heard that name before, it's because it is known for trolling on Twitter. It offers quality covers with a tight grip that will not leave your Pixel 7 or Pixel 7 Pro unassisted.
Buy Dbrand Pixel 7 Pro grip case
Spider case for Pixel 7 and 7 Pro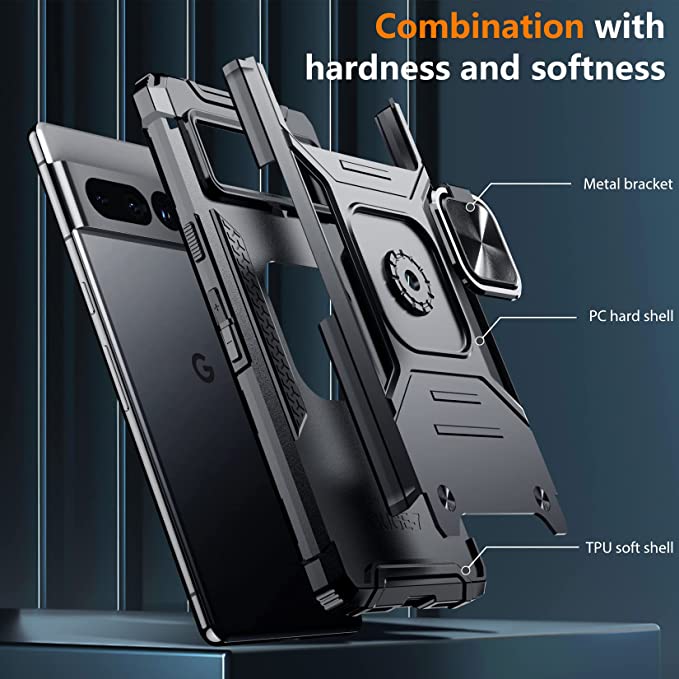 As an extra safeguard measure, there's a SPIDERCASE cover. This is exactly what you need if you are more of an outgoing or adventurous person. The case comes with
Tempered Glass Screen Protector and Camera Lens Protector as well. In addition, it has a Built-in Kickstand which will protect your phone from splash, scratches, and bumps. Moreover, it features a built-in metal ring that can stand can rotate to 360°, making it easier to watch videos or navigate routes. The best part is that it comes with a lifetime warranty.
Buy SPIDERCASE for Google Pixel 7
Amazon Options 
Besides, you can check the best-selling cases and covers for Pixel 7 and Pixel 7 Pro from Amazon. The prices start from $7 only for the vanilla model, while for the Pro model, you have to spend at least $9.
Bestsellers: Pixel 7 Pro Cases
Ringke Pixel 7 cases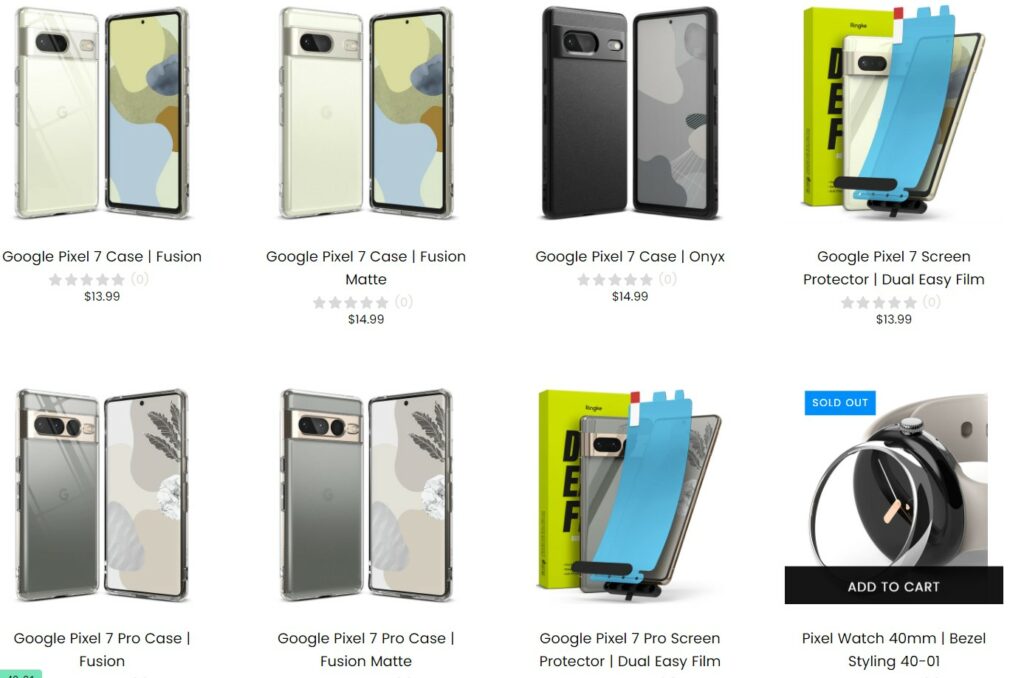 If you want to shield your device and flaunt it at the same time, you should go for Ringke cases. The covers are available in vibrant shades that are impossible to resist like, Lemongrass or Hazel hues. Check them out from the button below.
Buy Ringke cover for Pixel 7 series
Bellroy Leather Case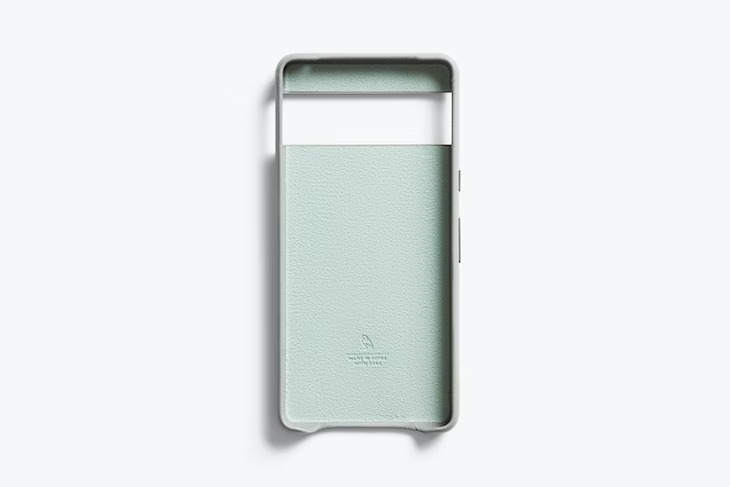 Another company that has partnerships with Google for cases is Bellroy. The company provides Leather cases with a slim profile. There are six different colours to choose from as you can see below.
Official Cases
Lastly, you can also see the official cover and cases by the company itself from here.
We hope that you have selected your best buy for Pixel 7 and Pixel 7 Pro covers. Also, do not forget to drop your recommendation in the comments section below.