WhatsApp
was the first app to offer free, internet-based message and call services. It is one of the widely used messaging applications throughout the globe. What makes it popular is the wide set of extensive features the platform offers. The
Facebook
-owned company does not need any introduction. So without further ado, here are some of the Best WhatsApp Tricks of the year.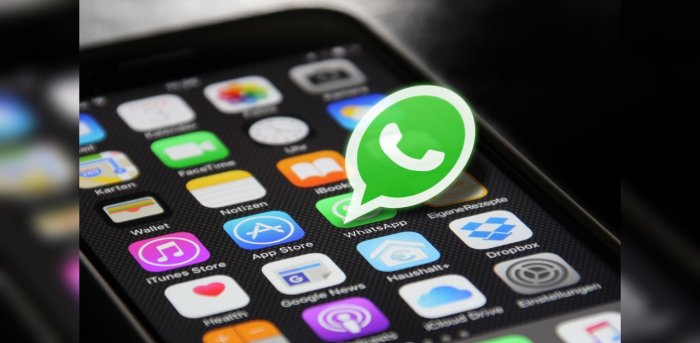 Best WhatsApp Tricks 2021
We all are familiar with the usual WhatsApp tricks such as block contact, pin conversation, star messages, add a shortcut, and so on. But, there's more to it. WhatsApp has a list of hidden features that many of us are unaware about. Here is a list of such WhatsApp tricks that will prove to be useful for the user in certain scenarios.
♣

Recover Deleted Messages
If you regret deleting your WhatsApp messages, there's a way to retrieve them within 7days. However, to recover the deleted messages you will need a desktop. Connect your smartphone with a PC or laptop and follow the following steps.
Open My Computer and visit the device's internal memory via Windows file manager
Open the WhatsApp/Databases folder
ο In here, you will see two files: "msgstore-yyyy..dd..db.crypt" and "msgstore.db.crypt'
The first one is the solution to your problem. Right-click on the "msgstore-yyyy..dd..db.crypt" file and open it with Notepad.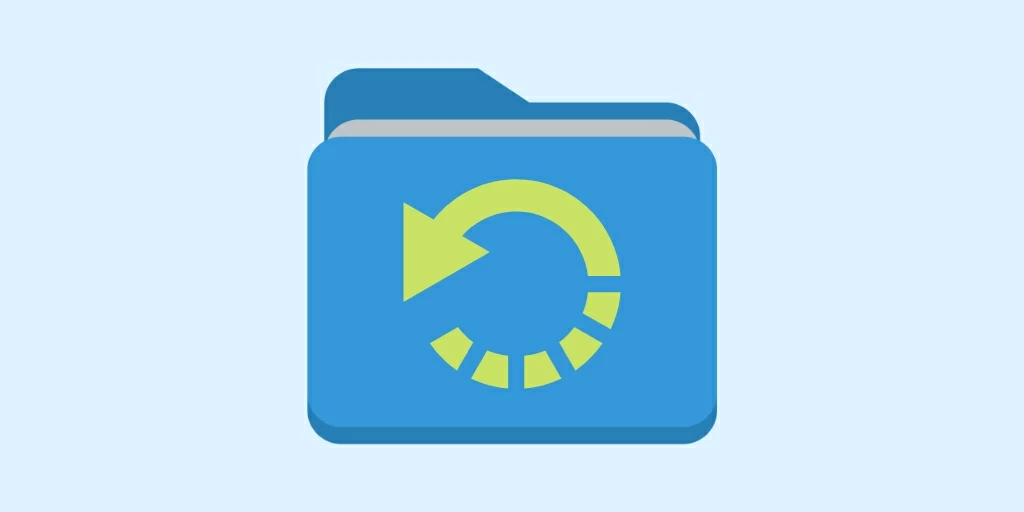 ♣

Hide WhatsApp Media Files from Gallery
We all have that media files we don't want to share with anyone. But, WhatsApp images and videos are saved right in your phone gallery. Unlike before, now you have an option to hide the media files and it is as easy as pie.
Open WhatsApp Settings > Chats > Show Media in Gallery and toggle off the slider.
ο The pictures and videos received on WhatsApp will no longer be saved in your gallery.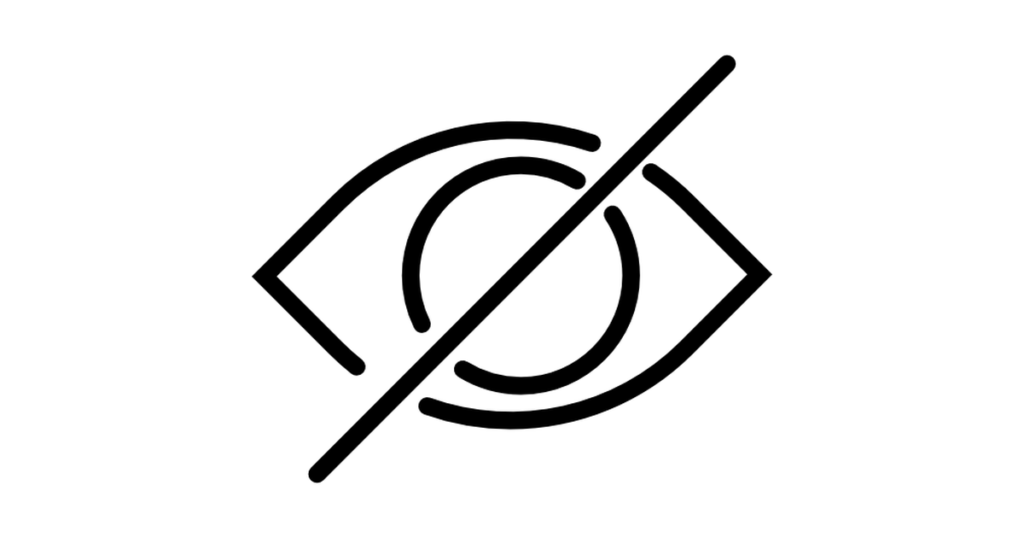 ♣ Export WhatsApp Message to E-Mail
If a conversation is important to you that you don't want to lose at any cost, you can export the chat to email and save it forever, even if you change the device or number. This is as easy as clicking a switch. Here you go!
Open the chat and tap on the three-dot icon on the top right corner.
Tap on Export Chat > Select with media or without media > share it with email.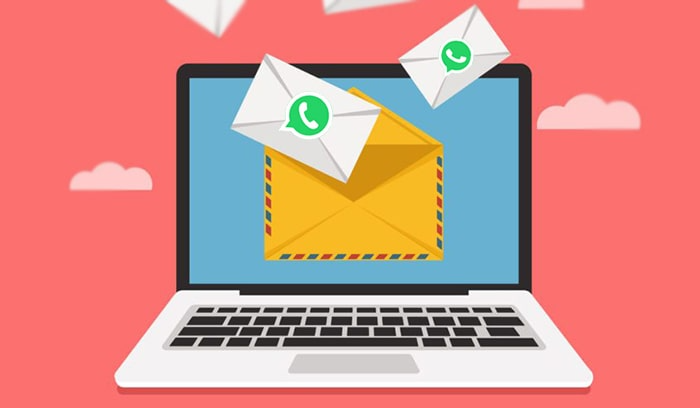 ♣

Share Large Files on WhatsApp
WhatsApp does not allow users to share files weighing more than 16MB. This breaks the video to seconds and deteriorates the picture quality. Addressing this, here's what you can do.
Install Dropbox from Play Store and upload the files from the app.
ο After uploading, you will be provided with a shareable link.
Copy the link and paste it to a chat you want to send.
ο Clicking on the link will redirect the user to the web browser. From there, they can tap and download the file.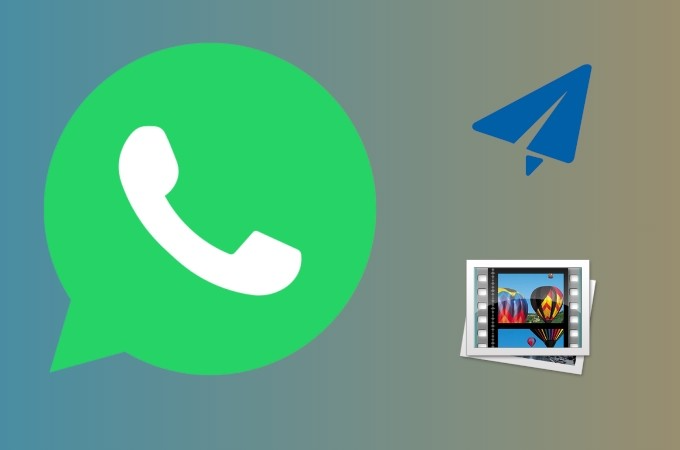 ♣

Minimize Data Consumption on WhatsApp
Though, WhatsApp uses very little data for a seamless experience. Still, if you are on a very low and limited data plan, here's a way you can save more data on WhatsApp calls.
Go to WhatsApp Settings > Data & Storage Usage > Call Settings. Under this, toggle the "Low data usage" option.
To save data on downloading media files and limit the downloads according to you, follow the below steps
Open Settings > Data & Storage Usage > Media Auto-Download. You can either choose the type of file you want to load immediately or toggle it off altogether.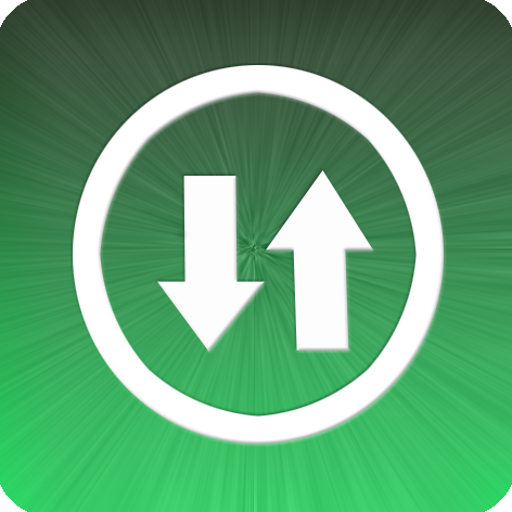 ♣ Text Formatting
Isn't it interesting to read formatted text? A designed text makes the boring message catchy. You can now do the text formatting on WhatsApp. To be more precise, you can put bold, strikethrough, and italics effects on a word or sentence. Here's how you can do it.
Bold: To make a text bold on WhatsApp, put an asterisk (*) mark before and after the word/sentence. For instance, *hey there*
Strikethrough – To make the text strikethrough, put a tilde (~) mark before and after the word/sentence. For instance, ~word~ 
Italic – To make the text italic, insert an underscore before and after the word/sentence. For instance, _word_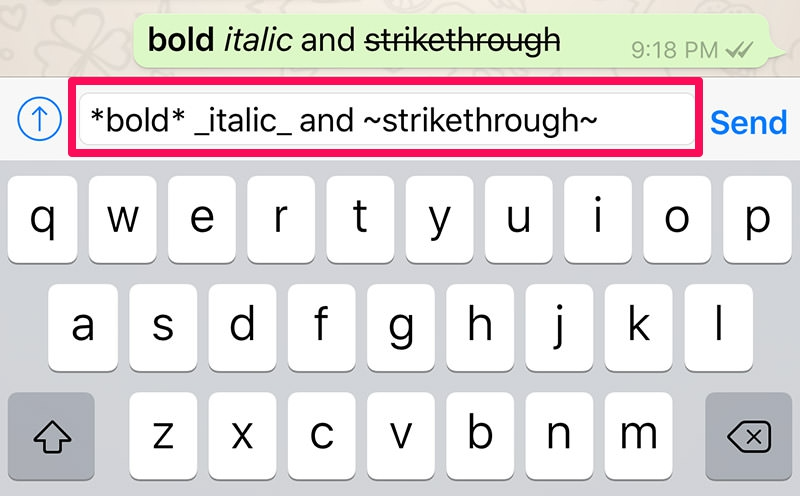 ♣ Find your favorite person
There are plenty of conversations on WhatsApp and finding your favorite one might be confusing. But, WhatsApp already knows about them! To check your most contacted person, and how much space they occupy on your device, follow the steps below.
Open WhatsApp Settings > Storage and Data > Manage Storage
ο This will open a list of contacts at the bottom of the page in decending order.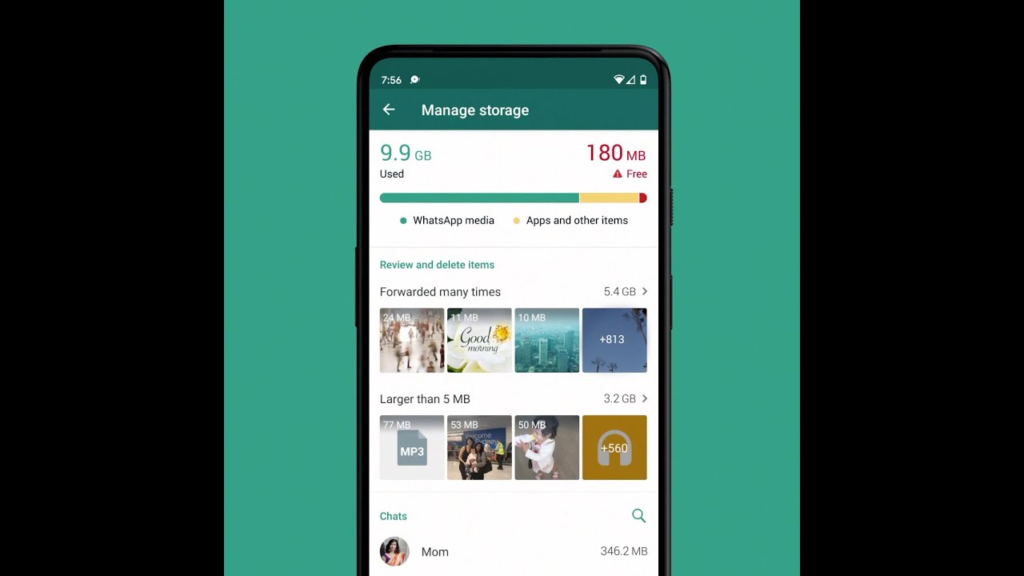 ♣ Create Events in calendar
If you are not good with dates and often forget them, this feature is designed for you. You can save a date send by your contact on WhatsApp directly in the calender app. To save the date follow these two-steps.
Tap and hold the date within the chat > Create event.
ο You can add the title in calender like, "Dr appointment."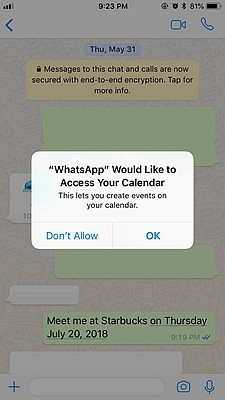 ♣ See recent messages without opening WhatsApp
There are times when we want to read the message but without opening the chat or letting the other person know. To do this you can add the WhatsApp widget to your device's homescreen. The widget displays a circular profile picture icon or the name of the person followed by the message they've sent.
Android: Swipe right to your home screen and long press on it. You will see certain options, search for widgets > look for the WhatsApp widget and tap on it.
ο A chat box will appear on your homescreen with total unread messages displayed on top alongside the WhatsApp icon, followed by the unread chats and messages.
iOS: Swipe right from your lock screen or home screen > Scroll down to the Edit icon at the bottom > Tap the WhatsApp Recent Chats icon > Rearrange the order of your widgets accordingly.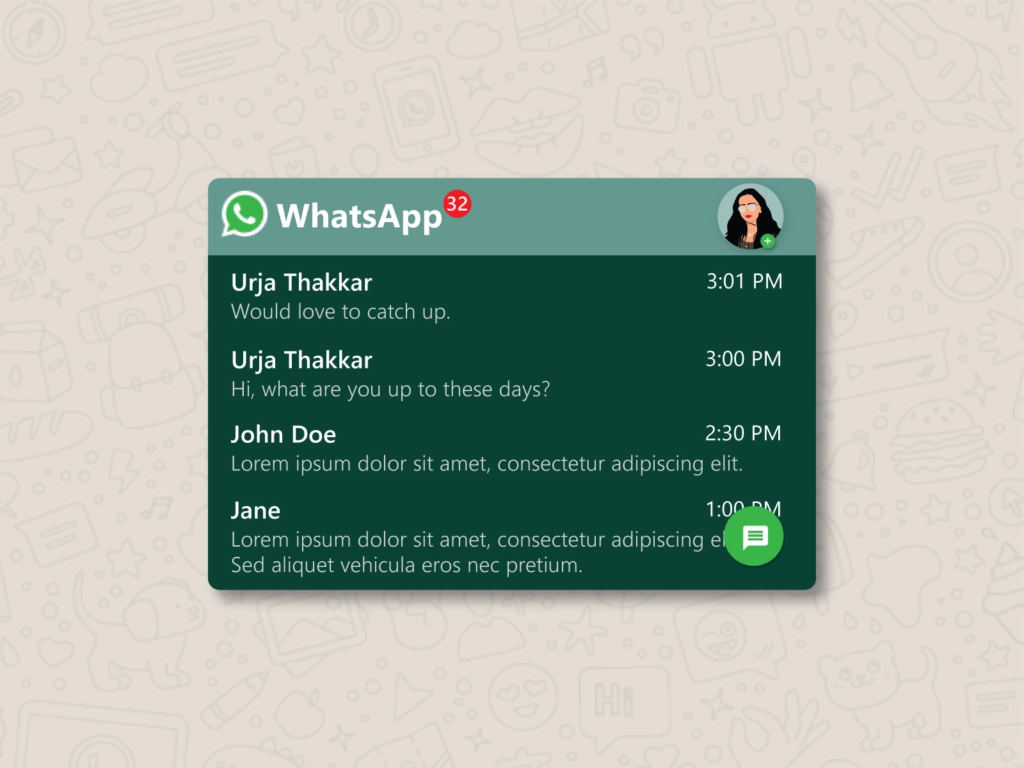 ♣ Manage the playback speed of voice messages
Voice messages are the convienent power of WhatsApp. The feature is useful for those who are short on time or are multitasking. Imagine receiving a long voice messge and you can't handle time, annoying right? But now you can manage the playback speed of a voice message to make it fast or faster, that too without changing the pitch of the voice.
Open the voice message and play the play button.
ο You will see a little "1x" icon on the left side of the voice note.
Tapping on the "1x" icon will increase its speed to 1.5x and tapping it again will double it up by 2x.
ο This allows the user to listen to longer message quicker.
To return back to the orginal speed, tap on the "2x" again.