Google is rolling out a new feature in Google drive which you can directly create files from templates. Earlier we have to navigate through the Google Docs, Sheets, Slides, or Forms home pages for the same purpose.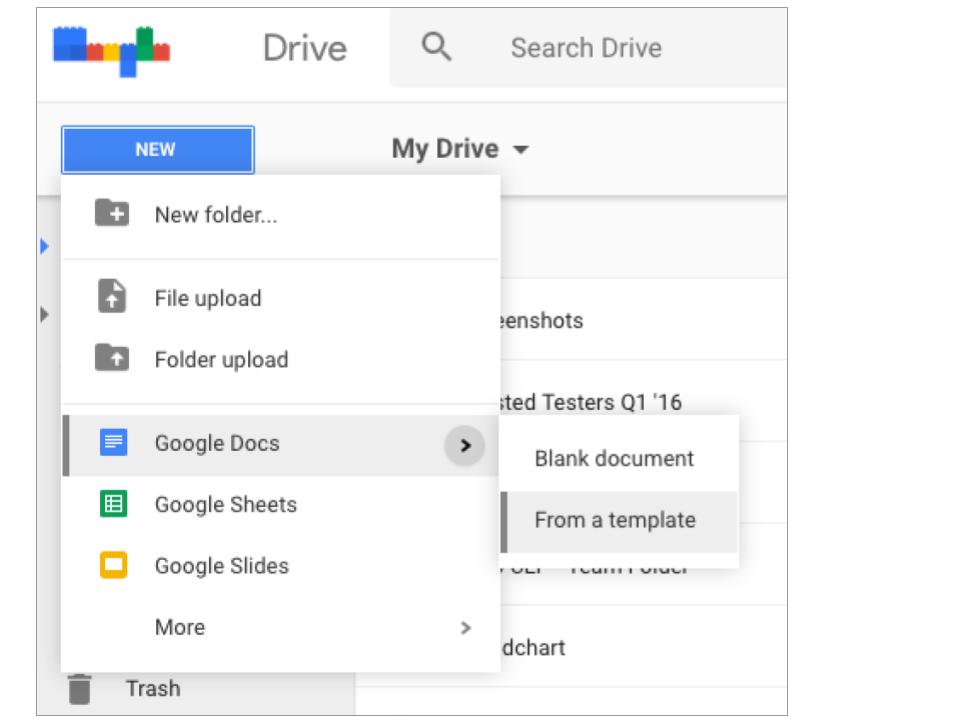 With the new feature you have to go through  Drive > New > Google Docs/Sheets/Slides/Forms > From a template. From there, you'll be directed to the applicable template gallery, where you can select the template of your choice.
Google has made Google drive more easier and powerful to use by adding more and more features since its launch. Google has introduced templates for invoices, pitch decks, and cases studies back in 2015.