Once again, Google has come up with a new set of wallpapers for ChromeOS to give your boring screen some color blast. The new wallpapers can be used on any other device, or even if you don't own a Chromebook. So get ready to personalize your SmartScreen with this amazing heritage collection.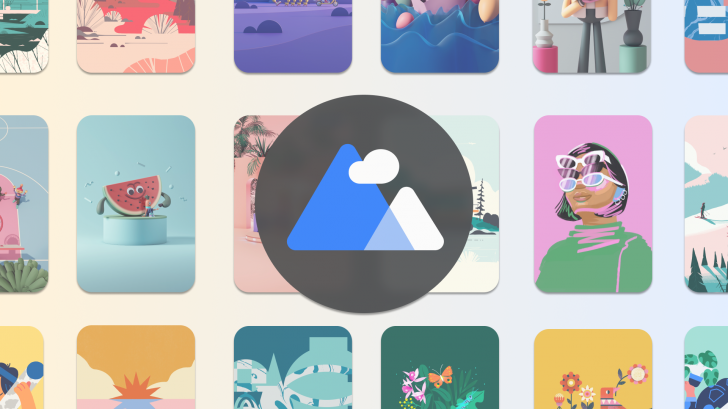 The ChromeOS users can get the themes by enabling chrome://flags/#use-wallpaper-staging-url. If you don't own a Chromebook, you can download mobile and desktop versions of these wallpapers by hitting the button at the bottom of the page.
Heritage
"Heritage" is a collection of artwork crafted by Hispanic artists that integrate their modern perspective with vibrant colors and themes. Cecilia Ruiz, Liz Hernández, Marisol Ortega, and Niege Borges have created 16 fun, colorful illustrations representing their cultures.
Heritage Wallpaper Preview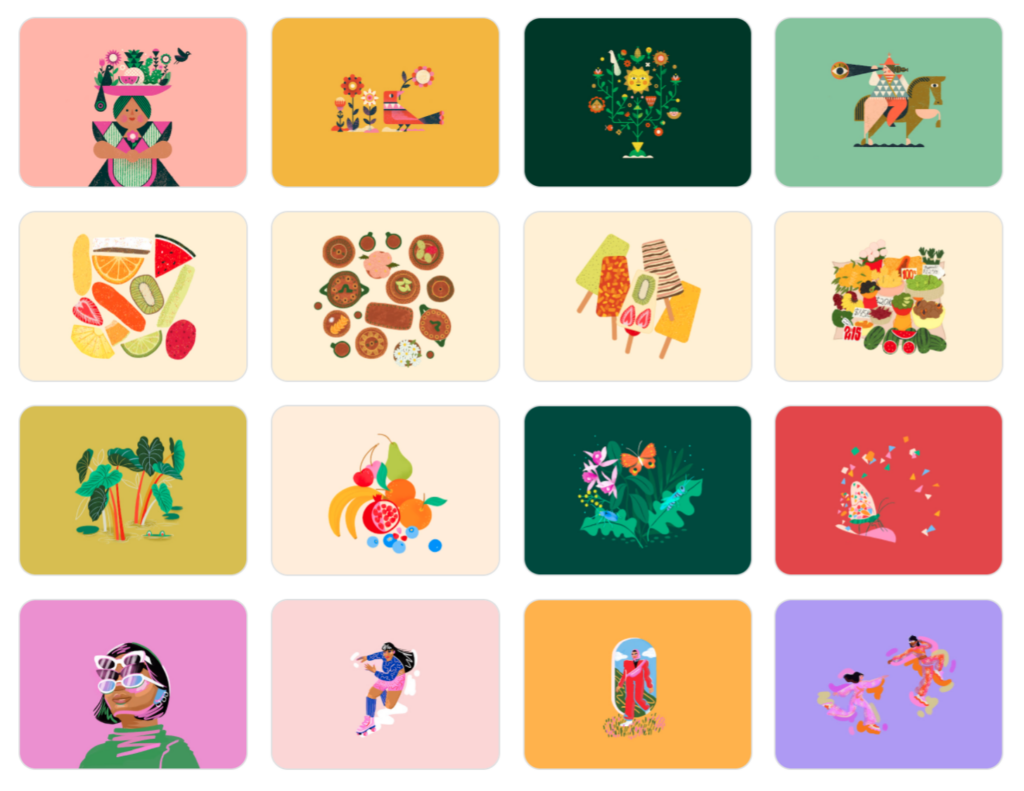 Cityscape
"Cityscape" collects the mood of the city, especially the imposing buildings. There are 44 eye-catching cityscape backgrounds created by various artists to draw your attention.
Cityscape Wallpaper Preview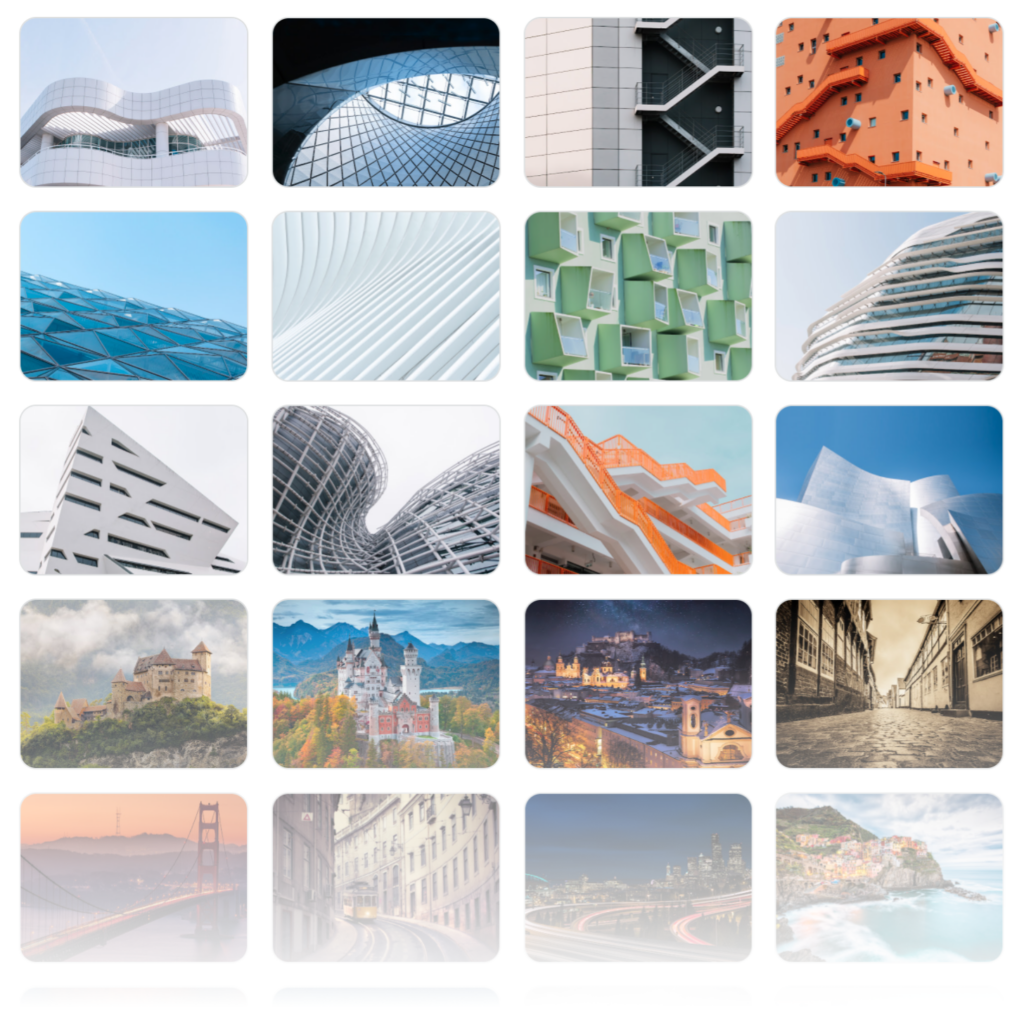 Landscape
"Landscape" captures the essence of nature and is one of the most rewarding forms of photography. Google compiled 57 images created by multiple photographers, featuring mesmerizing shots keeping your screen alive.
Landscape Wallpaper Preview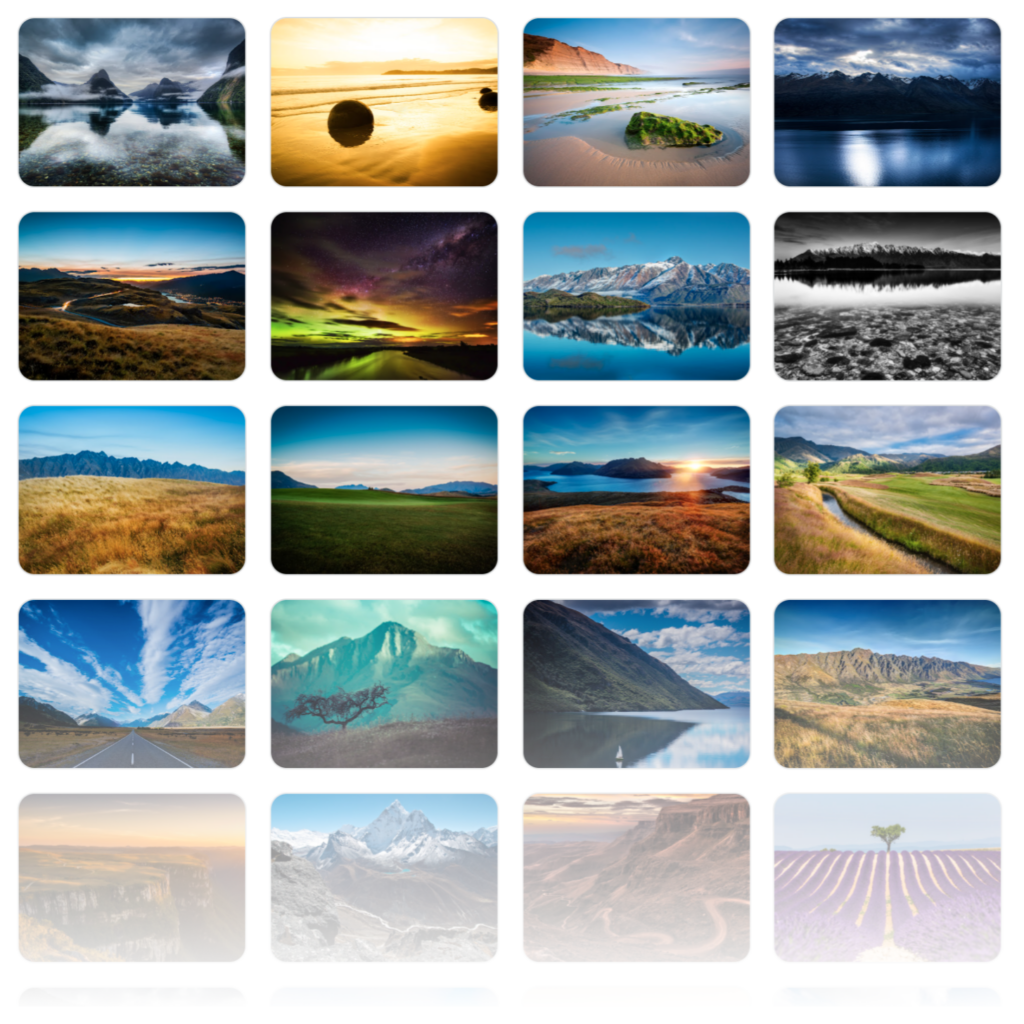 Floral
"Floral" collection is a set of 11 designs created by Anna Kövecses exclusively for Google-made Chromebooks. The use of oil paint and pastels in simple organic shapes will surely reflect your inner child.
Floral Wallpaper Preview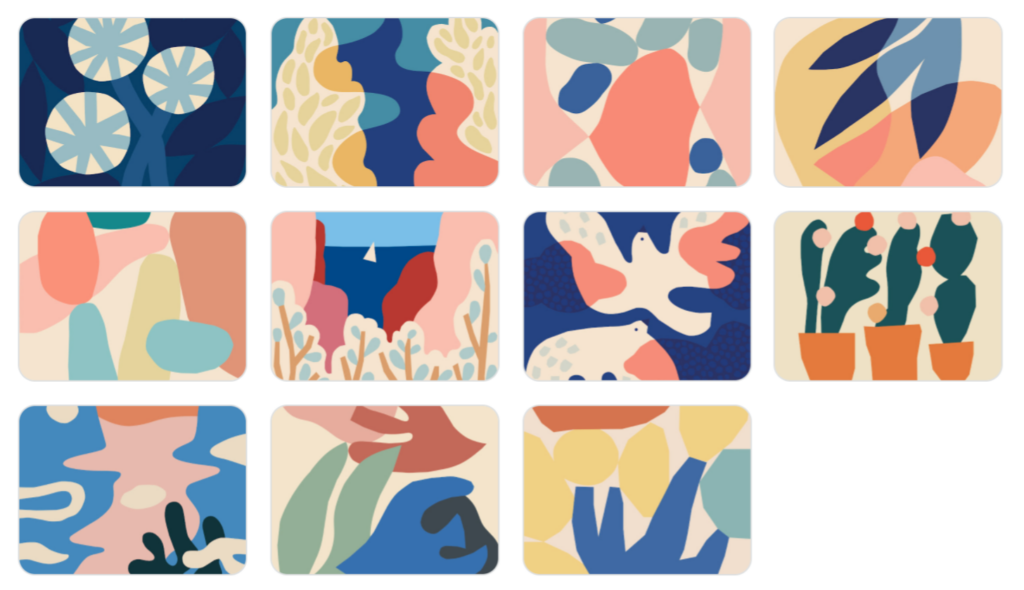 Abstract
"Abstract" allows total freedom for artists to explore their personal thoughts and feelings. Google's Abstract collection features 12 backgrounds that use visual shapes and forms escaping from reality.
Abstract Wallpaper Preview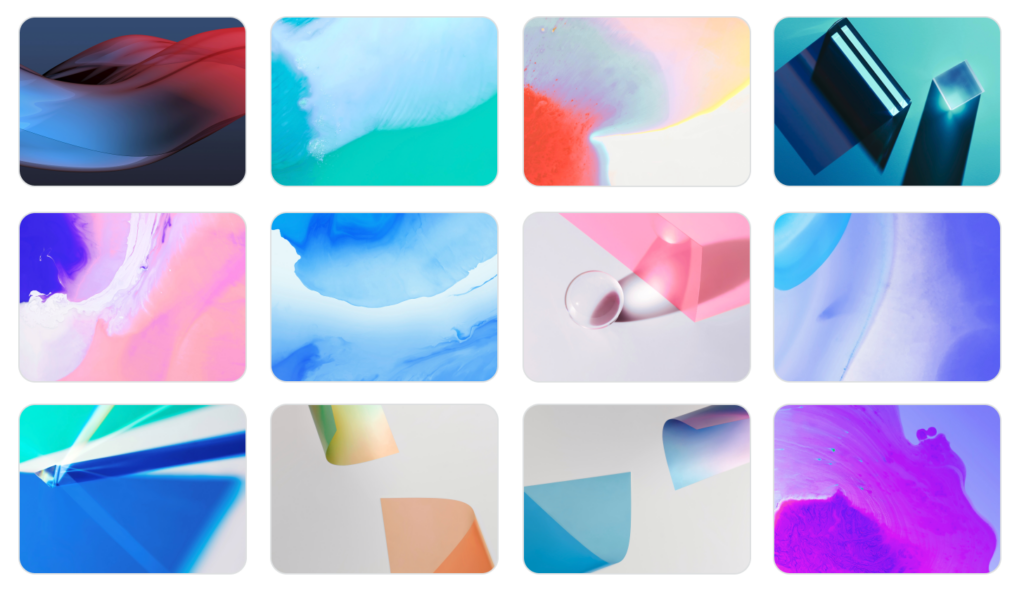 Composition
The 11 backgrounds designed by Jerimiah Shaw have engaging compositions and simple color palettes that create an attractive design.
Composition Wallpaper Preview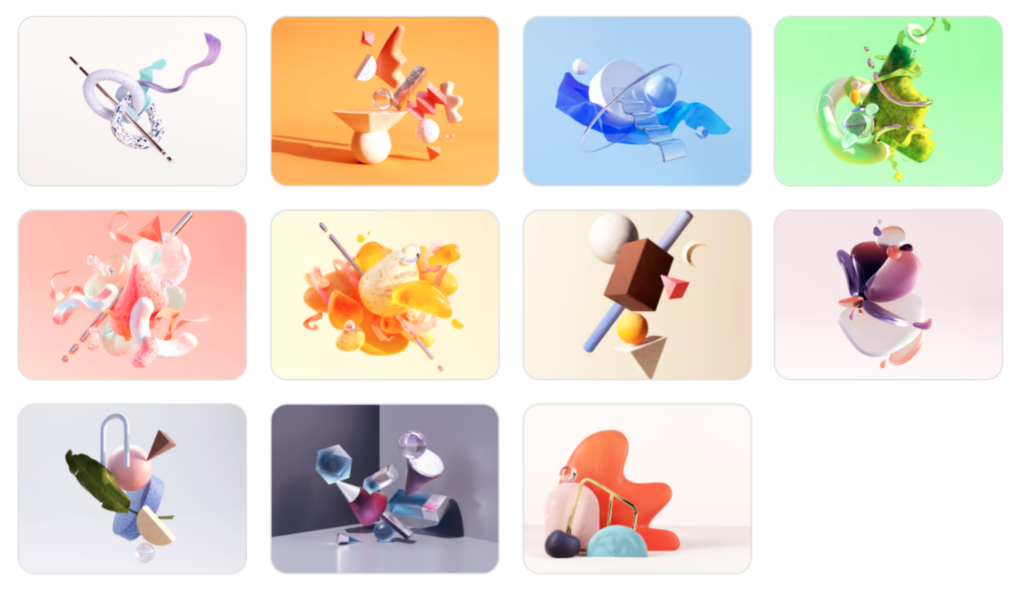 Dessert time
Google crafted these 7 exquisite backgrounds featuring irresistible sweets and handcrafted creativity that will make you droll.
Dessert time Wallpaper Preview

Colors
These 12 wallpapers by Google use abstract shapes along with a wide range of colors resulting in a modern, clean, and minimal aesthetic for your desktop.
Colors Wallpaper Preview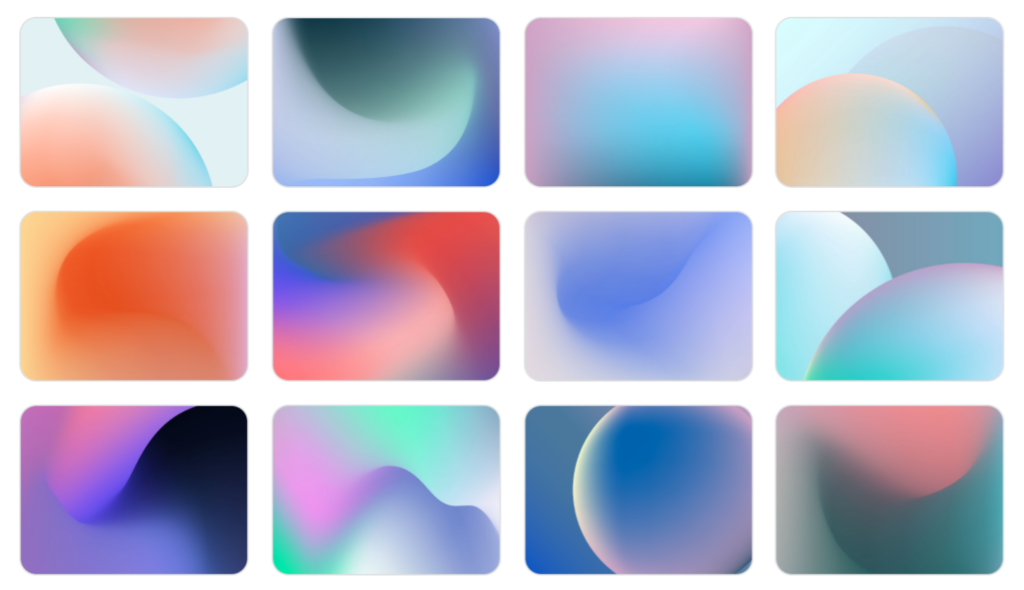 Illustration
Illustrators have created visually appealing designs representing beauty and creative flexibility. Shawna X designed 12 illustrations that make the perfect background for your smart screen.
Illustration Wallpaper Preview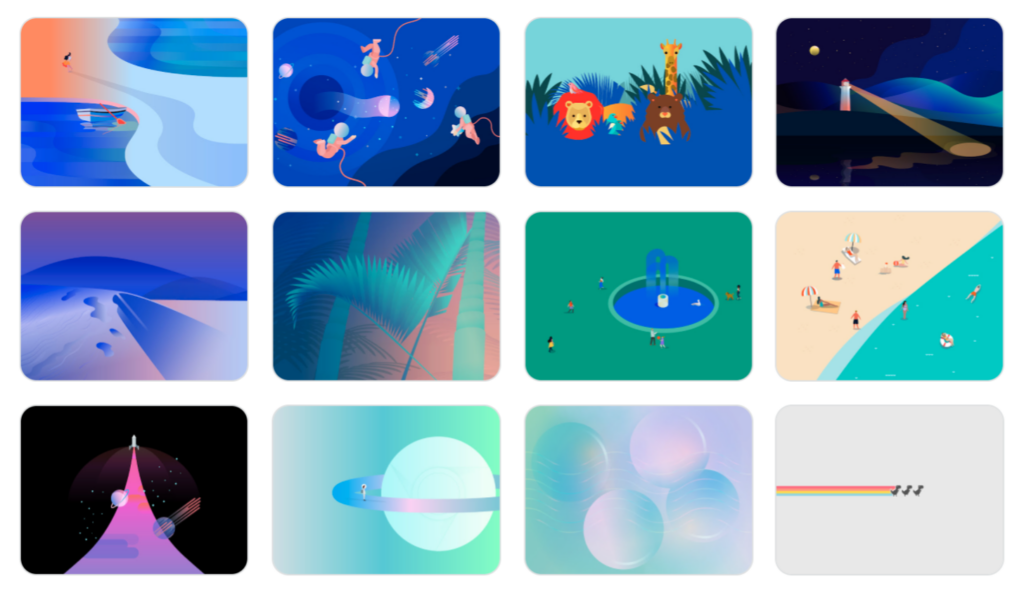 Art
These 56 frameworks crafted by Google are highly expressive and imaginative. These draw out the artist's creativity ranging from impossible scenes to simple and bold patterns.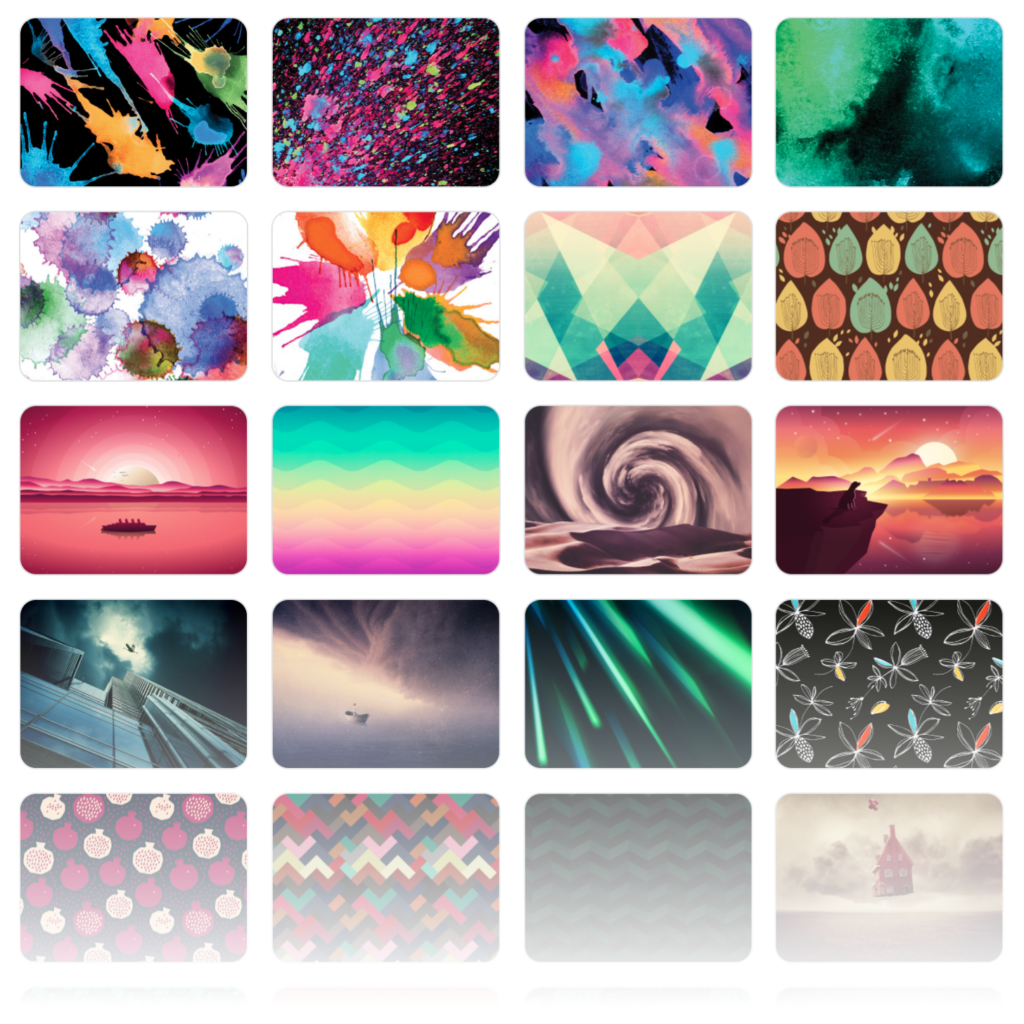 Togetherness
Representing cultural diversity, the Togetherness collection blends bold geometry and colors to portray pride, self-expression, choices, freedom, and more. Aurélia Durand, Sabrena Khadija, and Meech Boakye's 24 collection represents an inclusive future for all.
Togetherness wallpaper preview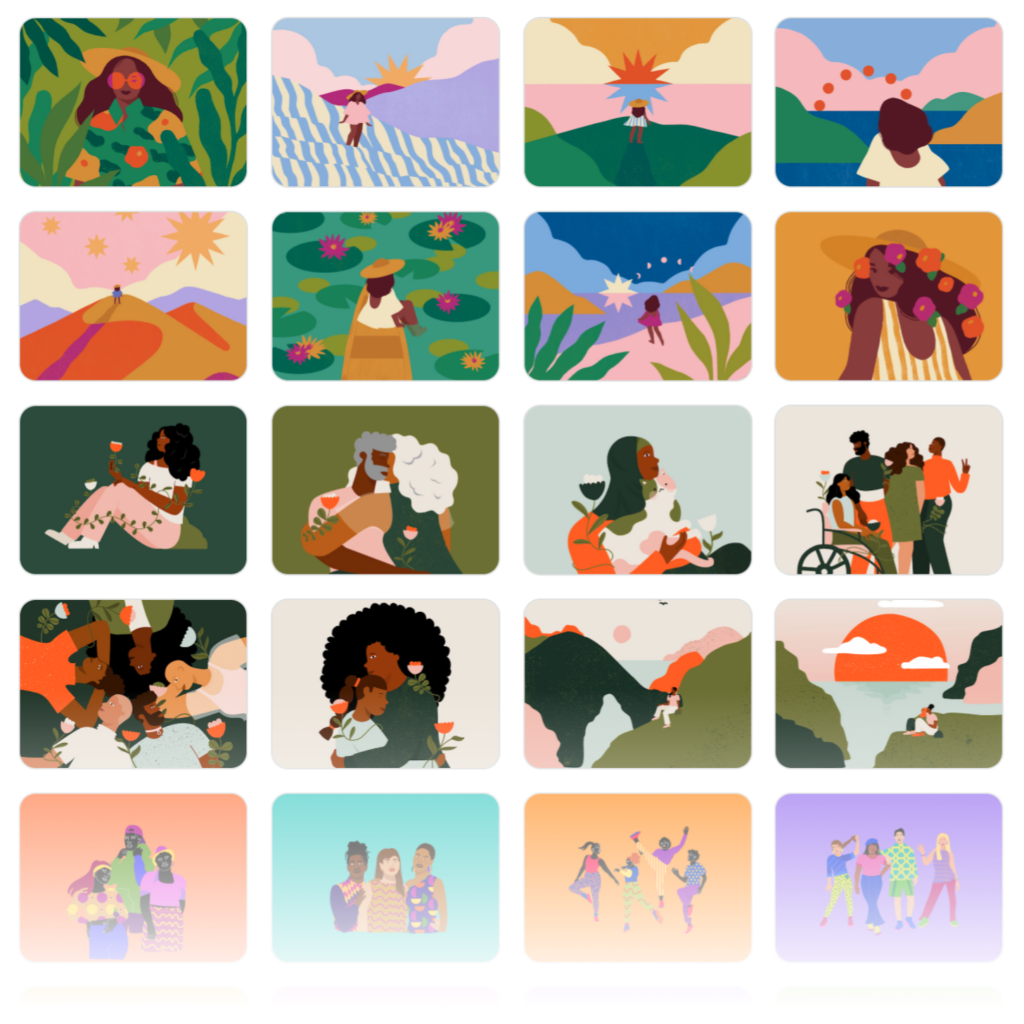 Imaginary
This collection has become one of the hottest designs trending for a couple of years. This is the one for the 3D fans! If you are one of them have a look here. Leo Natsume did a terrific job of bringing the eye-catching set of 12 wallpapers.
Imaginary wallpaper Preview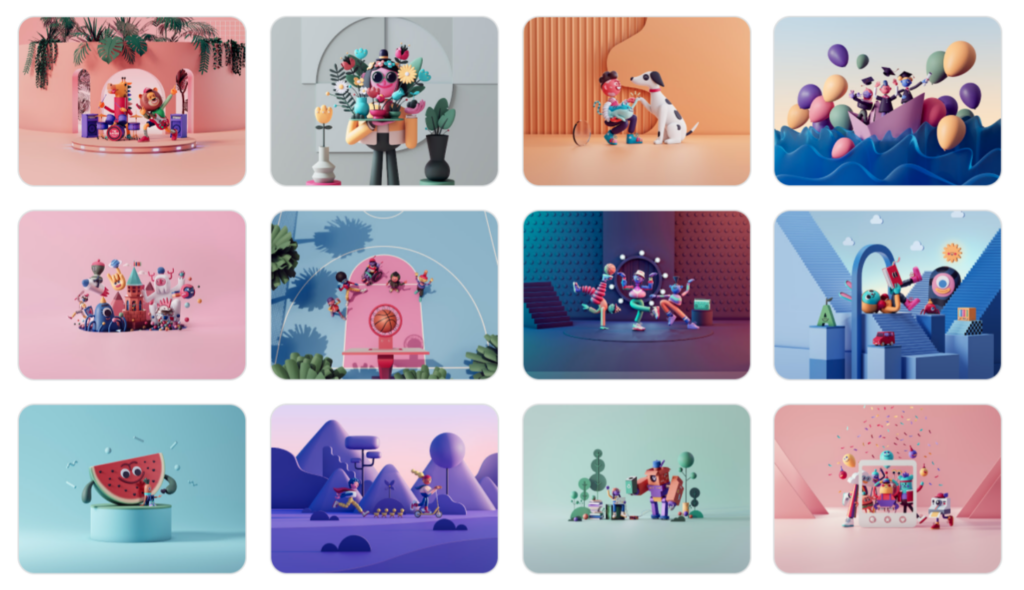 Collage
Featuring an analogous color palette, this collection designed by Matthew Hollister is relaxing and easy to look at. These 12 gorgeous wallpapers create a balance of color and contrast to soothe your eyes and keep your mood calm.
Collage wallpaper Preview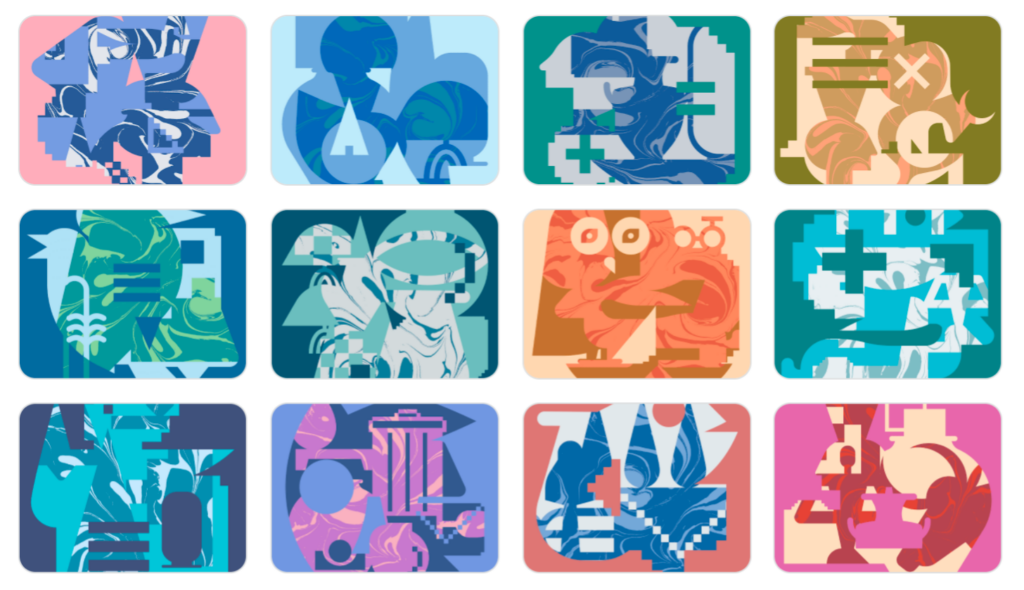 Made by Canvas
These 12 artworks were drawn on a popular drawing app by Google, Chrome Canvas. This collection focus on the contemporary look through animated and alive illustrations. Russ Gray and Hedof did a mind-blowing job in creating the mid-century feel and popping colors.
Made by canvas wallpaper Preview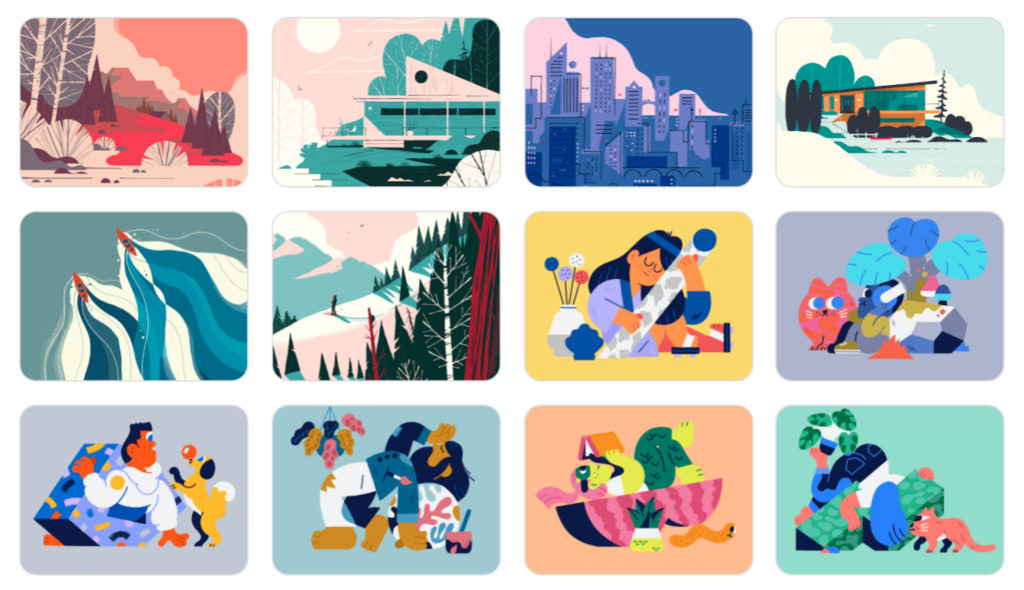 Element
This collection by  Rutger Paulusse features abstract designs using different shapes, from, and gestural looks. Some of these wallpapers even have a dark background, maybe for the Dark Mode of Chrome OS.
Element wallpaper preview