Mozilla is rolling out new and interesting features for Firefox 89 for Android on the beta channel. The new feature lets the users easily access synced tabs across devices. Earlier this month, Mozilla came in with loads of new features and changes for Firefox 88. It came with support for smooth pinch-zooming using a touchpad on Linux machines, print updates, et cetera.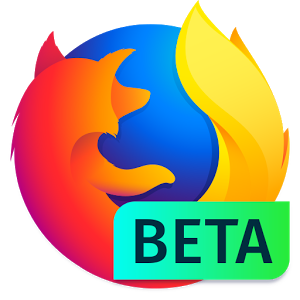 Must see: Mozilla brings one Touch Dark Mode in Firefox Browser for Android and iOS
The New Features
Firefox 89 for Android now adds a new section to the tab switcher that lets you access synced tabs across devices. The feature was hiding behind a menu entry in the overflow menu earlier. It has a new position now and allows the users to access tabs on their Android devices quickly.
Another feature that comes along with the update is a minor change of the 'select tabs' button from the bottom. Now the users need to tap and hold on tabs in the overview. The update also brings changes to the UI of the new tab page. The icons on the users' favorite websites are a lot bigger in the revamp while the pinned websites have a small icon.
Also to mention, Mozilla has come in partnership with Web Compat to resolve the rendering issues that occur on some websites. Firefox 89 now has a new option in the menu that lets the users report pages that misbehave due to compatibility issues. The users can also visit the website to find a fix for the issue that they are facing on the browser.
The users can try out the new features on Firefox 89 beta for Android by downloading it on their devices from the Play Store. Mozilla is actively rolling out the new update to users across the globe.