In last few months, just after Samsung released Galaxy S8 and S8+, several rumors and leaks regarding the upcoming Galaxy Note 8 were surfacing online. While the Galaxy S8 and S8+ were universally lauded for their unique and stylish design, infinity display and top-notch specs, the devices were equally trashed for the placement of fingerprint scanner. If you own the Galaxy S8 or S8+, you must have experienced that the fingerprint scanner was hard to reach and most of the times you end up smudging the camera lens.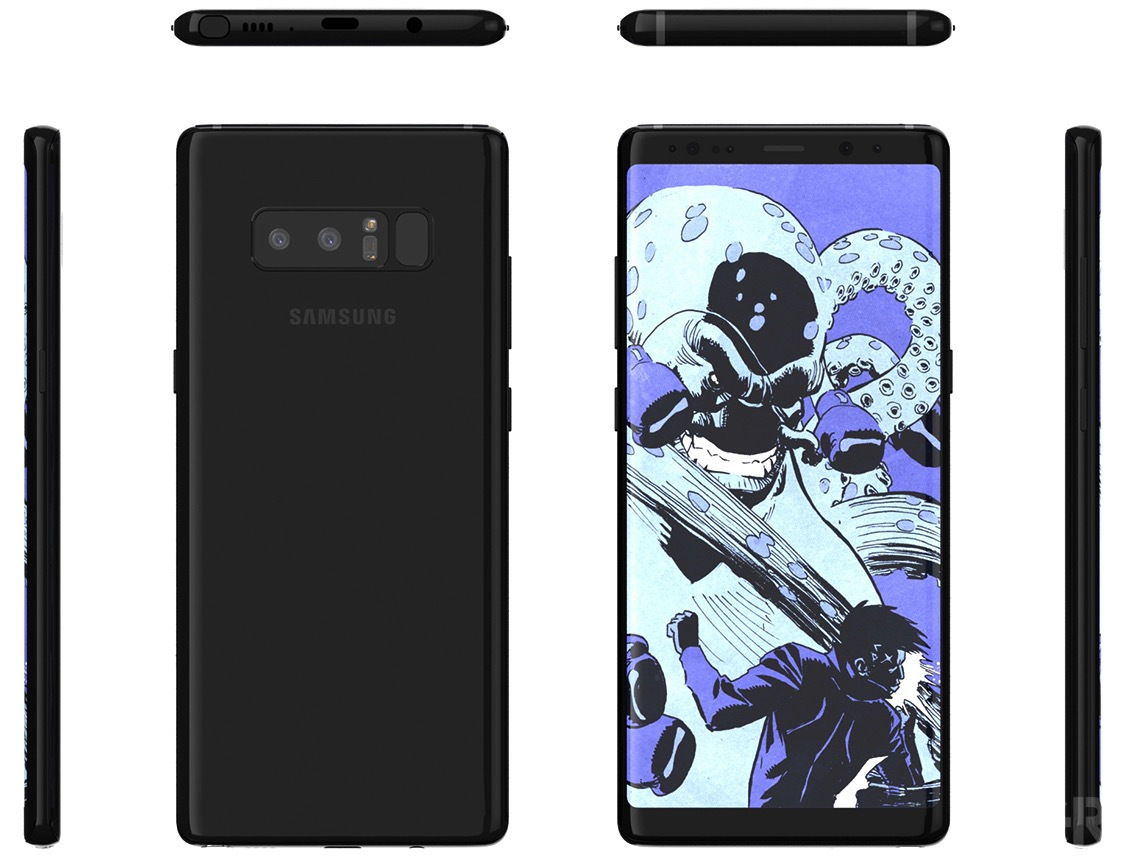 With Galaxy Note 8 release approaching, we expected Samsung to readjust the positioning of fingerprint scanner. However, the most recent leaks suggest that Samsung is going to settle with the same highly inconvenient fingerprint scanner positioning on the upcoming Note.
As you may know, the Note devices are known for their phablet-sized displays, reaching the fingerprint scanner on your Note 8 may be harder and prove an uphill battle for the users. While Samsung flagships tend to come with other biometric techniques, such as face detection and iris scanning, however, the performance and convenience of the familiar fingerprint scanner cannot be substituted.
Hopefully, we wish the latest renders to be fake and Samsung finds a way placing fingerprint scanner at a more convenient location.