DeviceAtlas, one of the leading Device Detection Solution has published a report applicable for Q2 of 2017 just recently. The report comprises of the latest statistics on the most used mobile hardware, including chipset makers, GPUs, RAM amount, SIM slots, and a lot more. Most Notably, DeviceAtlas ranks the Samsung's Galaxy S7 as the most used smartphone and Qualcomm Snapdragon 410 – the most used chipset. By the way, the report titled "Mobile Web Intelligence Report for Q2 2017" has got more to tell.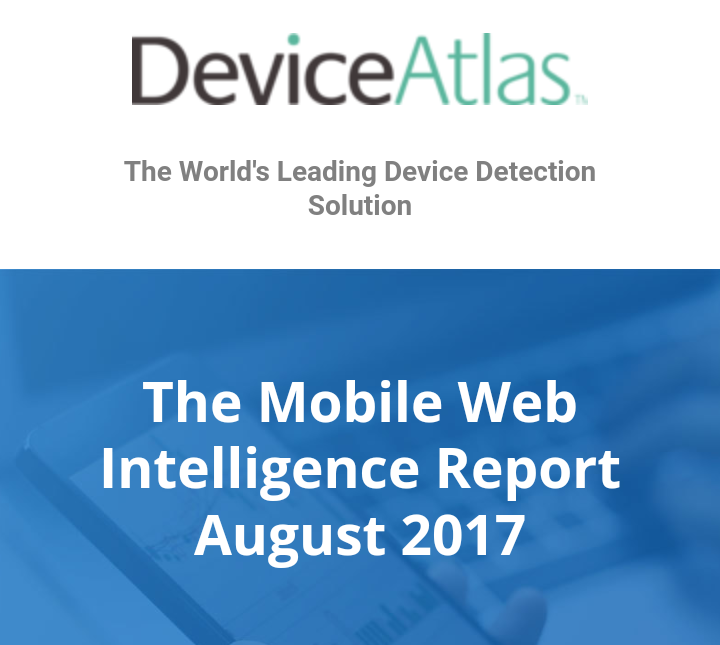 Qualcomm – Most preferred Chip Maker
It even sates that Qualcomm is the most preferred Mobile Platform worldwide. With Snapdragon 410(MSM 8916) powering majority of devices and closely followed by Samsung's Exynos 7 octa processor.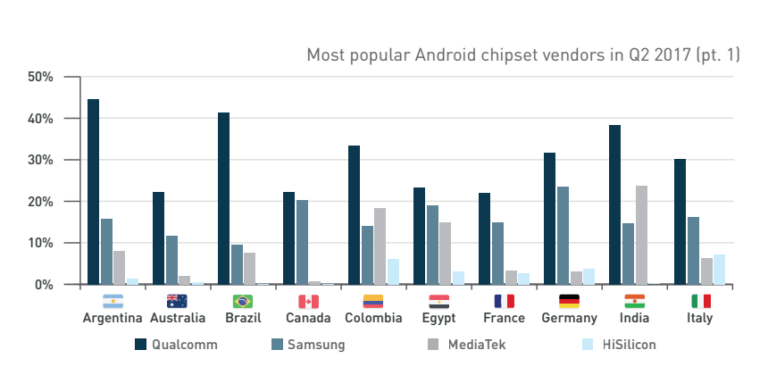 The report adds that, only in Nigeria Taiwanese fabless chip designer, MediaTek has got an upper hand over Qualcomm. That shows the dominance of Qualcomm over other chipset maker such as Samsung, HiSilicon etc. Moreover, in US and UK where Apple has got a strong base, most of the devices are powered by Apple's A-series chips.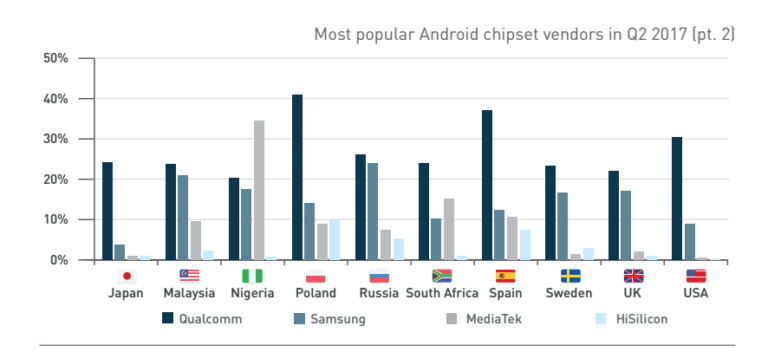 Adreno – Most Common GPU
It's quite intuitive. Adreno ought to be the most common GPU, since the Qualcomm is most preferred chip maker globally. But, in US and UK imagination technologies PowerVR GPU leads the Adreno. After all, Apple's chipsets utilises PowerVR and they are dominant in US and UK.
1GB and 2GB RAM Devices Still Popular
Eventhough, manufacturers are bundling massive 4GB+ RAM in latest handsets. The report shows that still 1GB and 2GB devices are more common. iPhones and good old 2GB RAM and below Samsung devices contributed to this trend.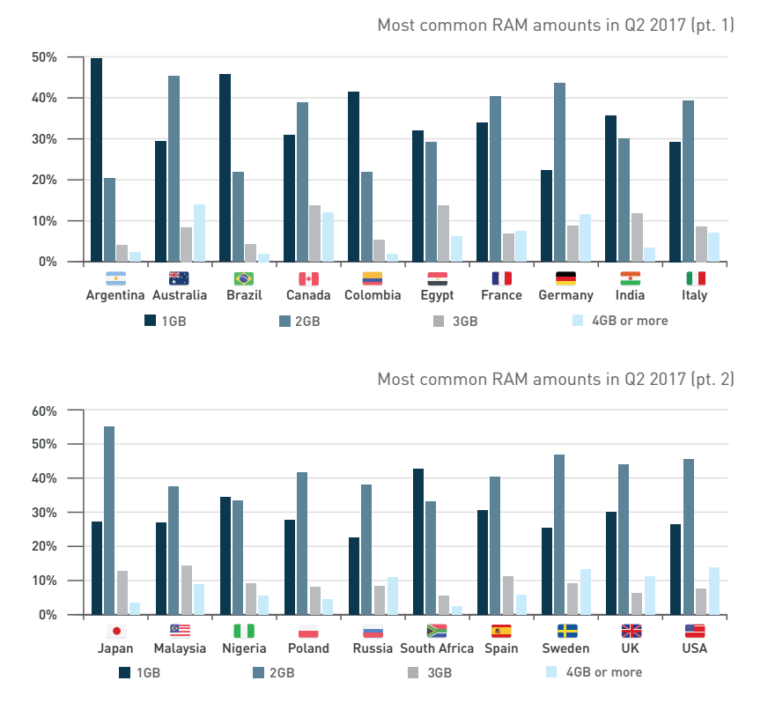 Surprisingly, even 512MB phones acquired a great market share in countries such as Colombia, Nigeria, Russia, Brazil,and Egypt. Whereas, in developed countries like U.S., Sweden, Australia 4GB devices are popular.
Android – Most Popular OS
The report enlists Android as the popular operating system covering nearly 60 percent of devices. And, Samsung Galaxy S7 as the most used Android device. Whereas, iPhone 6 bags the most used iOS smartphone.
For your info. DeviceAtlas, calculates the above statistics based on Web Traffic analysis. That is, the company acquires devices data from traffics of vast number of websites and analysis it.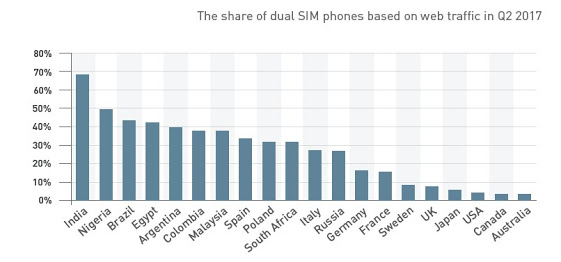 Only some of the important statstics from 10-20 reports are mentioned in this article. If interested, you can get the comprehensive DeviceAtlas report by clicking on the source link.