So you want to know about best customs ROMs for Redmi 4? Nowadays, Redmi 4 from Xiaomi is gaining huge popularity due to its low price and moderate specs. Custom ROMS are Customs Firmwares developed which help the users to use best out of their phone. Installation of customs ROMS helps you in customizing your phone theme, one click on the root option and no more restrictions.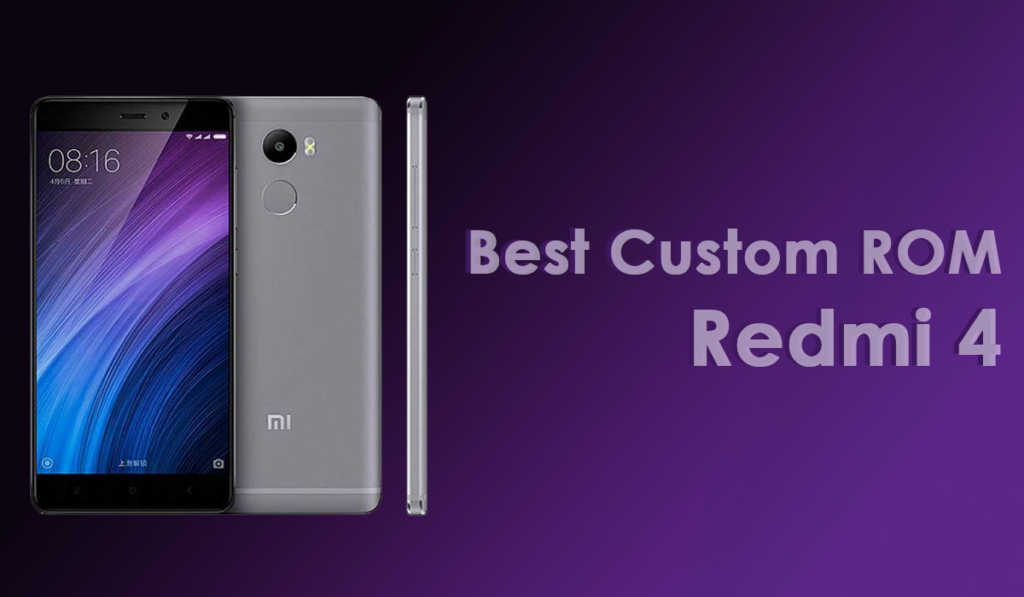 It has the best features and you will love to have those features on your device. Custom ROMS are custom code modifications which make Android function better on a device. It changes the home screen features, background services, and default software. To install custom ROM, you need to root your device.
The best customs ROMs for Redmi 4 are LINEAGE OS custom ROM and MOKEE custom ROM.
Lineage OS custom ROM for Redmi 4
It is also known as Cyanogen Mod OS, old name which has stopped making Custom ROMs. They changed their brand name as Lineage means "Family''. They are working for Android users to give them the best User experience. It is the first custom ROM that went avialale for the Redmi 4. The User Interface looks same like old Cyanogenmod. Hence, it is the best suitable custom OS for Redmi 4. It is based on Android 7.0 Nougat.
Some features of Lineage OS custom ROM are:
It works better than MIUI Stock ROM
It is upgradeable to Android 7.0 Nougat
New wallpapers, themes, ringtones and boot animation updates are given
It works faster and no problem of hang and lag
It does not occupy higher amount of RAM
Mokee custom ROM for Redmi 4
Mokee is one of the popular and well developed Custom ROM for Android phones. It is not as famous as Lineage or CyanogenMod. Bug fixed improvements with weekly updates is sent by the developers. It comes with many new features. Mokee is the suitable paired ROM of Redmi 4. The Mokee custom rom for Redmi 4 is based on Android 6.0.1 Marshmallow.
Features of Mokee custom Rom for Redmi 4 are:
It is based on Android 6.0 Marshmallow
There is no hang or lag problem
It gives better and long lasting battery life
There are no heavy usage of RAM
It provides with good user interface
Installation
Installation of Custom ROM on Redmi 4 is very simple. Here are the steps to download Custom ROM:
You will download any one of the Custom ROM
After you finish downloading, copy it to the external SD card
Now you will go to Custom Recovery Mode by pressing Volume Down and Power button together
Then you go ahead and tap Wipe and select the Wipe Cache
After you finish the wiping cache select the Factory Reset option
Now, you will come back and select Install from SD card or Install option
Now you choose the downloaded ROM from the External SD card directory
Then you will Swipe or Tap to Install.
Now you will Reboot your smartphone and enjoy the Custom ROM
So, make the best use of your device Redmi 4 with any of these custom ROMS.
Must read:
Best custom ROMs for the OnePlus One 2017