Gboard 6.1 Beta Adds New Features like Translate text within the keyboard. Gboard was launched in december 2016. Coming back to the new beta Gboard includes Translate text within keyboard and to change theme becomes more easier now.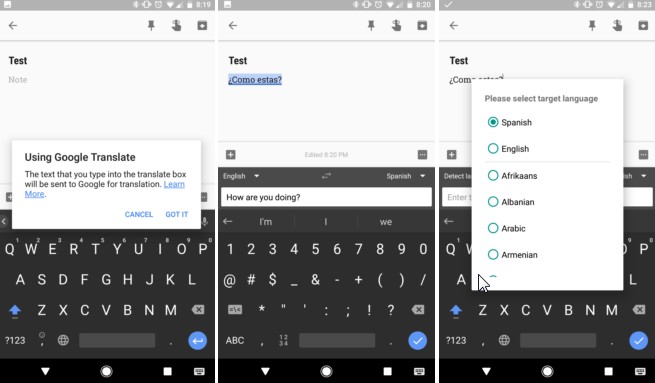 The built in translate feature is like that when you start typing in your language, then keyboard will automatically translate and enter the translated text in the text field as you type.  The theme selector UI now separates solid color themes, recently used themes, and 'Landscapes' into separate rows with which you can select. Other additions include the ability to predict emoji and support for Bashkir language.
If you want to use the new features in Gboard, You have to signup for Gboard Beta by following this link.
Yesterday, Google starts rolling out Google Assistant on the devices with marshmallow and Nougat. Moreover Google Allo gets the update with some new features.