Google always bring neat and clean UI apps for Android users. The search giant recently unveiled Pixel 3A and Pixel 3A XL with some advancements over its predecessors. The company is due for the launch of Pixel 4 smartphones in the next few months. Several leaks and rumors have already spilled a lot about the upcoming Pixel 4 devices. Moreover, a 'Recorder' app APK has also been fetched from the Pixel 4 and is published on APKMirror.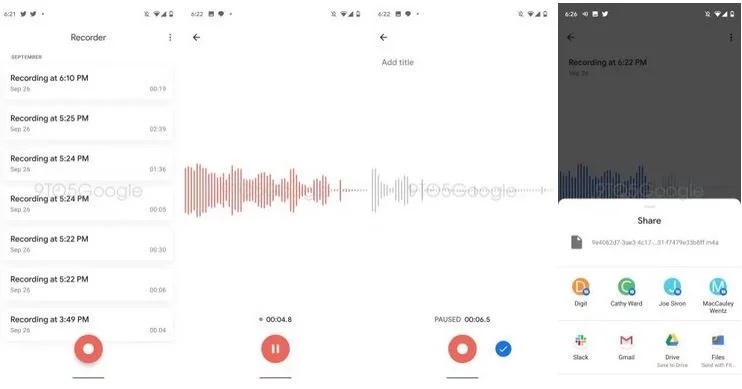 It is not for the first time that Pixel 4 exclusive app has leaked, several wallpapers, features, and functions of the upcoming device have appeared online before its official launch.
In the latest, interested users can download the Pixel 4 Recorder app and can enjoy the clean UI of the app. The simple and realistic app is now available for download from the source link below. There are no special features included in the app but its simplicity is adored by many users. It also supports Android 10's native dark mode. The user can easily listen and share the recorded sounds present in the list.
It is expected to run flawlessly on Android 10 but you can also try of the other versions.
Related: Real life image of Google Pixel 4 surfaces online