Google has made some paid Icon Packs available for free on the Google Play Stoe. There are plenty of Icon packs that are free on the Play Store, but few premium ones offer premium and crafty icons. Today, few of them are on sale and are available without any charge on the Play store. Under Google's Paid apps for free, Play Store allows developers to offer their paid apps for free until a limited time.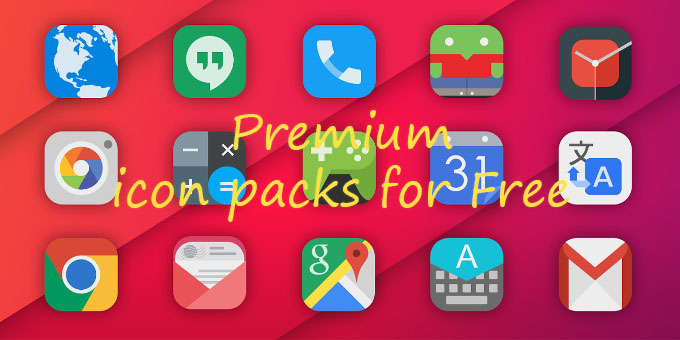 The same offer is now available on a few best icon packs out in the store. If you love to customise your Android phone, then make sure to check each and every icon pack that we are goign to list below. Usually, these icon packs go on sale for at least $1 or more, but for time being, they have been made available for free.
You need to hurry up if you want to grab these paid icon packs for free. These limited time sale can end up in a few hours, so help your family and friends to get these excellent deals by sharing with them.
Here's the list of Icon Packs that are on sale via Play Store.
List of Play Store Icons Packs on Sale
| | |
| --- | --- |
| Mee Dark | 3 days |
| Cirgus | 3 days |
| Ridom | 6 days |
| Iconix | 6 days |
| Azulox | 2 days |
| Rugos | 4 days |
| Wavic | 3 days |
| Mellow Dark | 4 days |
| Rassy UX | 2 days |
| Zorun | 5 days |
| Elopo | 3 days |
| Zirex | 3 days |
| Olmo | 3 days |
| IconX | 3 days |
| Viyaricons | 3 days |
We hope you will enjoy these icon packs, and make sure to grab every Icon Pack. As by doing this, you can use it later on even though if you don't need it now. Well, from here, how many of you ar enjoying these kinds of deals?