Google just rolled out the final developer preview of Android 8.1 preview yesterday. And if you are running a previous preview, you will find white navigation bars on the latest Gmail and Maps apps.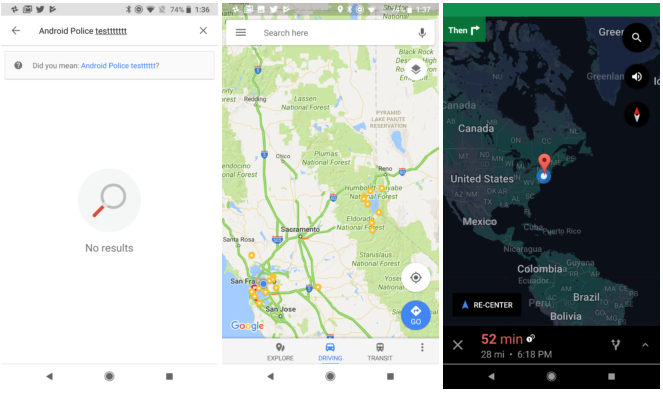 The new feature may actually be a server-side switch as a user who saw the white navbar reported there was no Maps update to go for. So, you might have to go to APK Mirror if you're dying to get a white nav bar.
White navbars recently started appearing recently with the Pixel 2 phones in Android 8.1 Oreo. Especially because of the burn-in issues on those AMOLED screens. Also, Samsung adopted them too since it also uses AMOLED panels. The white nav bar makes the screen look a little longer in Gmail because it blends in with the white background. The white colour stays as long as night mode is not activated. Also, there's a very thin gray line between the bar and the above screen which is expected to be a bug. If you're a fan of white nav bars and happen to be running Android 8.1 Oreo, try it out on Gmail and Maps.