Google Chrome is the most used web browser on both computers and smartphones. But still, it lacks some of the features that users have been asking for a long time. Google is already testing a dark mode on Chrome Canary but that did not stop them in adding 12 new themes which also includes a 'Just Black' theme. All the newly added themes are as chromatic as they are named. Google Chrome new themes are now available on the web store.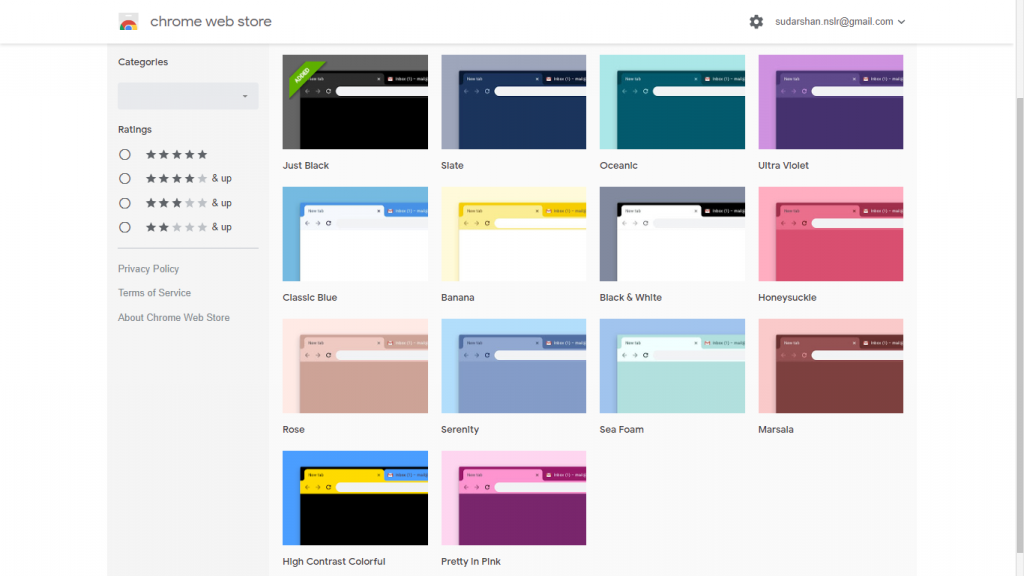 Google Chrome has support for themes for a long time but most of them are third-party. Chrome only had two official themes – Classic Blue and Black & White. But now, that count has been increased to 14 as Google adds 12 new themes which almost fulfills everyone's color taste. All these themes can be installed from Chrom Web Store right away and they are available for both stable and Canary channels.
Google Chrome new theme details
Here is the list of all the official Google Chrome themes:
Just Black
Slate
Oceanic
Ultra Violet
Classic Blue
Banana
Black & White
Honeysuckle
Rose
Serenity
Sea Foam
Marsala
High Contrast Colorful
Pretty in Pink
However, do note that these themes do not affect the Omnibox and menu options. Hope, they get fixed in the later updates. If you are wondering about dark mode, don't worry it will be rolled out soon and it is totally different from these official themes.
Users can go to the web store to enjoy Google Chrome new themes.