This pandemic around the world has led us to have a different lifestyle. Most of us are working from home and using Google Meet for meetings. Google is constantly working on bringing new improvements and features to Google Meet. Now, Google has added a new feature known as the Green Room. Let us have a detailed look at this new addition from the search giant.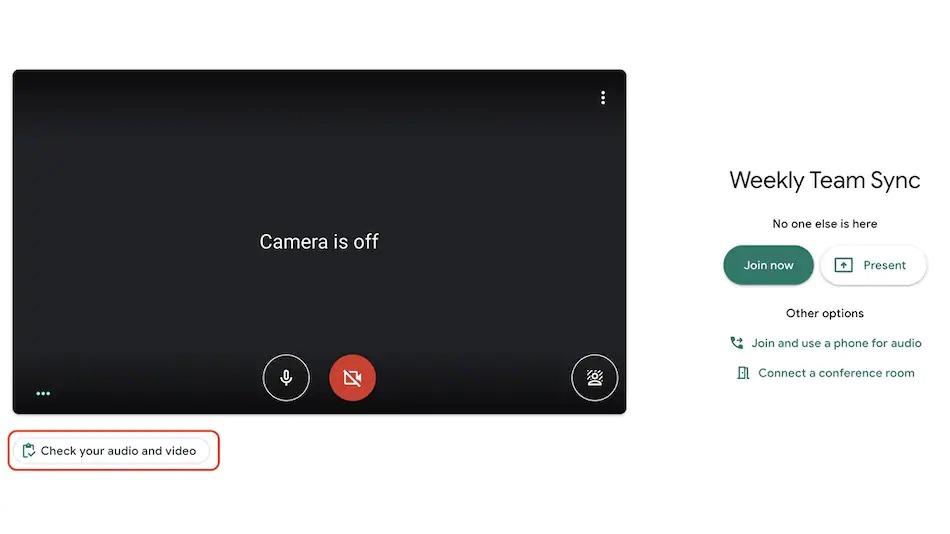 One of the biggest worries with online meetings is related to network and audio issues. The new Green Room feature allows users to check how well they look after they join the meeting. They can also check the network and audio quality. It saves users from frequent mic glitches and more. Furthermore, Google Meet will troubleshoot problems and let users know if anything needs their attention.
According to Google, the rollout has already started for a few Google Meet users and will be available for everyone in the next 15 day. The feature is available for Google Workspace Essentials, Business Starter/ Standard/ Business Plus customers, Enterprise Essentials/ Standard/ Plus customers, as well as G Suite Basic, Business, Education, Enterprise for Education, and Non-profit customers.
Do let us know what do you think about this new feature from Google and if you are going to use it.