Previously, you had to choose which smart home tiles you wanted to display and arrange them in the order you wanted them to. Since Android 11's power menu, this feature has been available. With a new version of the Google Home 3.3 app, Google has started broadly releasing the Home Panel feature that was previously only available to Pixel phones. The Google Home app's version 3.3, which allows the new Home Panel, which is essentially your current Favorites page in order to improve consistency, is broadly released today on the Google Play Store.
Google Home 3.3 Features
Without having to launch the Google Home app, the home panel gives you rapid, one-tap access to your Spaces & Favorites from your lock screen. With the same robust controls and live camera views as the newly designed Google Home app experience, you can turn on your lights, begin automation, or watch a camera live feed to see whether a delivery was delivered.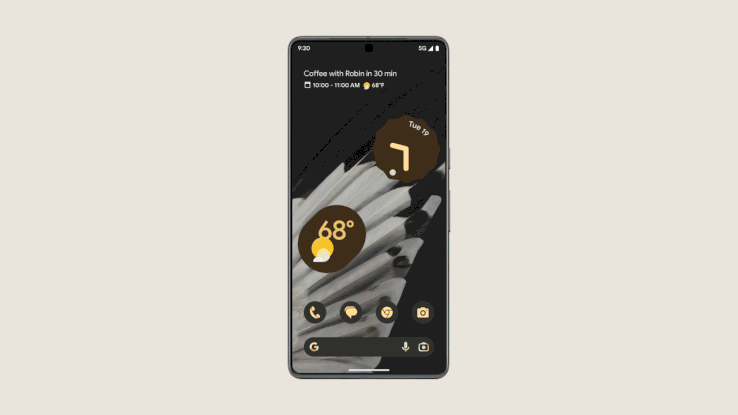 The Spaces for Cameras, Lighting, Climate, and Wi-Fi row is where the Home Panel begins. A grid of devices that includes camera feeds, automation, and other operations follows. From the Home tile in Quick Settings or the Home symbol in the bottom-left corner of your lock screen, you may access it. When attempting to access important settings and devices, you will be asked to unlock them.
Turn on Devices without Unlocking the Phone
You won't have to unlock your device in order to operate gadgets, such as turning on and off lights. But before live previews display, you'll need to unlock your phone if any of your Google Home favorites are security cameras.
MAKE SURE TO READ: Google Nest Hubs bricks after a new update
Google Home 3.3 Availability
To remind you, Home Panel made its debut on the Pixel Tablet, but with this software update, which has only recently begun to roll out, it will only be available on the Pixel Fold and other Google phones running Android 13 QPR3. Certainly, with Google Home v3.3, the revamped look is rolling out for the Pixel 7 and Pixel 6 Pro.
Home Panel, which simplifies the control of your smart home devices, was unveiled as part of the June feature drop. Following a server-side update this week, the Home Panel is also now released for phones running on Android 14, all you have to do is to try resetting your device. That's all, you will be able to see the new Home Panel look.