As you may know, there are variety of tasks you can perform using your voice commands with your Google Home. Last week, Google rolled out support for additional smart home devices and platforms. Now, there is an exciting news for Google Home users in the UK. Tesco, one of the largest supermarkets in the UK, has integrated home grocery shopping with Google Home using If This Then That Channel (IFTTT).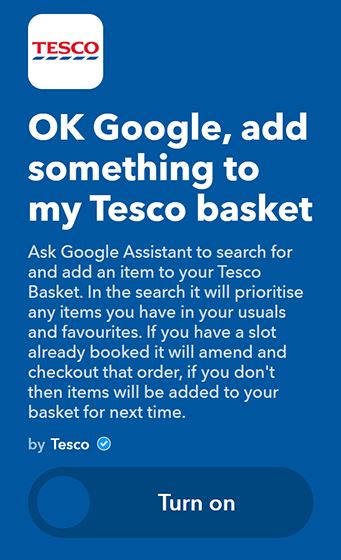 Last year Tesco's tech lab, launched IFTTT recipe allowing users to automate their shopping using their smartphones. After Tesco adding support for the Google Home, Tesco shoppers can now shop at the comfort of using their voice commands. You can also edit the phrase to be anything you want per your convenience.
The IFTTT recipe can automatically add an item to the shopping basket and if a delivery slot is already booked, adds it to the existing order. It will also learn about shopper's preferences based on previous orders.
This service is currently available in the UK, for Tesco shoppers only. In order to make use of this service, you need to have a tesco.com account with along with IFTTT app.