Google Home, the smart speaker developed by Google, has just added support for several popular smart home devices and platforms.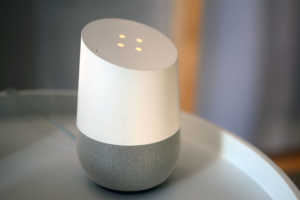 It's the first major update to Google's smart speaker since its release last year. Back then, the Home worked with four platforms: Nest, Philips Hue, SmartThings and IFTTT. As a result, the Home was well behind its chief competitor- Amazon Echo, when it came to controlling the smart home.
Google Home and Google Assistant can now integrate with August Home, Wink, LIFX, TP-Link, Rachio and Vivint.
Here's what some of them will let you do:
August will let you lock its smart lock and check whether it's locked or not (but not unlock it by voice)
Wink will let you control lights and thermostats connected to a Wink Hub
LIFX will let you control the color and brightness of its lights
TP-Link will let you control its smart lights, outlets, and switches
Rachio will let you control its sprinkler system by voice
Vivint will let you control products connected to its system by voice
Even with these latest additions, Google is still lacking behind its competitors, and got a lot of catching up to do.