Update: 21-09-2022 20:20 IST: Google also confirmed Pixel 7 series India launch via a tweet from Google India handle. However, they did not tweeted anything about the date, but gave a new wave to rumors by saying "Coming Soon".
Google is all set to launch a new Pixel smartphone at a launch event on October 6. Along with the Pixel 7 smartphone, there will also be a new Pixel Watch and new Pixel Buds. Defying the past few year's trends, Google will launch the Pixel 7 and Pixel 7 Pro at the time of global its launch.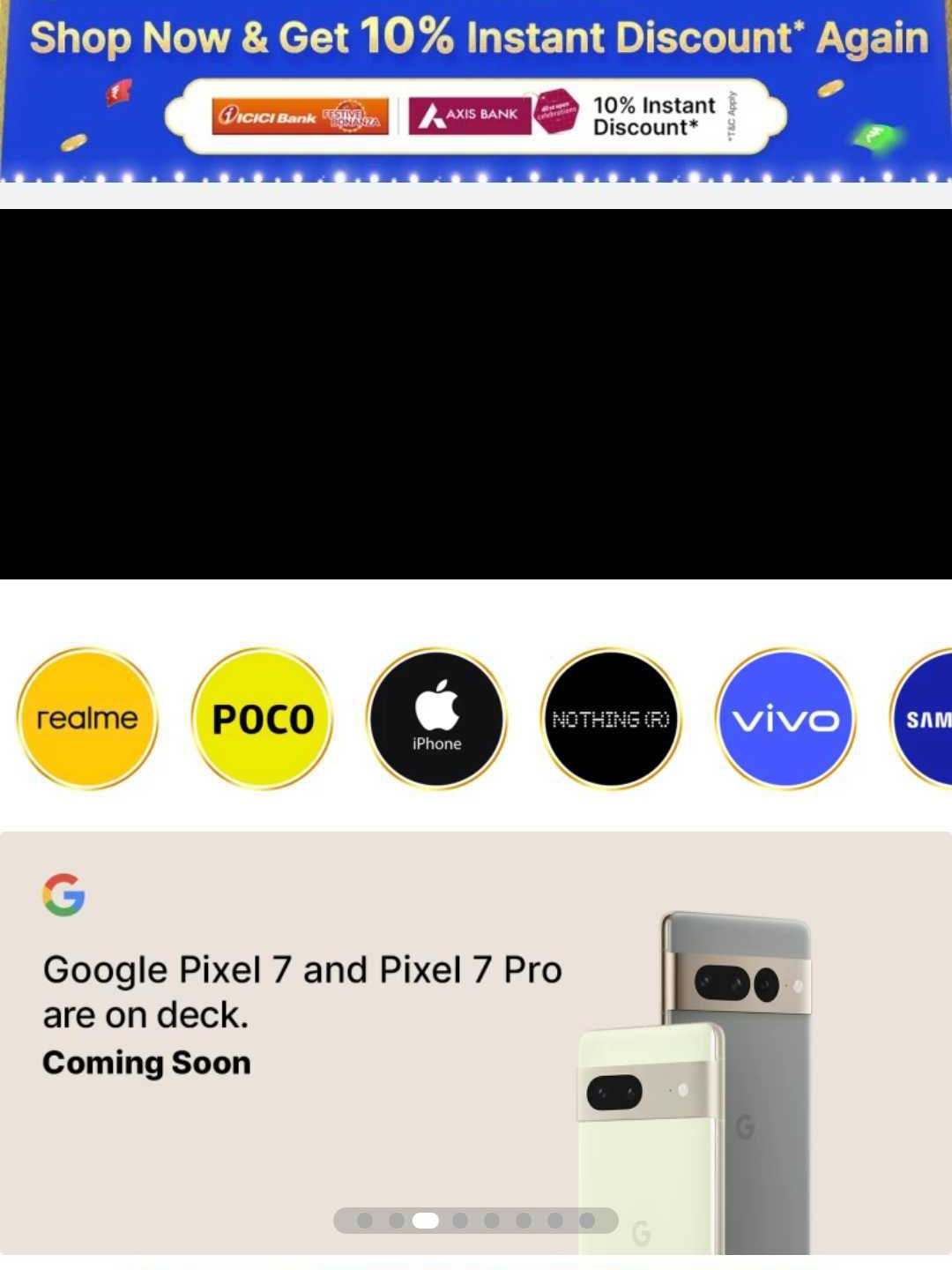 Must See: Pixel 7 Series and Pixel Watch Shipping Date Leaks
A "Coming Soon" poster has just surfaced on Flipkart – India's e-retailer website. The poster carries the caption, "Pixel 7 and Pixel 7 Pro are on deck," and further it states some insights into the Google Tensor G2.
Just after the release of Pixel 6a in India, the Search Giant seems once again attracted to Indian Market. There were recent reports about Google deciding to move 10-20% of Pixel manufacturing to India, but currently, there's nothing yet on the ground.
Surprisingly, the Pixel 3 series was the last official release from Google in India.
Realted: Google Pixel 7 and Pixel 7 Pro storage options revealed
Pixel 7 and Pixel 7 Pro Specifications
Google Pixel 7 is all set to launch in three different colour options – Obsidian, Lemongrass, and Snow colour. The Pixel 7 is said to feature a 6.4-inch 90Hz OLED panel, while the Pro model will carry a bigger 6.7-inch 120Hz OLED display. Moreover, they will be the first smartphones to run Android 13 out of the box. Underneath, they will equip Google's new Tensor G2 chipset that will offer helpful, personalized features for photos, videos, security, and speech recognition.
Pixel 7 will come with a dual rear module, while, the Pixel 7 Pro will feature triple-rear camera module. The module will consist of a 50MP primary unit and a 13MP ultrawide lens. As mentioned, the Pro model will be fitted with an extra  48MP telephoto sensor. On the other hand, the front snapper will be the same i.e; 10.87MP.
A lot of details about the Tensor G2 chispet is out, confirming the improved efficiency and minimal performance improvement.
With the Pixel 7 series launch in India, the sales are surely going to improve for Google, and now there will be direct comparison between Apple iPhone 14 and Pixel 7 series in India.