As the name suggests, Data Restore Tool is used to move data including apps, multimedia files, contacts, and more from one device to other. The app comes pre-installed on several smartphones. Now, Google has released the simplified backup option as an official app to the Play Store. The explanation for the app says "Switch to Android" which indicates that it will migrate data from iOS to Android.
Data Restore Tool went live on Google Play Store last week as a standalone app. As mentioned above, the platform already comes pre-installed with so many devices. Therefore, it has already crossed the milestone of over a billion downloads since its presence on the Play Store.
However, keep in note that this app is different from the one rolled out in 2107. The platform was limited to Pixel devices at that time and now it is accessible to everyone. The latest update to the app might even allow the user to transfer WhatsApp chats from iOS to Android.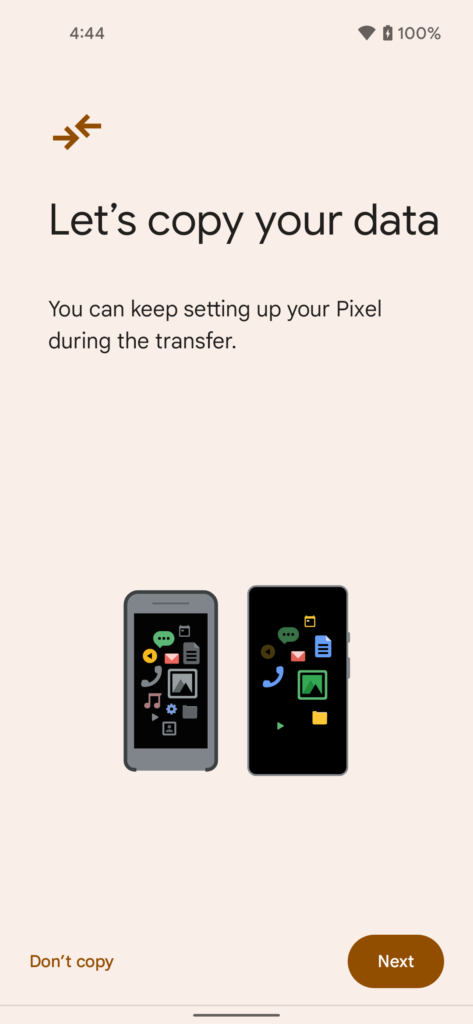 Surprisingly, the present version of the app, 1.0.382048734 is already available on recent Samsung smartphones and various other new handsets. Whereas, Google's own devices lack this version unless they have Android 12 Beta running. In fact, the up-gradation is not available for Android 11 Pixels. Even the Android 12 Beta 3 testers get Data Restore Tool app version 1.0.375544850.
Alongside the WhatsApp migrate chat feature, the app may also allow the user to move messages and contact information. Transferring methods for the rest of the apps and files will probably arrive as well.