Back in October, Google Photos started to get "Memories" carousel on the web. After a long wait, the feature is now having a wider rollout. The feature will let you feel nostalgic "no matter what device you're on," says Google.
We all are familiar with "Memories" as it is there for mobile for a long time. It is simply an AI-generated photo flipbook on Google Photos. However, the same option on the desktop will offer a slightly more detailed look. The collection will be the same you find in your smartphones though.
You can spot the "Memories" carousel on the desktop at the top of Google Photos. You will see images a bit large than any other within your library. Also, you get the control to select any of the albums generated by time or theme.
As in handsets, clicking on any picture on the web will launch a full-screen window, allowing you to take a deep look. This 4:3 view will skip after a few seconds or you can simply click. Additionally, you can notice a border on the left and right sides of your screen. While the day/date are placed on the top left corner. At the right edge, neat to the close button is where you can see other memories.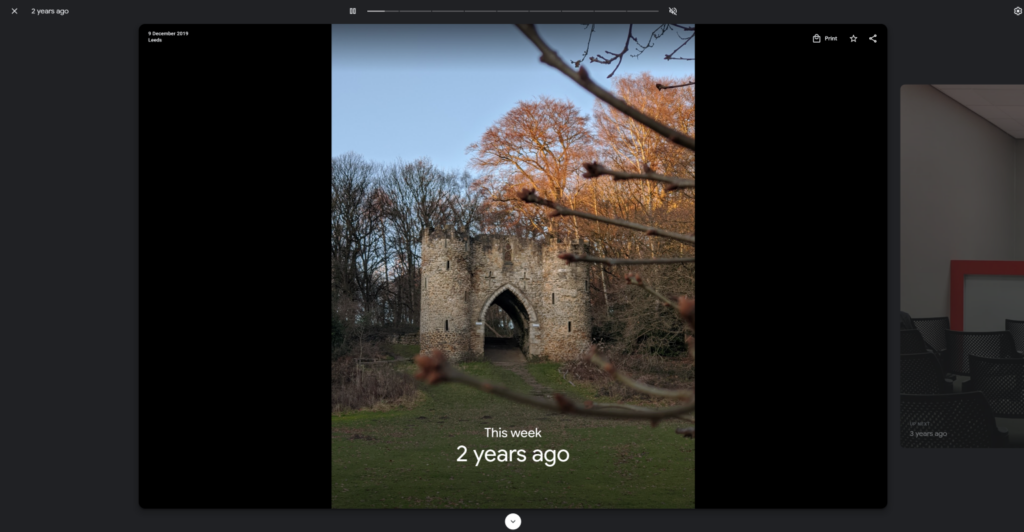 Furthermore, you can control what kind of Memories you want to see under the advanced account settings. or else, you can disable the feature altogether. However, do note that any changes you make on the web will be implemented on your mobile phones.