Almost all major Android smartphone manufacturers have already released their flagship devices for the year 2017. However, there is plenty of stuff left until Google releases the successors to Pixel range of smartphones. Most recent rumors indicate that Google will be releasing the next Pixel devices sometime in early October. In the recent past, we came across numerous leaks and rumors about Pixel smartphones but there is no official confirmation or details from Google itself.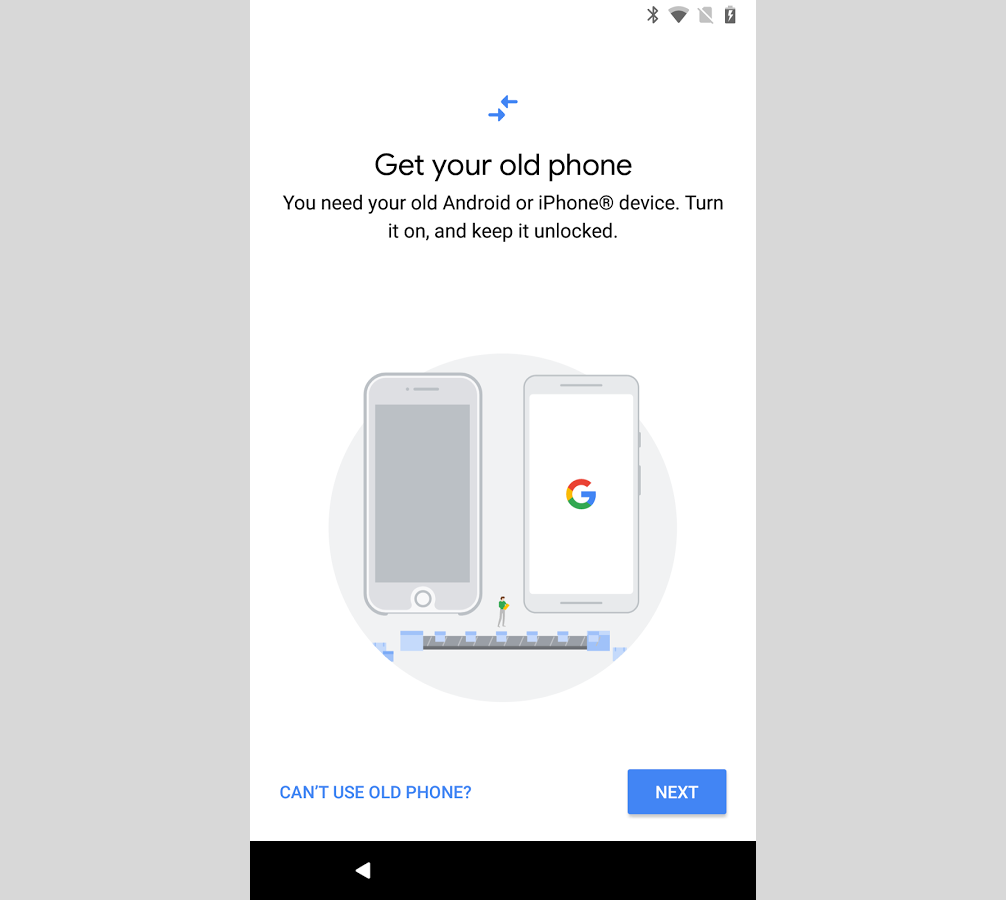 At this time, however, there is some legitimate information coming directly from Google. The search-giant has recently uploaded its Data Transfer App to the Play Store which shows few screenshots of the Pixel device that features front facing speaker. Therefore, it is very likely that the upcoming Pixel devices will have front-facing stereo speakers.
It has previously been reported that the impending Pixel smartphones will be powered by Snapdragon 836 SoC but there is no official confirmation from the company. Also, Qualcomm is expected to release Snapdragon 836 chipset in Q4 2017, so it seems quite possible that Google will deploy Snapdragon 835 processor in the upcoming Pixel smartphones.
Rumors also indicate that Pixel 2 XL will feature a bezel-less design whereas Pixel 2 will retain large bezels just like its predecessor. Further, Pixel 2 devices might ditch the 3.5mm audio jack with support for USB Type-C. We are really excited to see what Google has in store for the users, however, will need to wait for at least a month when Pixel devices will be official.
Source: Google Play