Google's "Android Market" was rebranded into "Google Play" in March 2012. Now that the platform is over 10 years old, the company is celebrating the milestone with a new logo. To recall, the change was already spotted in certain parts of the Play Store. In addition, the tech giant is giving away 10x Play Points on every purchase starting today to mark the occasion.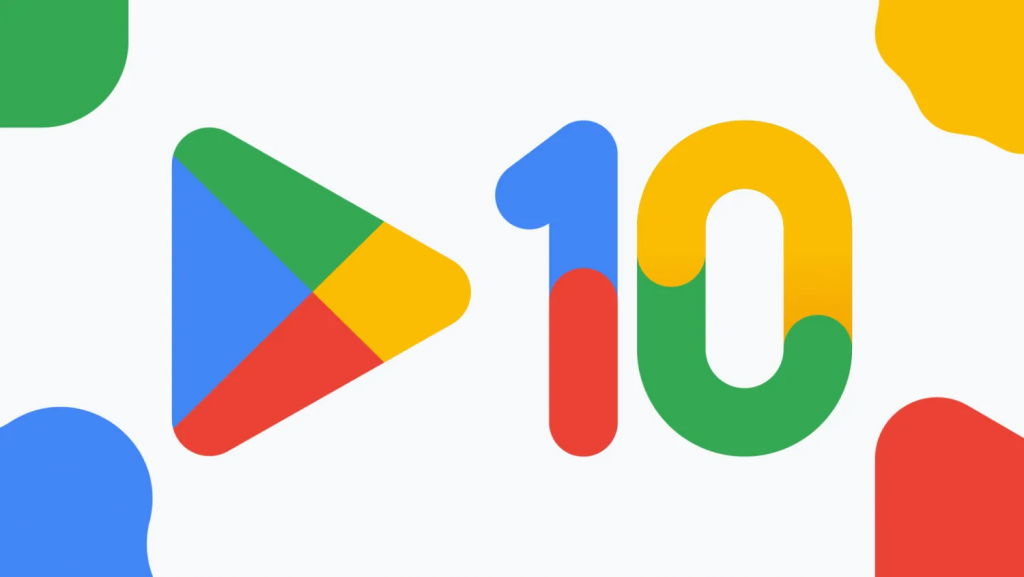 In these ten years, the Google Play Store has come a long way. The app is now accessible on Android smartphones, tablets, Wear OS watches, Android/Google TV, Chromebooks, as well as Android Automotive cars. Also, since then, the company has put an end to many of its services, including Google Books, Google Music, and Google Movies.
Talking about the new logo, it looks more balanced and detailed in terms of colors and picture density. Also, the shape of the logo is sharper and the hues are more vibrant. In fact, if you look a little closer, the shape of each part of the logo is slightly changed. Besides, the extra space is taken over and the triangle features more rounded corners.

This new Play Store logo reflects the "magic of Google and matches the branding shared by many of our helpful products — Search, Assistant, Photos, Gmail, and more," says Google.
Moreover, the tech giant is giving its Play Points members "10x points on everything they buy by activating a points booster." To start earning more points in a day, visit the Google Play app > tap on your profile > Play Points. Interestingly, you can use these points to pay for apps, in-app purchases, and Google Store discounts.