The last major update for Chromebooks was rolled out in December i.e. Chrome OS 63. It brought Meltdown patches for new Intel-powered Chromebooks with kernels 3.18 and 4.4. Now, a new Chrome OS update with version number 65 is being rolled out with patches for Spectre variant 2 and Meltdown for older Intel-powered Chromebooks.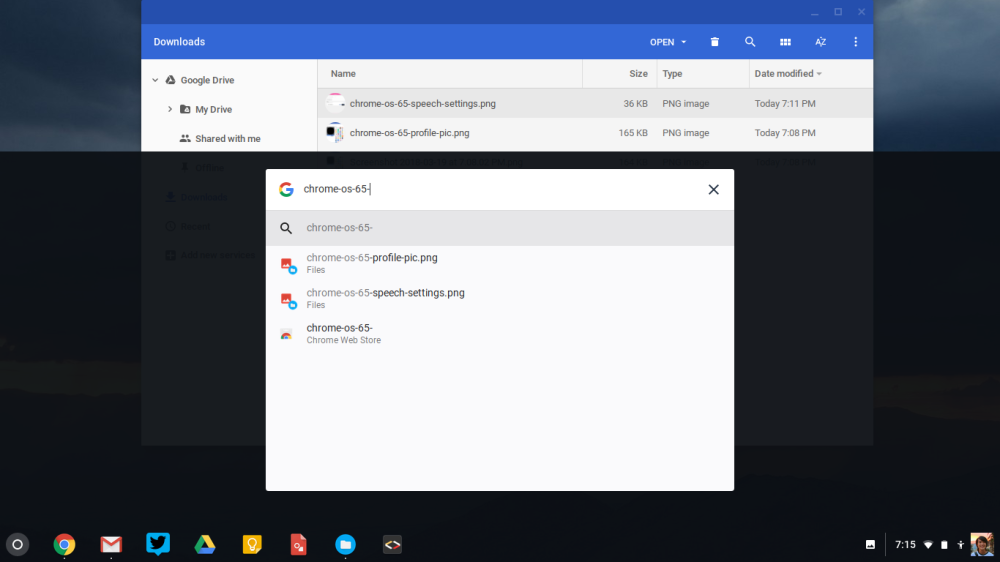 Google Chrome OS 65 update also brings local file search, video profile picture and options to control the voice pitch from lowest to highest in Select-to-Speak accessibility feature. It also includes a compiler-based fix which prevents kernel-to-user, guest-to-guest, and host-to-guest information leaks.
Here are some other additions which are included in the new Chrome OS 65 update
ARC++ WM resize shadow and drag magnetization
MIDI API support for Android apps running on Chrome OS
Advanced options screen for tablet setup
New setting for more accurate timezone detection
For Enterprise users only,
Enterprise policy for keeping account sign-in consistent between browser and device
Kiosk mode now supports mix mode for external displays, extended and mirroring mode simultaneously
Automatic Re-Enrollment for managed devices
Support device-wide certificates in SAML SSO sign-in
If you haven't received the update yet, do not worry as it will be hitting your devices sooner or later. And if you have received it, then leave a comment below.