Alphabet which is parent company of Google, YouTube and Android reported its second quarter earnings (Q2) for 2017 on Monday. The numbers were as expected by many analysts and company's internal accounts. The company recorded $26 billion revenue which is 21% higher compared to Q2 2016. The company also reported net income of $3.5 billion. This time Alphabet's net income is low because of massive $2.7 billion fine by the European Commission for "illegal conduct of business". Because of the fine, Alphabet's net income fell 28%.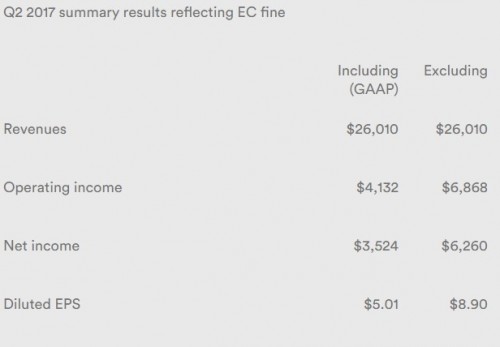 Alphabet's advertising business rose 18% despite a boycott by major advertisers on YouTube and brought $22.7 billion revenue alone. Alphabet also said that YouTube now has 1.5 billion monthly active users and on an average YouTube users watch 60 minutes of video on their laptop or mobile devices. Alphabet's other child companies like thermostat maker Nest, self-driving company Waymo and Fiber recorded an operating loss of $772 million which is less than $855 million back in Q2 2016.
After the Q2 2017 earnings announcement, Ruth Porat, CFO (chief financial officer) of Alphabet said: "We're delivering strong growth with great underlying momentum, while continuing to make focused investments in new revenue streams."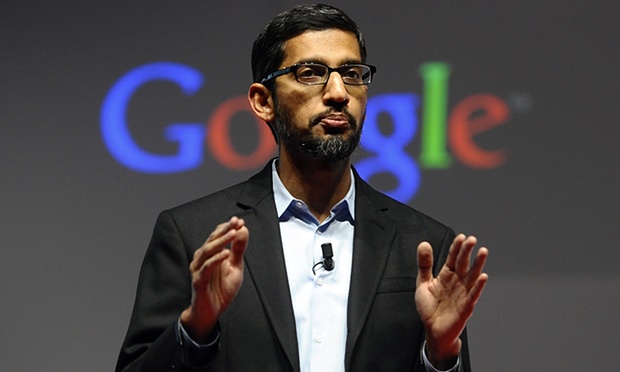 Earlier, Alphabet also announced Google CEO, Sundar Pichai as member of the Board of Directors. He is the 13th member of Alphabet's board.
Well, we hope that Google or Alphabet grows its business with new launchings and other stuff.