Halloween is just around the corner and the western countries are already ready to get spooky. To celebrate this occasion, Facebook releases new mini-game, filters and stickers on their official app and Messenger app.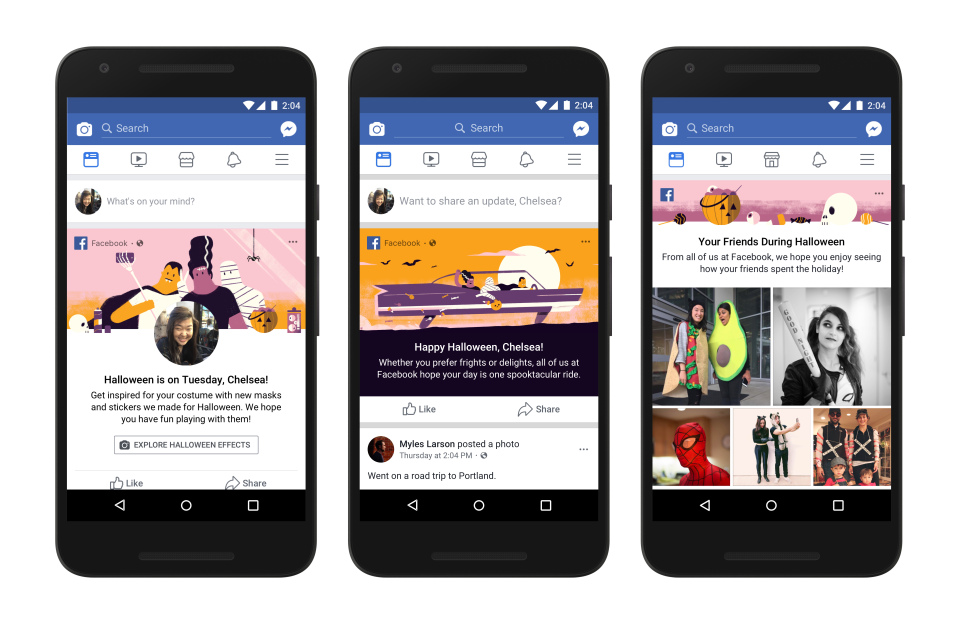 Facebook App
Starting with the text posts, you can add a Halloween themed background to them. Also Facebook will notify you about any Halloween events nearby to help you plan for the night. The social media giant stated that there are more than 500,000 Halloween events planned around the world this year. In camera, they have added 12 different spooky masks, frames and filters to get yourself into Halloween look. Also, you can go live with those masks and filters. They have even added a new game in which the player has to escape a spooky haunted house. One has to move their head left and right to change the direction of the jump as the game is based on camera.
Facebook Messenger
Facebook also brings those masks and filters from Facebook app to the Messenger app. You can use masks or any filters while video calling your friends. Thus, you get all those Halloween themed frames and stickers too. Now, you do not need costumes to get spooky (just saying).
So, what are you waiting for ? Go fill your timeline with Halloween themed posts.