For a while, WhatsApp has been testing transferring chat history features from Android to iOS. Earlier today, Meta Founder and CEO Mark Zuckerberg announced that the WhatsApp users can now transfer chats from any Android device to iPhone. Most users were waiting for this feature announcement from WhatsApp. Mark says that one can now securely transfer chat history, photos, videos, and more from any Android device to iPhone. Meta adds that the beta will start to push to its users starting from Wednesday. However, reaching all its users may take up to one week.
The announcement also reads that the security won't be compromised, i.e., it will maintain end-to-end encryption. Even though it can transfer voice messages, it won't be able to share the voice call history. Since the brand added support to switch from iPhone to Android, numerous requests for moving from Android to iPhone have been made. To get the new feature, your device should be running on Android 5 or above & iOS 15.5 or above. Since iOS 16 is in the beta stage, it will not be compatible with the latest feature. Last week, Apple announced support for many features at the WWDC 2022. The major features include unsending messages, customizing the lock screen, and much more. 
Steps to Transfer WhatsApp chats from Android to iOS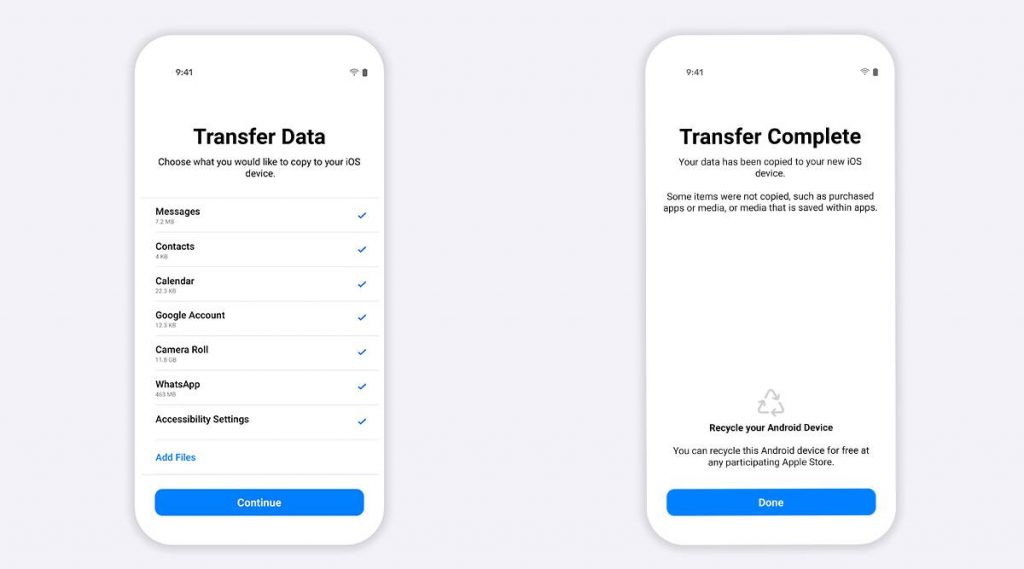 The WhatsApp on your Android device should be running on 2.22.7.74 or above. On iOS, it should be above 2.22.10.70 or above. iPhone users can use the "Move to iOS" app to migrate their data. Android can download the 'Move to iOS' app on their phone. Earlier, people could use it to securely transfer the things like contacts, messages, photos, videos, email accounts, and calendars. You can also transfer data from iOS to Android and here is a detailed guide for the same. It will now support transferring WhatsApp message history from their Android phone to iPhone. Here are the steps to transfer WhatsApp chats from your Android device to your iOS
Open the Move to iOS app on your iOS device and follow the on-screen instructions. It will display a code on your device.

Now, open the same app on your Android device and enter the code.

Choose the Continue option and tap on WhatsApp on the transfer screen.

Wait for the data to be prepared and choose the Next option and select the Continue option.

It will transfer the data from your Android device to an iOS device. Please wait a few minutes for the confirmation from the Move to iOS app before proceeding.

Once it's shown, login into your WhatsApp on your iOS device and all chats will be shown there. Do note that you will be automatically logged out from the Android smartphone.