Both Instagram and WhatsApp are two of the popular social media apps maintained by Facebook. A new beta update for WhatsApp brought the handy Fingerprint authentication feature just recently. Now it seems the Facebook developers are working on slew of new features to Instagram such as boomerang videos, layout options for stories, notification filters, comment sharing, new icons for camera mode within stories, and in-app app and website settings.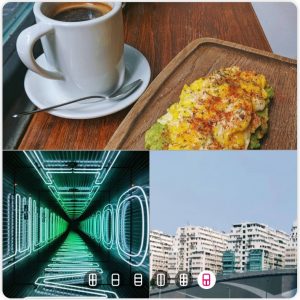 As per a prolific reverse engineer Ms. Jane Manchun Wong, Instagram is currently testing aforementioned features internally. In her blog, she has detailed what these new features are all about.
As of the boomerang mode feature which is accustomed to work with the Stories, it includes various modes. For instance, the "Hold" mode pauses video at the end of each loop. The "Dynamic" mode wiggles at the end of each loop, and a "Slowmo" mode that slows down the Classic Boomerang. Moreover, a "Duo" that slows down Classic by a small margin, and another "Duo" that speeds up Classic by a small margin. Well, the name of these modes are seemingly tentative and may change once they roll-out to the public.
Another new add-on to hit Stories itself in the future is a layout options. Layouts provides users with grid options to present photos from their Story Camera or from their Camera Roll. Previously, Layouts were limited only to posts created for the Instagram timeline/feed. The blog post contains an emulation of the upcoming layouts for the reference.
Coming out of the Stories, Instagram Activity tab is likely to get notification filters, letting users only see a specific category of notifications. Also, Instagram plans to incorporate a dedicated share button which will allow sending links to specific comments. As a bummer, the feature currently works only when the links are shared within Instagram Direct Messages, so if you try to share the link outside of DMs, you will end up sharing the entire post.
Not over, Instagram has other features in its bucket list including but not limited to new set of icons for the Story Camera modes and the ability to access the App and Websites Settings page from within the app. Whether all these features will make a cut to the stable channel is something which we have to wait and see. Till then stay tuned with us.