Google Play Music is a part of Google Play line of services. It is a music streaming application powered by Google which was publicly launched on November 16, 2011, to provide playback of both online and offline tracks. Whereas YouTube Music is also a music streaming service developed by YouTube, a subsidiary of Google, in October 2015. Besides music, it also allows browsing through other YouTube content as an audio-only background track for premium users. However, Google Play Music is getting disabled by the end of this month, and this definitive guide will help users to download Google Play Music Library.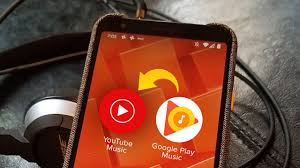 Also read: Download Samsung Galaxy Note 20 official wallpapers
Last year in August, Google announced that Play Music service would gradually start shutting down in September. Eventually, YouTube Music stamped out Google Play Music as Google's main brand for music streaming on December 1, 2020. Now, Google set forth the statement that Google Play services would be completely terminated on 24 February. You can follow the steps below to download Google Play Music library or to transfer it to YouTube Music.
Steps to download Play Music library
Visit music.google.com or the Android and iOS app. You will find three alternatives here
Transfer to YouTube Music: This is the most convenient way to transfer Play Music that includes all of your uploads, purchases, playlists, stations, albums or songs saved to your library, liked or disliked songs and billing information.
Manage your music: This will delete your music library or recommendation history.
Google Takeout: Download your Play Music library using Google Takeout.

Select Download Data > Select Data To Include > Select Type, Frequency and Destination

Press Create Export.

While transferring your files, uploads will be available as MP3 files. Whereas, Playlists, radio stations, and the track will be accessible in CSV format. You will receive the download link via email for local storage or save to Google Drive, Dropbox, Microsoft OneDrive or Box. This will allow the listener to store audio locally or transfer to any other music app.
Related: Now make Google Meet Video calls right from your Gmail