Every year, Google comes up with a new dessert flavor to taste the billions of Android users over the world. And yesterday, Google officially unveiled the Android "Oreo" to masses satisfying the long held hunger of Android lovers. Initially, codenamed "Android O" is now officially monikered as Android Oreo, 8th major version of the open-source OS. Below are the links to download Android Oreo Wallpapers.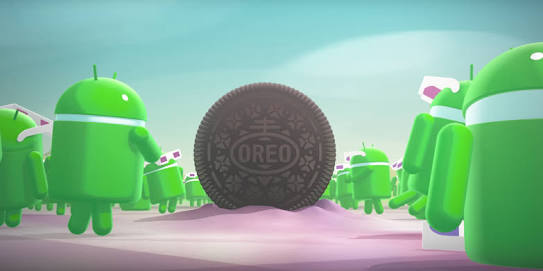 In case if you miss it, the Android Oreo brings improvements over existing features, bug fixes and certain other enhancements in the core OS. Improved and advanced Doze Mode, incorporation of Picture-in-Picture(PiP) mode, renewed material user interface (UI) and new emoticons being some notable additions in the Android Oreo.
Android Oreo Wallpapers
It's certain that, new update to the OS means revamped and brand new personalisation option. THe new options includes features like themes, wallpapers, ringtones etc. Similarly, Android Oreo comes with its specific stock wallpapers, ringtones and other personalisation options to lure the users. There are many new wallpapers that are available with the Android Oreo. There are different type of wallpapers from animated to static and from nature to abstract. We have added a link below to download Android Oreo Wallpapers.
So, any Android users who are unable(unlucky) to taste the Android Oreo as whole, soon or never. Could download the Oreo wallpapers, ringtones etc below to somewhat satisfy his/her lust for the new OS (what else can be done?).
Android Oreo Wallpapers Download
Download Android Oreo Ringtones
Download Android Oreo Alarm Tones