Previously, the Huawei Mate 20 X, Huawei Enjoy 10e, and other smartphones have got a couple of new updates. Now, it's the Huawei Nova 5T tasting the EMUI 11 update. The new Skin update bears version 11.0.0.138 (C431E3R1P4) and weighs nearly 1.78 GB. The update is currently spinning in the UK and other selected countries.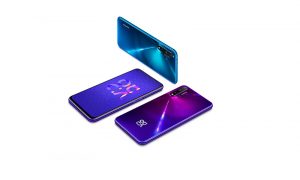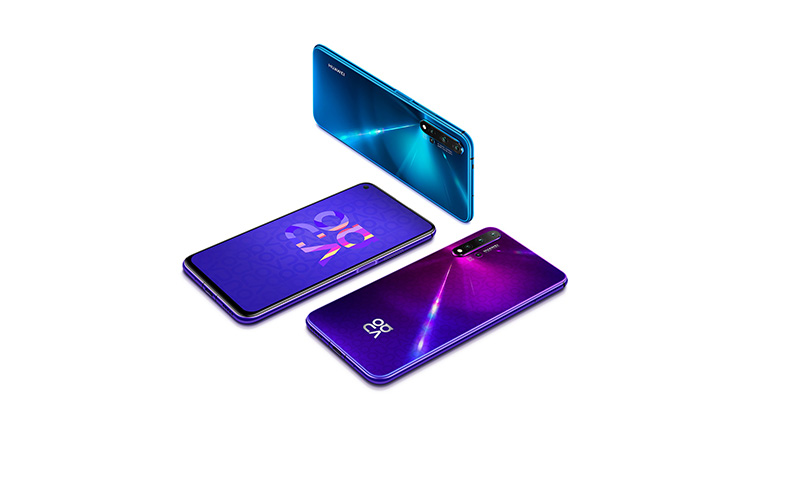 What's Changed?
As said by the changelog, the latest update incorporates the EMUI 11 features, and it may also pack with the latest security patch, bug fixes, improvements, and others. However, you will able to undergo all the new features and major changes while using your device. Talking about the new features, it comes with Always On Display (AOD), Multiwindow mode, Smoother animation, Super Notepad, Lasting smoothness, Rhythmic ringtones, Multi-screen Collaboration, etc. However, you can have a look at all the new features below in the changelog.
Changelog
Always On Display (AOD): AOD allows users to customize their screen and showcase their personal style by adding text and images to their lock screen.
Multiwindow mode: Multi-Window allows you to open apps in a floating window for multitasking. You can relocate the floating window to the desired location or minimize it to a floating bubble for easier access later.
Smoother animation: The brand new, intuitive animations throughout EMUI 11 create a smoother, more unified, and visually pleasing user experience when touching items or sliding on the screen.
Subtle effect: Whether you're toggling switches on or off, subtle effects have been enhanced throughout the OS for greater visual satisfaction.
Super Notepad: Notepad now supports editing notes simultaneously from multiple Huawei devices. For example, you can insert a photo from your phone to the note being edited on your tablet.
Lasting smoothness: A new standard for system animations has been introduced, improving app launch speed and the smoothness of general operations.
Rhythmic ringtones: System vibration has been upgraded, and incoming calls and alarms now have their own custom vibration patterns. The combination of stereo sounds and coordinated vibrations bring you a more immersive experience.
Multi-screen Collaboration: This is a special feature that enables your devices to work together to achieve their full potential. You can mirror your phone to your laptop's screen to improve your productivity with up to three windows readily available. (This feature requires a Huawei laptop installed with version 11.0 or later of PC manager.)
File Transfer: New large file flash transfer function allows the user to transfer large files, HD video, and images without any fear of size, distance, and image quality are not compressed.
AI Subtitles: AI Subtitles support converting audio to text for songs, videos, or speech picked up by your microphone even when the sound volume is turned off, as well as translating English content into Chinese in real-time.
Gallery: On the discover tab in Gallery, you can create video stories by applying preset templates with special effects and background music. The video editing features are optimized providing you with more instructions on how to use the timeline and edit options.
System translation: Translate screen allows you to touch and hold the text on a foreign language web page with one finger, or on a picture with two fingers, to have the text translated. You can also adjust the area of the screen to be translated.
Undisturbed screen protection: When you project your phone in Do Not Disturb mode onto your Huawei laptop, messages and incoming calls are displayed only on your phone screen, both protecting your privacy and ensuring the continuity of screen projection.
Huawei Nova 5T users can get a notification in a few days as soon the update reaches your device. You can also check the status manually from Settings>Software updates>Check for the updates. Moreover, you can also install the update from the Support app. To do it, open the Support app and head to Services tab>Update>Download and Install.
Huawei Nova 5T Specifications
The Nova 5T was launched back in 2019, featuring a 6.26-inch IPS LCD display (1080 x 2340 pixels) and a Kirin 980 (7 nm) Chipset. In-camera, it flaunts a quad rear camera and a 32MP selfie camera. The device comes with 6/8GB RAM and 128GB internal storage. Out of the box, the phone runs Android 9.0 (Pie) and fuels a 3,750 mAh battery.