The Facebook-owned platform Instagram has just rolled out an update which brings several new and useful features to the app. The Instagram team is really quick when it comes to innovation and making those features into reality. Now some new details are there according to which Instagram will be releasing a new functionality through the app. If you love being social then this news might attract you as it is related to the Bluetick that a verified Instagram profile receives. So without making any delay let's know more about it.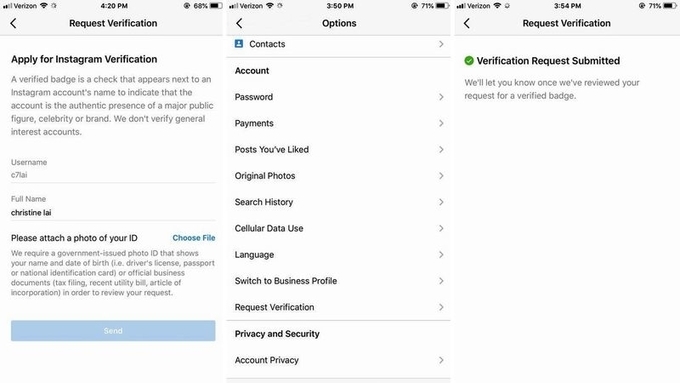 As suggested by an Australian publication called Nine, Instagram will be bringing new criteria that will enable a user to get verified on Instagram. This feature is hidden in the settings menu from where a user can request verification of his/her account. Verification tick is the thing for which a number of people crave, however, it is not possible for each and every account to get verified. In case you don't know there is a Bluetick after the name of a person who may be a well-known public figure, actor, dancer, photographer, etc.
After submitting the request Instagram team will review each and everything associated with your account and if accepted you account will get verified. For now, this feature is limited to the users living in Australia and more specifically who own an Apple iPhone device. As per recent confirmation, the feature will soon make its way to the Android platform as well. In the upcoming days, other countries will receive the support of this function too. For more Android news stay tuned to GoAndroid.