As the second quarter of the year 2018 has ended last month, today we have the quarterly financial reports of the LG Electronics. Overall, LG has reported a profit with KRW30 trillion of sales in the last 6 months. It is the highest ever sales that are recorded in the past half of the year.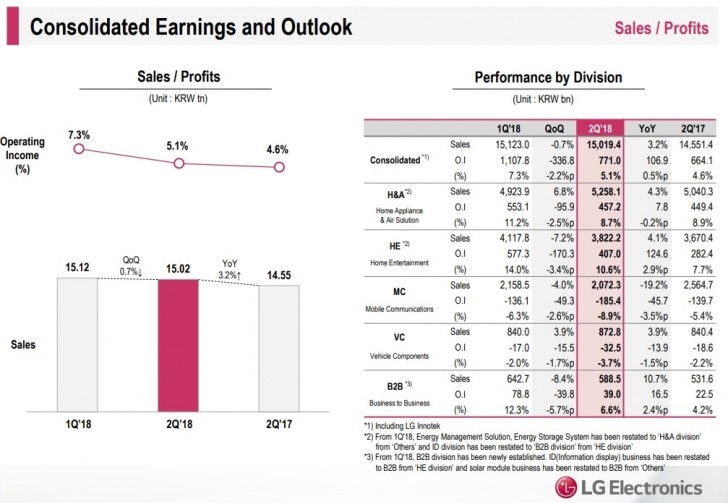 Talking about the LG's Mobile Division Q2 report than the story is different. Due, Global dip in the sales of smartphones, LG  too has got hit by this new change. LG has recorded a operating loss with low sales. In the months between March and July, LG Mobile Division has reported KRW2.07 trillion ($1.92 billion) of sales with loss of KRW185.4 billion ($171.95 million).
LG is terming the high marketing spends in the promotional activities of the flagship devices behind the operating loss. Also, reports mention the decline in sales in the last quarter among the mid range and low end device segment in Latin America.
The forecast about the upcoming months is also not bright. LG expects to bear another loss in the next few months due to the stagnant demand and external competition.
Well, it's not as expected results but we hope LG will soon cope up !