Internet Download Manager which is also known as IDM is a very popular download manager. It is beneficial for people who usually download videos and other files from various websites. Internet Download Manager has perfect features like download resume, scheduled downloading, video grabber, browser integration, and most importantly it provides speed acceleration while downloading the files. Despite the popularity, Internet Download Manager is only available for Windows. This is the main reason behind making this list of best IDM Alternative.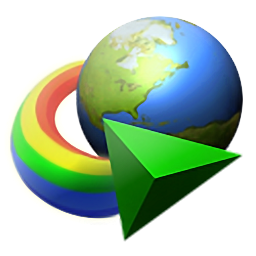 Internet Download Manager is only free for 30 Days, and this is also one of the main reason behind today's list of best IDM Alternatives. In this Article, we have listed some of the best software which are having almost same features as IDM has. Moreover, Some of them are free and available on both Mac OS and Windows.
Internet Download manager (IDM) Alternatives
Free Download Manager
As its name suggests, all the features in this Free Download Manager are provided free. It includes the Torrent files downloading very easily by just dragging the links into the software. You can download the files like Youtube videos and other related files. You can select the format and Quality of the video before downloading.
Free Download Manager also has a very handing feature which boosts the speed of download speed. Moreover, it is available on both the Mac and Windows OS. You can download the Free Download Manager from Below.
Download Accelerator Plus (DAP)
DAP is the most popular download manager and accelerator on the web. According to a report Download Accelerator Plus (DAP) is installed over 300 million times. This shows how popular this download manager is. You can download video files from various websites like YouTube, Facebook, and DailyMotion. It can also accelerate download speed. DAP also has a Multi Anti-Virus (MAV) technology through which your privacy and security is maintained and never compromised. It is available free with basic features, and DAP has the extreme feature which is only available in the premium version of DAP.
EagleGet
It is one of the most lightweight download manager and it is only available for Windows. EagleGet has some features similar to Internet Download Manager, like download speed  Acceleration and download scheduling. In scheduling, you can pause and resume Download file up to 6 times. EagleGet is having its own Malware checker, so there's no need to worry about privacy and security. You can also import your whole download list from other download managers. Moreover, EagleGet Download Manager is available for free.
Also Read: Best 5 Fake Incoming Call Apps for Android
JDownloader
It is one of the best IDM Alternative and available for free. JDownloader packs with very useful features, like Pause and resume downloads, and you can also set download speed of the files. JDownloader is also offering multi-languages, and it can also solve some Captchas by itself when any download link requires that. As we say, it is one of the best Alternative that's because JDownloader is available for free and on the three major operating systems i.e., Windows, Mac O, and Linux.
FlashGet
FlashGet is the download manager in which the download file is split into a maximum of 10 sections. Which are downloaded simultaneously, through which total bandwidth is utilized properly. It has the features like speed acceleration and you can also set the limit on download speed when you want to browse the web while the downloading. Through the FlashGet, you can resume the broken downloads, and it also has the site explorer to explore FTP and HTTP servers. It has a very easy user interface. It is available for free and you can download the FlashGet from below link.
uGet Download Manager
It is an open source software which can download files, and you can manage them. With uGet Download Manager you can download videos and can convert into the various other formats like MP3, MP4, AVI, MPG, WMV, WAV or 3GP.  You can pause and resume downloads, classify them and monitor the clipboard. Moreover, it can be integrated with Firefox via the flashGot plugin.
Also Read:Best Custom ROMs for Lenovo K6 Power
DownloadThemAll!
It is a powerful extension for Firefox, which manages your downloads. DownloadThemAll is packed with Download speed acceleration up to 400%, You can also resume download if there exists any network interruption occurs. Moreover, with this, you don't have to install the standalone software. You just have to add an extension to Firefox for managing the downloads. DownloadThemAll! is available on any operating System which supports Firefox.
That's it, All the above software's are some of the best IDM Alternatives. You can select one best IDM Alternative from the list above and use it.