Everyone's favourite and reliable root solution, the Magisk is getting a new stable update with the dawn of this year. The developer, Topjohnwu has pushed an update taking Magisk to version 20.2 and the Magisk Manager to 7.5.0. As one would expect, the latest Magisk and Magisk Manager come with myriads of under the hood improvements and some handful of new features.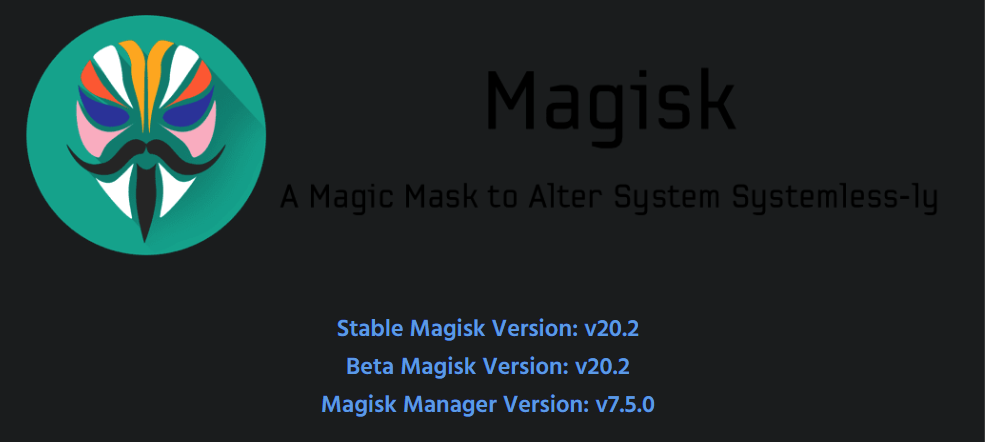 The changelog is not too long, but the actual changes are more than what's been listed down.
Changelog
Magisk v20.2
– [MagiskSU] Properly handle communication between daemon and application (root request prompt)
– [MagiskInit] Fix logging in kmsg
– [MagiskBoot] Support patching dtb/dtbo partition formats
– [General] Support pre-init sepolicy patch in modules
– [Scripts] Update Magisk stock image backup format
Magisk Manager v7.5.0
          – Support new MagiskSU communication method (ContentProvider)
– Fix several issues with hidden stub APK
– Support using BiometricPrompt (face unlock)
From the point of view of a common Android user, the notable difference in the latest update ought to be the support for the BiometricPrompt API. With the inclusion of BiometricPrompt API, the Magisk will support Face Unlock and other biometric sensor authentications including but not limited to face unlock. For the unversed, the BiometricPrompt API has been introduced since Android Pie(SDK 28) by Google in a bid to unify and simply the biometric authentications on Android apps provided different types of biometric security available on smartphones these days.
Well, it's always good to go with the latest version of the apps to avail all the improvements and bug fixes. If you're running an old version of the Magisk, do install the Magisk 20.2 from the link given below.
Download
Magisk 20.2: Download