Xiaomi offers one of the best stock apps that have set foot in different aspects. In the latest news, the fresh customized skin by the company— MIUI 13 brings several changes and adds a new fitness feature to the Xiaomi Health app. The new app is live for the beta testers.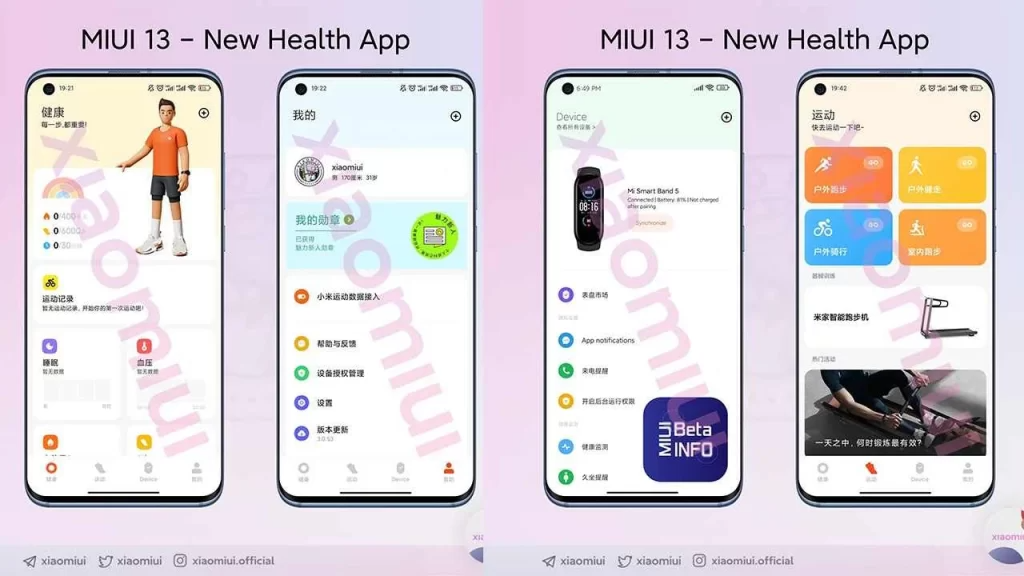 The new MIUI Xiaomi Health app UI resembles the Xiaomi Wear app. In the earlier version, the app offered only has 2 main menus— Dashboard and Workouts. However, in the latest MIUI beta version, the Health app has 4 menus categorized as, Dashboard, Workouts, Devices, and My Account.
As the name suggests, the Dashboard section enables you to see your own character. Also, you can follow up with your health status and daily activities, just like the older version. Talking about the Workouts tab, you can select the activity you're going to do and start the timer.
Under the Devices section, can pair all the Xiaomi and Redmi wearable devices that are compatible with the Health app. Lastly, you can have a glimse of your profile under the "My Account" section. This includes your profile picture, profile name, vibration settings, and several application information.
The Xiaomi Health app based on MIUI 13 is live for the beta testers. The platform will be launched officially on December 31. If you want to test these new features before the stable release, you have to apply for closed beta program.