Recently, we've reported the temporary shut-down of official MIUI ROM download page that irked many Xiaomi users. Anyway, after a long one month of hibernation the page is now back online much to the relief for users. However, there is a catch! The page is not fully operational with download links available of only few Xiaomi devices for the time being.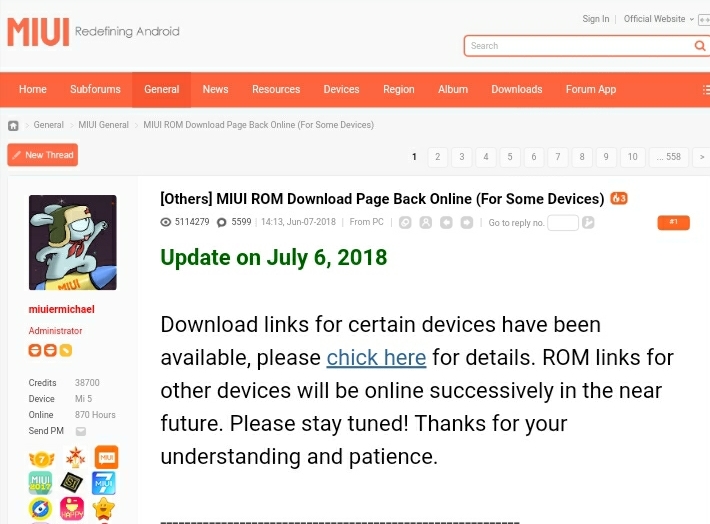 Well, something is better than nothing. Also, the return of ROM Download page though partially even after a month of maintenance, has curbed the fear among Mi'ans that the page may see a permanent shut down. Similar to how Huawei had pulled the EMUI Download page a while ago for encouraging OTA only updates.
As earlier mentioned, ROMs of every Mi devices are not available yet. But, Xiaomi has promised to update the page successively in the near future incorporating ROM links of all the Xiaomi devices.
MIUI 9 ROMs compatible devices
Xiaomi Redmi Note 5 Pro
Mi MIX 2S
Mi MIX 2
Redmi S2
Xiaomi Mi MIX
Xiaomi Mi 6
Xiaomi Mi Note 2
Xiaomi Mi 5
If you need the latest OTA zip or Fastboot file of any aforementioned devices, you may go to the MIUI ROM Download section using the source link below.