Nanoleaf is a consumer electronics company that specializes in LED lighting. The company offers innovative smart LED lights in the market. Nanoleaf showcased several new products at CES 2023 event. The new products include – Nanoleaf 4D, Nanoleaf Skylight, Nanoleaf Sense+ Controls, and Nala Automation Learning Assistant, Essential Bulbs, and Lightstrips.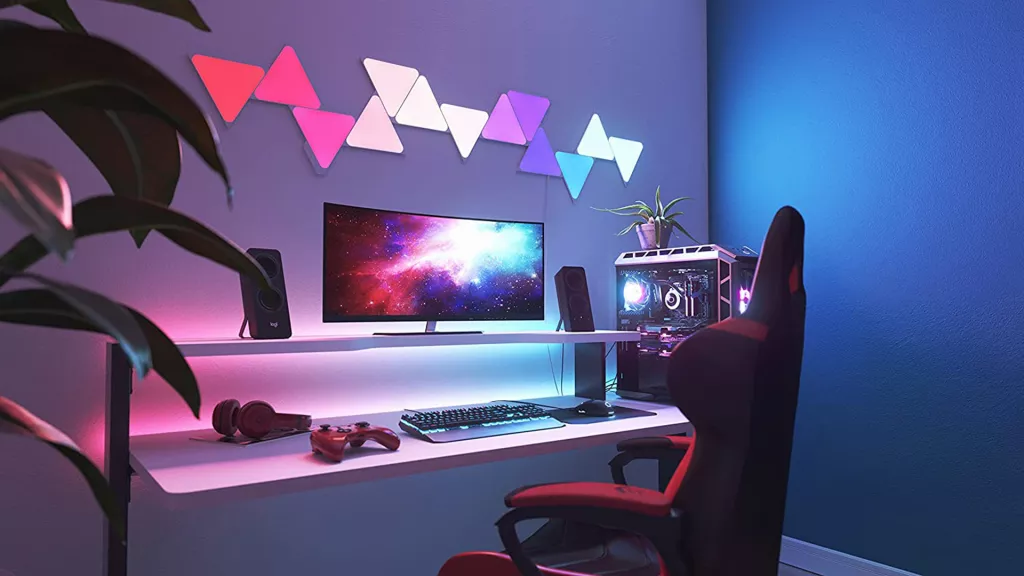 RELATED: How to fix Nanoleaf's' unreachable' and 'not pairing' issues?
Nanoleaf Sense+ Controls and Nala Automation Learning Assistant
Nanoleaf has finally worked on the physical switches to control lighting devices. The Sense+ Controls come with wired as well as wireless controls. A person can also optimize the brightness level and pre-set scene designs. Moreover, it acts like a motion and ambient light, so the user will be able to find the switch in the dark.
The new Nala Learning Assistant helps to pair the lights and Nanoleaf products. Nala Automation Learning Assistant is commanded to know the preference of the user for lighting and to understand daily work for better convenience. Nanoleaf is upgrading its Thread Border Routers to function as Nala Bridge in future.
Nanoleaf Sense+ Controls and Nala Learning Assistant will launch in Q3 of 2023 and the pricing for this product has not been announced.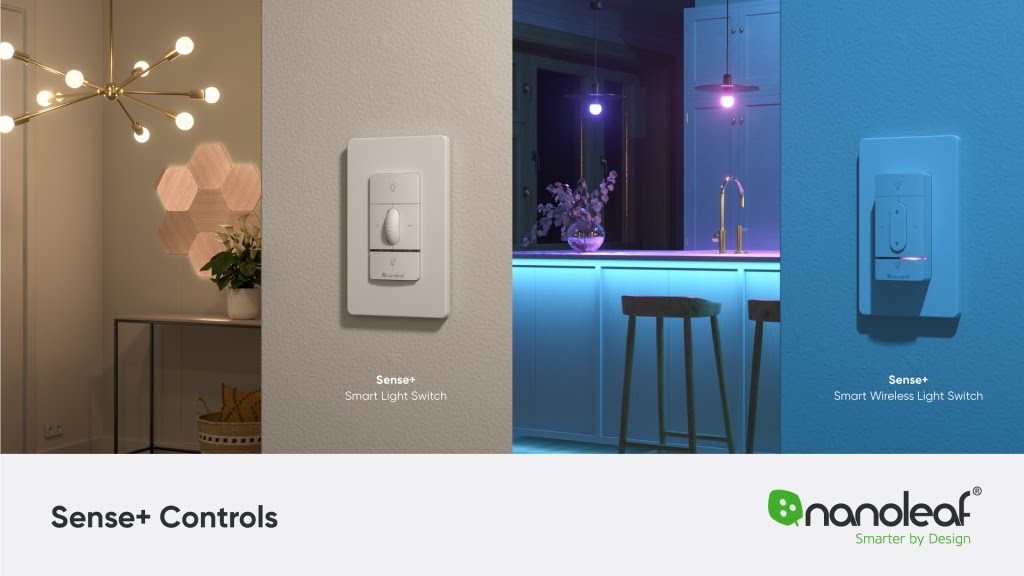 Nanoleaf 4D
Nanoleaf 4D is a light that is built up of a screen mirror camera and placed on top or below the TV screen. It detects the environment's lighting and adjusts the brightness and colours according to it. It is possible with a new Sync+ technology and a Matter-compatible LED light strip with 50 lighting regions.
For a better experience, you also need an enhanced area where you place the product. Also, the new Sync+ technology provides dynamic lighting scenes. You can choose/personalise the scene all by yourself.
Nanoleaf 4D TV Smart Kit is said to launch in Q2 of 2023 and it will have two kit options for TV 55-inch to 65-inch and 70-inch to 80-inch. However, the pricing for the product has not been revealed yet.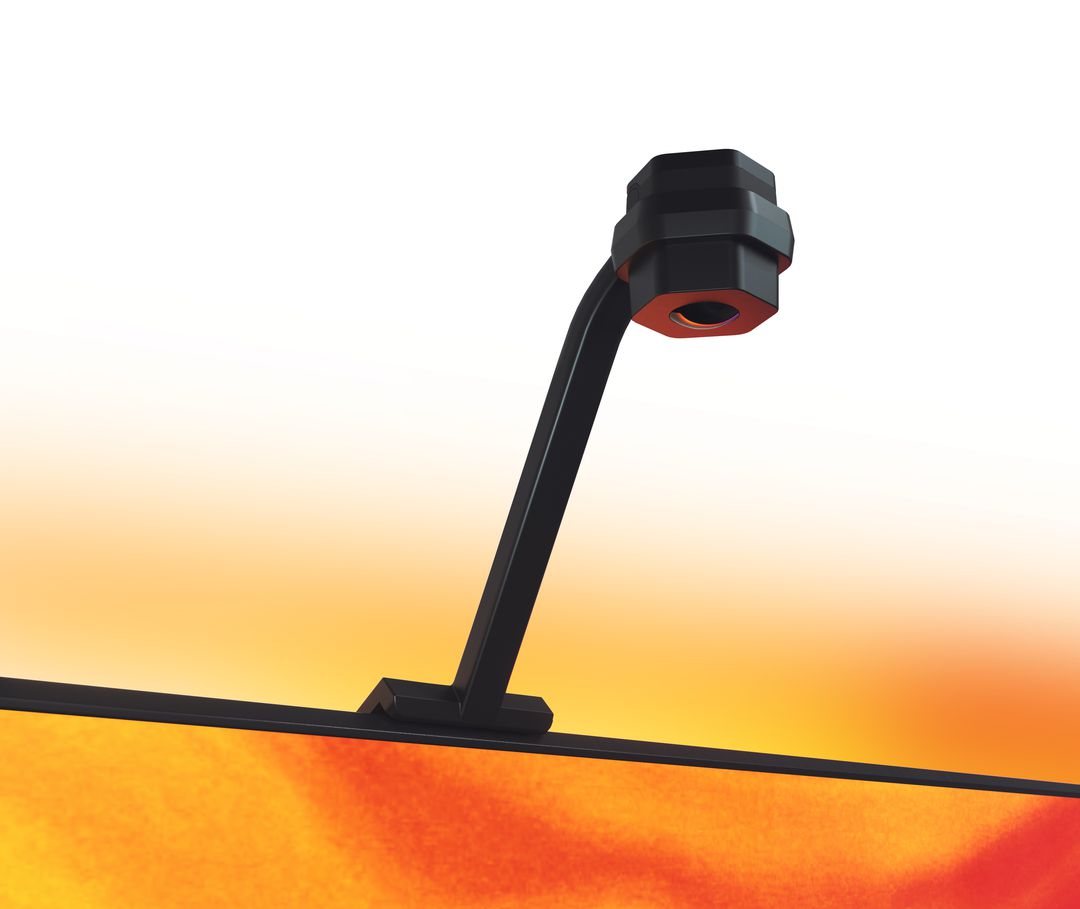 Nanoleaf Skylight
The brand has also revealed that they are coming up with a Smart Skylight for your home. Nanoleaf is coming with a lighting panel to give the users a different experience. The lights are squarish and large, and its panel produces a level of natural lighting of over 16 million colours. You can change the design as per your choice to match your home design.
It can also be used with pre-set scenes and custom designs you make. It will be announced in the Q3 of 2023.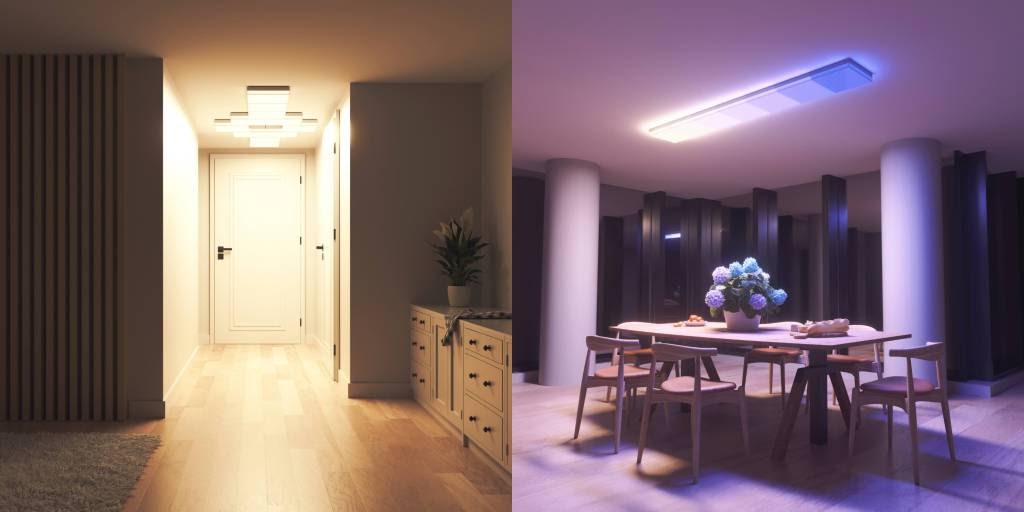 ALSO READ: OnePlus 11 Launched with SD 8 Gen 2, Hasselblad cameras, and 120Hz AMOLED
Nanoleaf Essential Bulbs and Lights trips
The company is also expanding its Essential line-up. The company already has the product but this model will be an improved version compared to the old version. The new Essentials is Matter certified, which means it will have better connectivity and compatibility.
Eventually, Essential Bulbs and Lightstrips will launch in Q1 of 2023.