The Korean giant seems working on new Galaxy Earbuds with model number SM-R400N, as these have arrived on NRRA Korea. A new listing came a day after a report citing the same device surfaced detailing some prospects about the earbuds. The listing does confirm the Galaxy Buds (SM-R400N) is in the works and is expected to launch in the coming few months.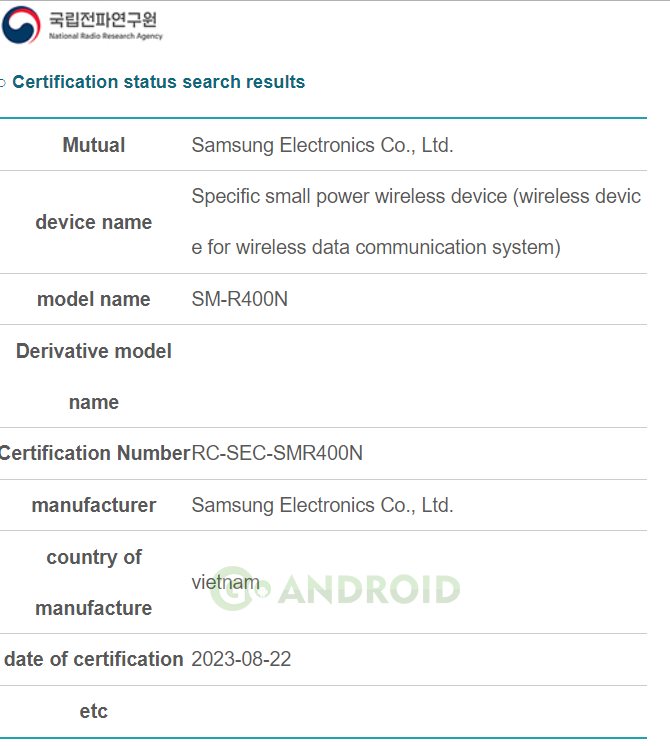 Must See: Samsung Galaxy Buds2 Pro will soon offer Enhanced Ambient Sound for aiding people with hearing disability
Samsung is expected to launch the new successor to Galaxy Buds 2 Pro, but as per previous leaks, it will be a lite version. Considering the model number of Galaxy Buds 2 Pro which starts with SM-R5xx, the new wireless earbuds with model number SM-R400N seem to be the lower-end version.
The report also cites it to be the Buds 2+ or Buds FE or something that suits the naming scheme of the company. The pattern seems quite familiar with the launch time of low-end Buds, as Samsung usually announces such a wearable before the launch of the next version of Buds.
However, we don't have any more information about the new buds. But, we do believe the buds will surely make appearances on the other public certifications and some leaks will clear the picture in the near future.